Johnny Carrabba celebrates 30 years of the Original Carrabba's with the Cookbook that tells us so much more than just recipes, about the history of this Houston legacy; 288 pages of over 100 recipes from Carrabba's, Mia's, Grace's and Common Bond
If you're in the restaurant business and your restaurant/s make it to 30 years, a fete that's not an every day occurrence in this 'restaurant town', where eateries come and go,  how do you say thank you to those people that have made this journey with you?  If you're Johnny Carrabba, you give back to them with something that you know they've been wanting…..your recipes for those dishes that they have told you have been their favorites over the years plus more.
The result of the Carrabba team's collaboration on this is just that…….a book that talks, in Johnny's voice, about the history of the Carrabba's brand, how it started with he and his Uncle Damian Mandola, two very young Sicilian guys in Texas. Also, what/who makes up the culture of Carrabba's today and all the tips he has to share along the way.  He did it all 'With Gratitude', a title he chose to say thank you when the word thank you was just not enough, to those people behind the scenes and those 'guests'  that came in his front door……
The Book
Taking this project on was not a quick decision that Johnny took on lightly. He probed his staff to help him come up with the best idea for this landmark celebration and then put together a team of just the right players that would not just make it happen but who he knew would do it in a way that was unique and was right for him!  The format of the book is what enticed me to sit down and read it almost in one sitting.  First of all, it's easy reading, a book where  each chapter opens with a touch of Carrabba history and then also, some of its best recipes!  When chatting with Johnny he was quick to say that he wanted to tell their story and that it was not about him but again, about the company and all of the people that have inspired him to make decisions along the way, "those people" says Johnny, "that have an impact on your fate".  He also wanted to give a shout out to the people within his restaurant home that have made it all happen with him.  He gives tremendous credit to his loyal employees and of course, to his family….his parents and his Grandmothers, to whom he dedicated this book, who have taught him so much, not just about good Italian food but about hospitality and  taking care of people always making them feel comfortable in his (restaurant) home!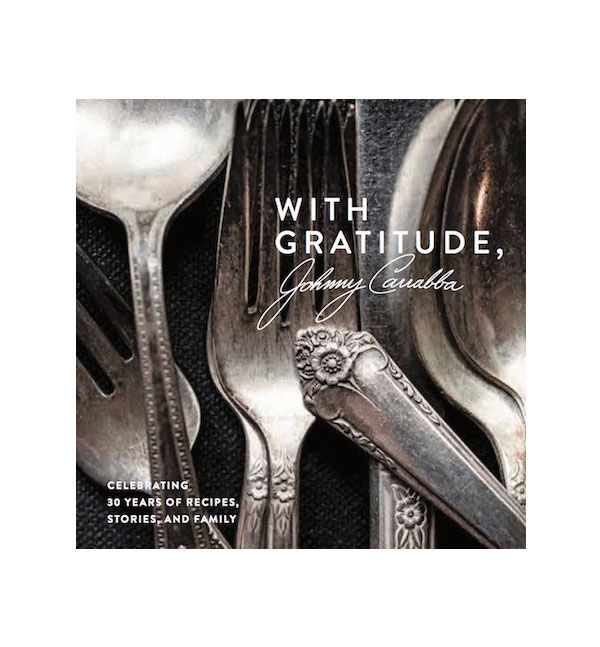 Purchase the cookbook HERE, 288 pgs.; $50

From the pages of the cookbook:  Snapper Wulfe and Rustic Pizza,

From the pages of the cookbook:  Involtini di Pollo and Tiramisu
The Next 30
Before focusing on the future, I asked Johnny what he felt to be the secret to Carrabba's success that he would want to ensure goes forward.  "It's simple", says Johnny, "we've never lost our vision and have always stayed focused on our culture…good food, individualized service (never wants his servers to deliver robotic messages but to treat  everyone as they should each be treated),  hospitality,  and cleanliness…all basics, if done well, allows you to endure."
He feels he's more on his game than ever, just the right age to seize opportunity and looks forward to the challenges each day holds. He has no intention of rushing into expansions, although he does feel that there are parts of his non-Carrabba Grill  restaurants, where a licensing agreement already exists, where pieces of his business could have great potential to expand. He has recently expanded Common Bond with a commissary to have more space to expand and take larger orders, including the Carrabbas restaurants.  He will do it his way, methodically building the right teams to handle that at a timing as he sees fit.  Johnny knows that he has still great years ahead of him at all of the Carrabbas restaurants but is driven to "continue to get better and and not just bigger", he says.

The Legacy
What's it all for, I asked him.  He again, without hesitation says his goal is to always make his family proud and leave something for his employees who he cares so much about and contribute so much.  Lastly, he is loyal to his clientele and  wants to continue to give back to the people!
Will his kids follow in Dad's shoes?! What does he think, I asked?!  His response, "maybe, too soon to tell but whatever they want to do, I just want them to be happy" and if they do decide to join in he will start them in the business as he did, from the bottom up…..his assurance, said Johnny, that they would have the respect they will need to be successful!
The following is a quote from a hand-written card that Johnny has written and keeps front and center on his desk…"Drive hard, leave a legacy!!"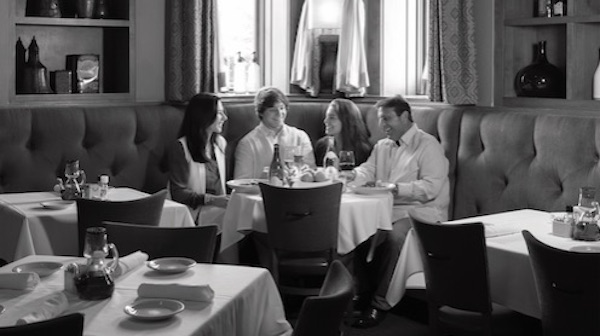 Johnny with wife, Randi; son Johnny IV and daughter Mia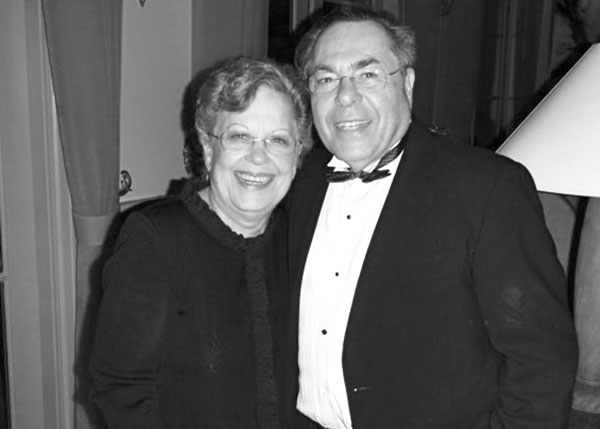 Johnny's parents Rosie and Johnny (Mr. C.) Carrabba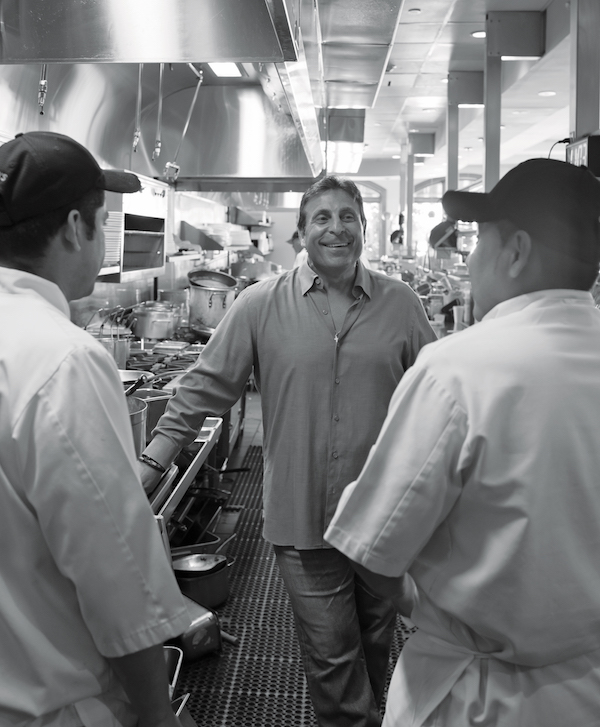 Johnny with two of his many long-term employees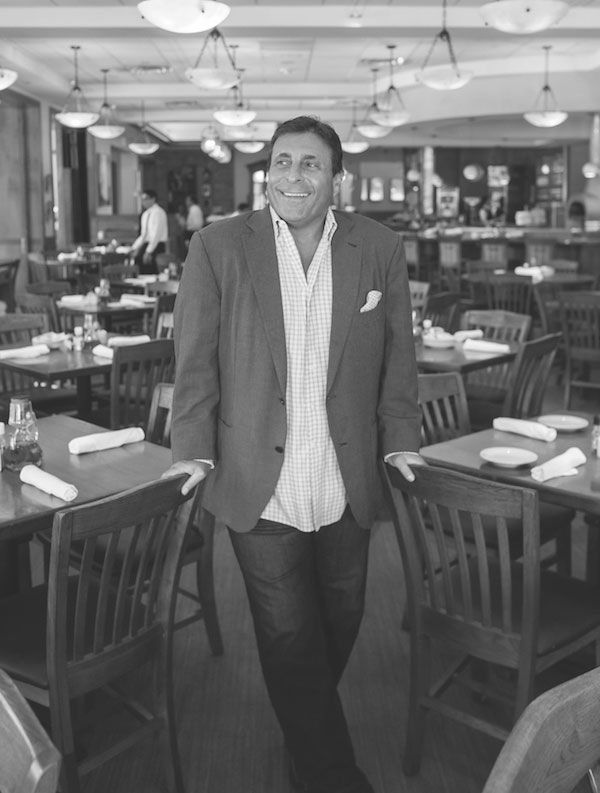 Johnny in his element….doing what he loves, being a 'restaurant guy' in his family owned business, Original Carrabba's on Kirby
Book signing event at Events Gifts, River Oaks Shopping Center, Thursday, November 3