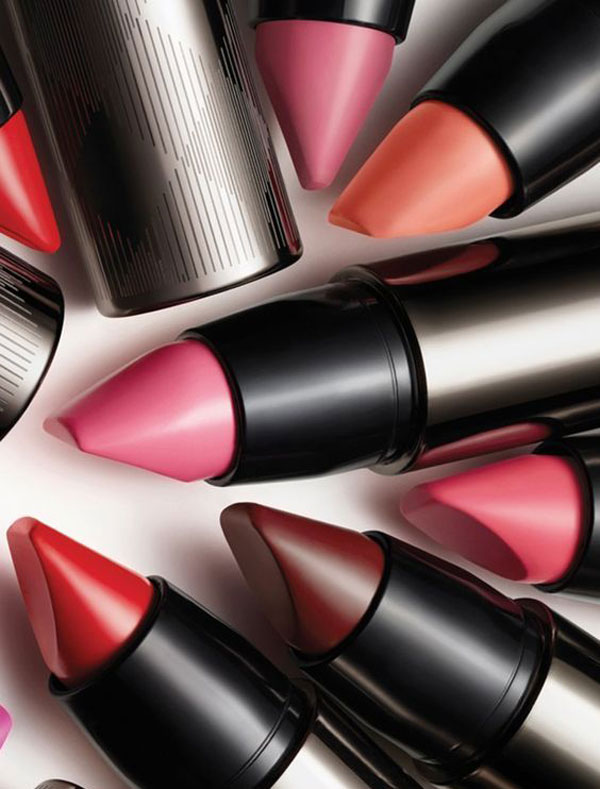 Hey everyone, it's the intern Brooke here at MRG. I am excited to talk with you about fall lips. Granted, we are collectors of lippies, but who can judge us?! Lipsticks complete our makeup looks, and if anything, they sometimes make our look. I don't know about you but there has been countless times I have done 10 minute makeup and depended on my lipstick to rescue my face. I mean who can blame us, we are women and it is brutal out there. We need lipsticks like we need undergarments!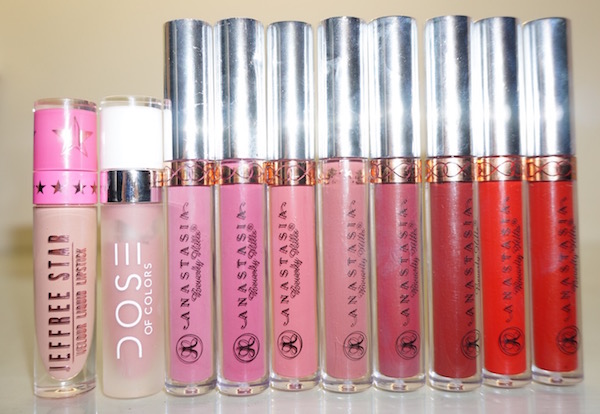 So naturally, I wanted to share with you the lipsticks I adore. I am just the everyday real woman who shops for beauty products. I always look at the gorgeous advertisements and swatches, but sometimes I would buy a product and be completely disappointed. I have compiled a list of lippie products that I absolutely love. I have worn and tested each of these colors for 8-12 hours over the last six months and they are all repeat purchases in my book. Keep in mind all of the lippies I am discussing are liquid lipsticks.
 The reason why I wanted to share my liquid lipstick favorites for fall is because it is not only a growing trend but lets face it, the one beauty product you apply that immediately depreciates, is your lips. After all the sips and sighs, our lipstick fades and we are always re-applying. How many women have been in the bathroom just coating away the layers on our lips, only to just rinse and repeat on the next bathroom trip. So, liquid lipsticks has that charm of actually lasting more than just a hot minute. I have personally taken super quick swatches of my personal favorites so you can see what all the hype is about. If you like one of the lipsticks then be sure to click on the products below and purchase your new fall lipsticks.

Now some liquid lipsticks depending on the formula can be drying, so it is important to prep your lips before. Prepping starts with gently exfoliating your lip. I use Fresh Sugar Lip Polish and then finish the prep by moisturizing the lips, where I use Fresh Sugar Advance Lip Therapy Treatment. Also, a helpful tip is that before applying lipstick you should lightly apply foundation, concealer or the Anastasia Beverly Hills Pro Pencil on the lips before applying your lipstick. It really makes the color pop. I recommend using the Anastasia Pro Pencil as base before applying your lippie and then the pro pencil is used to also clean up the edges.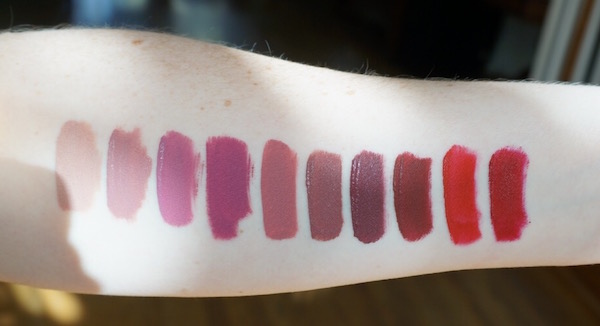 (From left to right: Jeffree Star- I'm Nude, Dose of Colors- Stone, ABH Soft lilac, ABH Catnip, ABH Dusty Rose, ABH Veronica, ABH Trust Issues, ABH Heathers, ABH American Doll, ABH Sarafine)
 We first have a classic nude with a slight hint of peach/warmth to it. The next color is more a pink mauve, and then we move into my two favorite berry colors with the first one being a pale lilac color and the next shade being a deeper version of it in a more soft plum color. The next color is more of a nude mauve. And then we move into deeper colors, which are the perfect for fall. We have the taupe mauve color, the purple brown color, and the reddish brown. Of course we also had to swatch a couple lippies of the classic red color. The first red is a warm red, its bright and fun. The second red is a cool tone red, which is alluring and it doesn't hurt that the cool undertone makes our teeth look whiter. If you like any of the colors, then be sure to click and shop the products below.