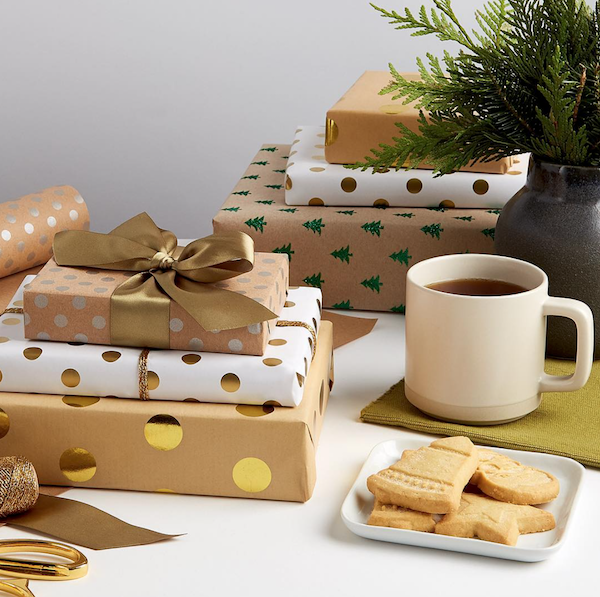 @barnesandnoble
I know we've all been saying it, but I truly can't believe it's holiday time! This year flew. Here we are and Hanukkah is almost over and Christmas is upon us. Then we're going to be off into 2018. Ah!
Julie here today, and when it comes to gift giving, my go to items include candles and coffee table books, so I was thrilled to be able to put together today's gift guide, which is all about gifts for the home.
Below you'll find gifts that are perfect for the home. Would love to hear what's on your list in the comments below! And, as always, you can shop each of these items by clicking on their links below the collage. Happy shopping!

1. Gold Pineapple Cocktail Tumbler (shop local at Biscuit Home!)  2. Plush Throw Blanket 3. Voluspa Travel Candles 4. Monogram Marble and Wood Serving Board 5. Jonathan Adler Harlequin Box 6. Baccarat Red Eye Frame 7. Jonathan Adler Backgammon Set 8. Vinglacé (shop local at Kuhl Linscomb!)  9. Food in Vogue 10. Eat Beautiful 11. Nest Holiday Diffuser (shop local at Tootsies and Kuhl Linscomb!)  12. Louis Vuitton: A Passion for Creation: New Art, Fashion, and Architecture 13. Dresses to Dream About 14. More Color, Please: The Walls of Houston 15. Christian Dior in the South of France: The Chateau de la Colle Noire 16. Waterford Houston Astros Championship Ornament 17. Linen Holiday Coasters (shop local at Cotton Club!) 18. Kendra Scott Blue Sodalite Filigree Box  19. Graphic Frames (shop local at ábeintôt!) 20. Aerin Lauder Gilded Vase 21. Mark Sikes: Beautiful (shop local at Biscuit Home!) 22. Rustic Reindeer Napkin Rings (shop local at Manor!) 23. India Hicks: Island Style 24. Michelangelo: Divine Draftsman and Designer (stay tuned for news on the new MFAH Michelangelo exhibit in 2018!)
Feature image borrowed from Lauren McBride Blog