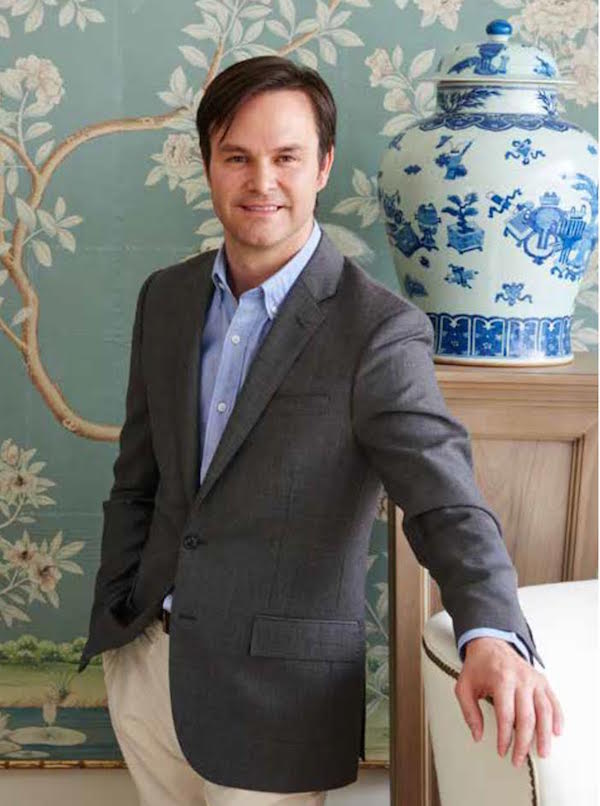 Newly Branded Theta Design Week opens here in H-town December 1 with a luncheon featuring Honorary Chair Mark Sikes at the George R. Brown Convention Center.
Designer Mark Sikes, will be in town this weekend as the Honorary Chair of TDW, opening tomorrow at the George R. Brown Convention Center. I enjoyed a quick phone chat with Mark this morning as he was about to board his plane for Houston.  Known for creating beautiful and timeless interiors that embody and indoor/outdoor lifestyle that is so much in the California feel….I love that he describes his work in his new book, Beautiful intro, as a relaxed, casual, comfort style, best described by the author as a "crisped white shirt and a pair of jeans". With my background and nearness to fashion, that said it all.  He is a classicist/traditionalist as he described his style to me.  He definitely has a distinct talent for missing American and European, traditional and modern, and new and old sensibilities.
Mark is very interesting to listen to as he relates his approach to design with you. You can expect a lively lunch conversation on Friday as he joins in with Danielle Rollins, author and leading lifestyle expert. Your luncheon ticket of $125 will include a signed copy of Mark's new book, Beautiful. This book, Mark's first, as he shared with me this morning, he has a new one in the works to be out by Fall 2019, is a unique approach to interior design. The book is driven and organized by color idea, opening with his signature design color….BLUE and ending with an energetic approach to my favorite color, RED.  If you haven't gotten it yet, you must, as it is like Mark, himself, an easy, simple, well-thought out approach to design and a joy to read!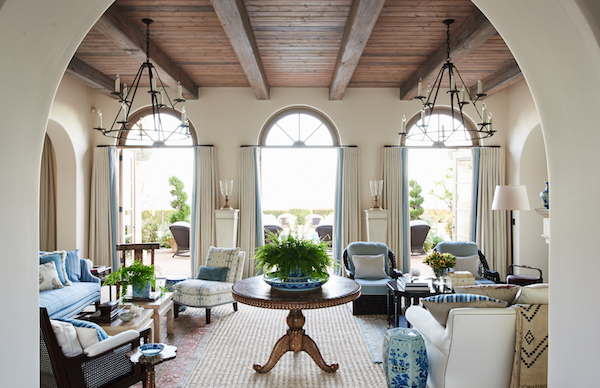 This Montecito home, is one of the many residential properties that he has designed throughout the country.  I asked if he was continuing to pursue residential work, he shared that he literally has home projects in several states that are happening right now.  When I asked him about his approach to high rise living, a not-too-soon-to-be-reality in my life, he said he was in the process of doing a Manhattan penthouse as we speak….love to see that!  Also, what an interesting conversation pursued as I asked how to make high-rise, a booming lifestyle change happening in this city, happen if you are not committed to 100% contemporary living. Interesting insight in how to make these contemporary spaces work and make it right for YOU!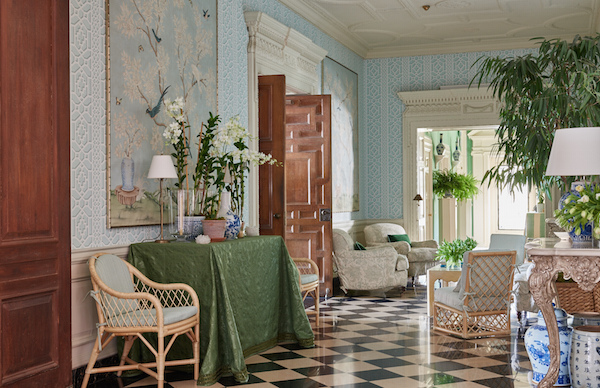 Another question I had for Mark was for an update on his collaborations to date and going forward. He just completed his second season of Furniture for Henredon, Fabrics for Schumacher, Rattan for Soane London, Rugs for Merida…..and coming soon a Tabletop collection from a brand to be revealed at a later date. Of course, a favorite MDS brand of mine is MDS Stripes, his apparel collection centered around his namesake pattern but looking fresh and new with pattern additions that compliment, such as florals, gingham, etc. Resort 2017 is on the site and looking fresh and new!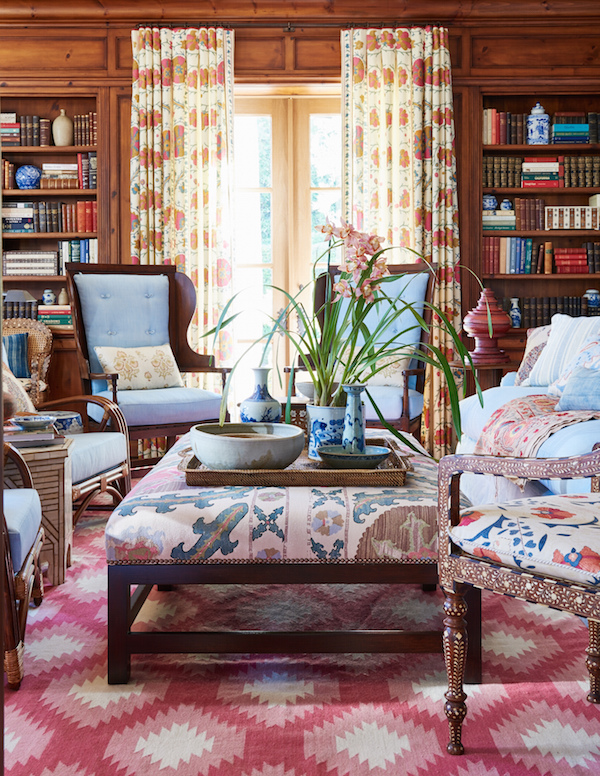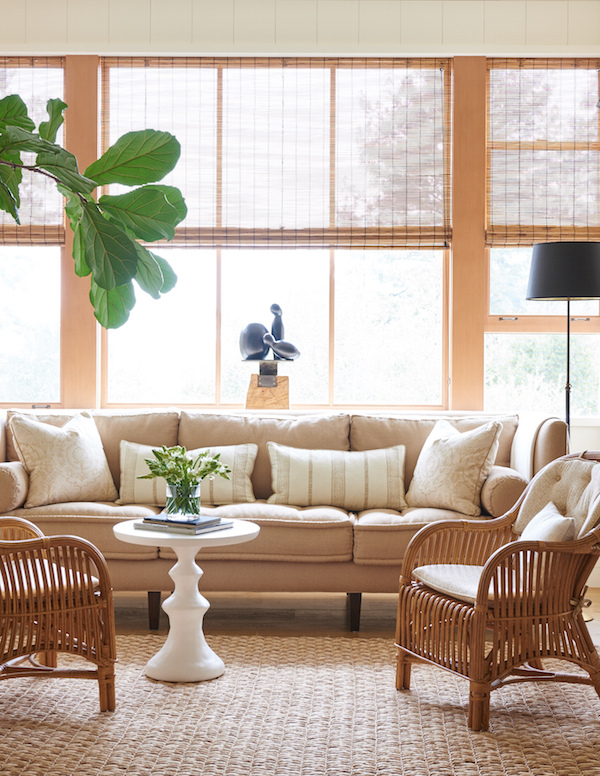 Theta Design Week, formerly known as Theta Antique Show, will be running at the George R. Brown Convention Center from December 1 thru December 3, 2017. There will be, in addition to antique stops, many local designers, a total of 70 exhibitors, that will be showing their special wares.  There will be guest panels, guided tours, latest design and art books available for sale. Also many luncheons and other events for the entire weekend available at all price levels. Tickets are on sale now at thetadesignweekend.com.