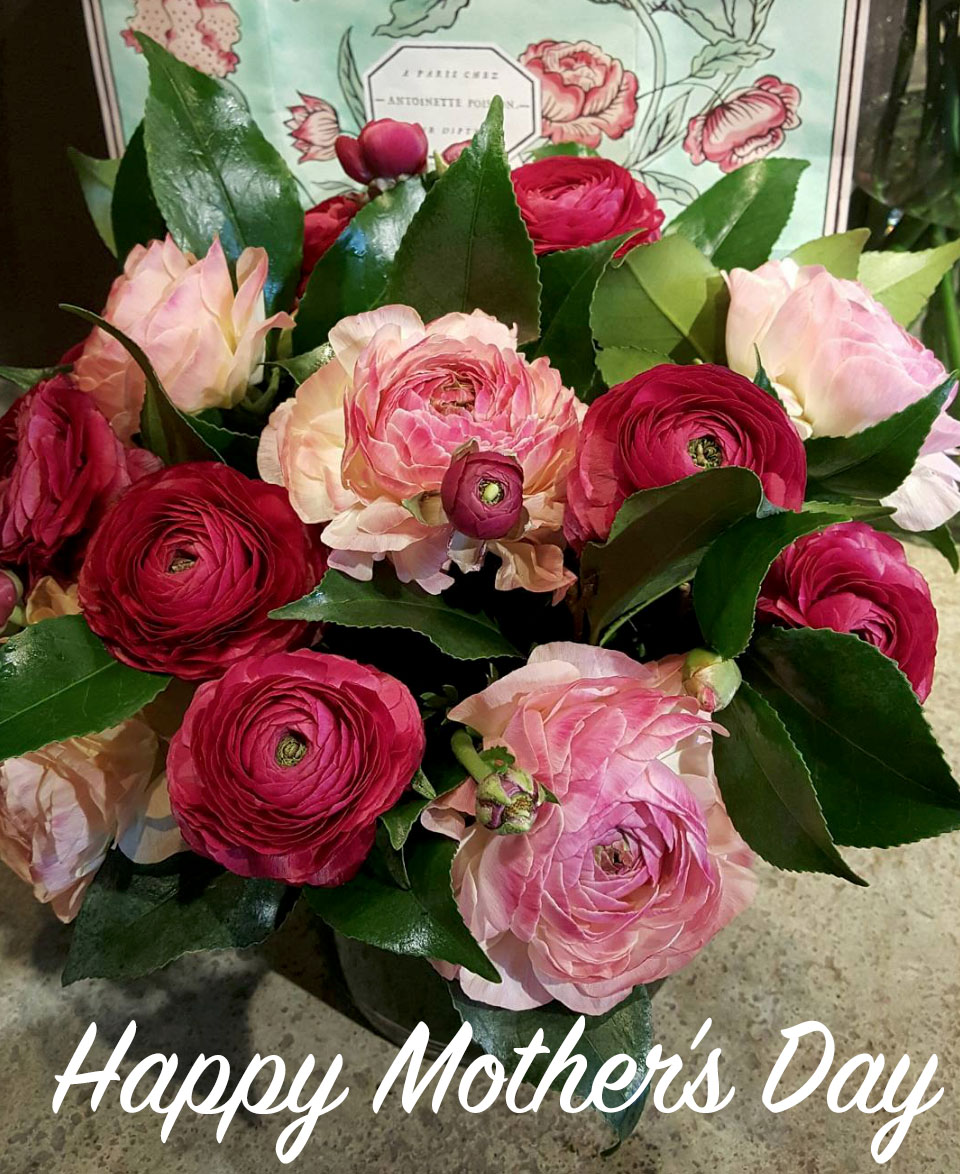 Mother's Day is here and it is always a holiday where many of us wait until the last minute to pick up the gift that's just right for that very special Mom out there…..either your very own or a Mom that is dear to you.  Therefore we have once again curated a collection from our favorite LOCAL stores that you too can drop into and find just the right thing  for your favorite Mom, including: Neiman Marcus, Tootsies, Cotton Club, Elaine Turner, Muse, Kuhl Linscomb, Saks, a bientot, Cakewalk Style, Saint Cloud, Events Gifts, Abejas Boutique,  More Than You Can Imagine, Hunter Bell NYC, S. Bell Designs, J. Landa, Manready Mercantile, Biscuit Home, and  Vintage Contessa,  Many items are available on their websites. You can click on any of the stores listed above and preview or better yet you can stop by the stores and shop!
So have fun shopping LOCAL….every year I am amazed at all of the talent, creativity and great choices we find in our own backyard!
From My Red Glasses, here's wishing all Moms, Moms-to-Be and Moms-someday, a joyful holiday full of love and gratitude….you Rock ladies!

1. Jen Hansen Earrings from Cotton Club 2.  Love Letters Heart Shaped Ring Dish at More Than You Can Imagine 3.Cork Clutch from Elaine Turner  4. Dolly Parton Cocktail Napkins at Biscuit Home 5. White Bracelet Set from S.Bell Designs  6. Carriere Freres – La Rose aime la Menthe Candle at Kuhl Linscomb 7.  Save My Bag Tote from Muse8. Maison du Soir Black Floral Robe at Cotton Club  9.  Sugarfina Green Juice Gummy Bears at Kuhl LInscomb 10. Guajiro Hat at Abejas Boutique  11.  Saipan Pajama Set at Neiman Marcus 12. Fawn Top from Hunter Bell 13. Mini Market Bag at Abientot 14. Valentino Red and White Studded Bag at Tootsies 15. Haute Hostess Aprons at Event Gifts 16.Happy Mother's Day Candle from Manready Mercantile  and Kuhl Linscomb   17. Modern Weaving Petite Bucket Bag at St. Cloud 18.  Charmed Circle Lollipop Rings from Cakewalk Style 19. Dotted Diamond Cuff at JLanda  20. Miss Dior Absolutely Blooming Eau de Parfum at Saks 21.  Zip Iphone Wallet at Elaine Turner 22. Cats Pajamas in Lip Print at Cotton Club  23. KZ Noel Collection Trunk Show at Tootsies   24.  Cult Gaia Acrylic Bag at Tootsies 25. Louis Vuitton at The Vintage Contessa 
Feature image courtesy of @davidbrownflowers