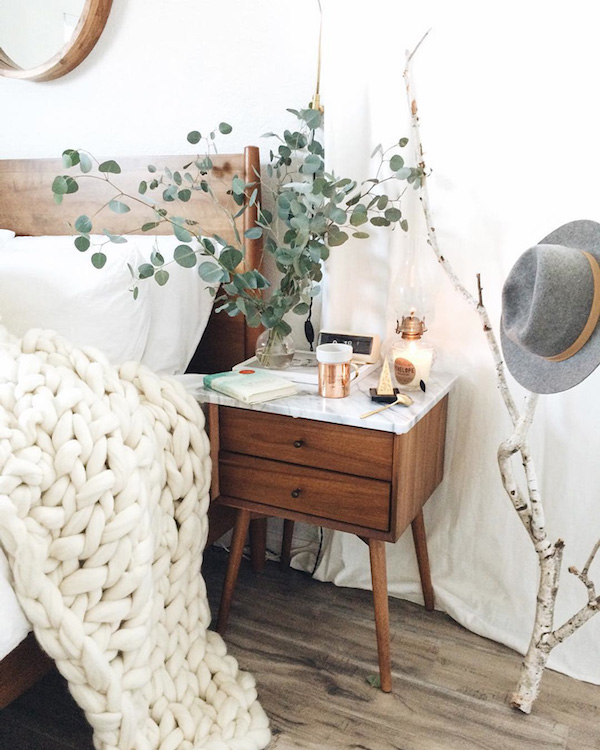 Image: Front+Main
Nightstands, you say?  It is not exactly a piece of furniture that we pay much attention to, however did you know that you can now charge your phone JUST by setting it on your nightstand?  Yep, no cords.  Seems too good to be true, but I assure you that if you drift off to sleep without remembering to plug your phone in it can still be charged in the morning.  On a recent Today Show Hoda explores bedroom organization and feature a "smart nightstand".
First let's look at the model below from West Elm.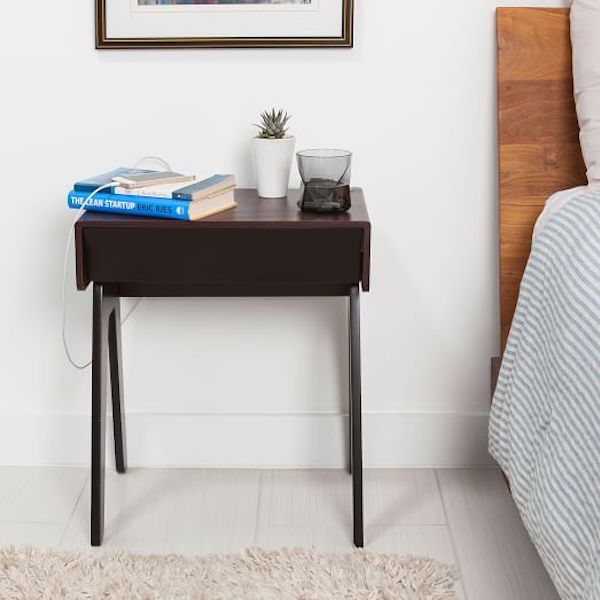 Image: West Elm Smart Nightstand
"The Smart Nightstand, with its motion-activated light, Hi-Fi audio system and fully integrated mobile app, is designed to make your life a lot easier. Turn your favorite playlist into your morning alarm, let the motion activated floor light guide you to a midnight snack—this simple, sleek design brings modern style to your bedroom and your life."
Doesn't that sound cool?  It also includes wireless charging capability, 2 USB ports, Hi-Fi stereo audio system with microphone, Bluetooth + NFC pairing and an electric lock drawer. Whoa that is a lot for a nightstand!
Now another model from IKEA.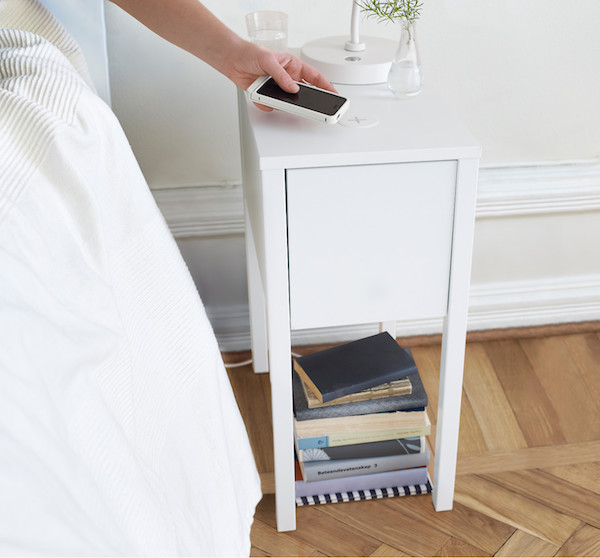 Image: IKEA
Leave it to IKEA to lead invention.  This modest nightstand includes a shelf to install a power strip in the drawer to charge phones the conventional way but when paired with their new RÄLLEN wireless charger you can easily charge your smartphone wirelessly. If your phone supports wireless charging, just place it on the charger. If not, you will need to purchase a wireless charging cover.
Even if you decide to not take the plunge with a smart night stand, there are a few key design tips that can update your current nightstands and bring a new vibe to any bedroom.
1. Incorporate lighting – either a lamp or if you have a small space wall sconces are a nice alternative.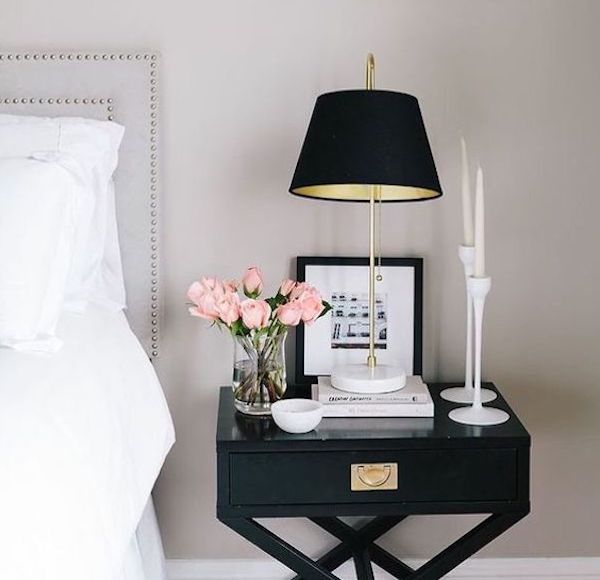 Image: pinterest.com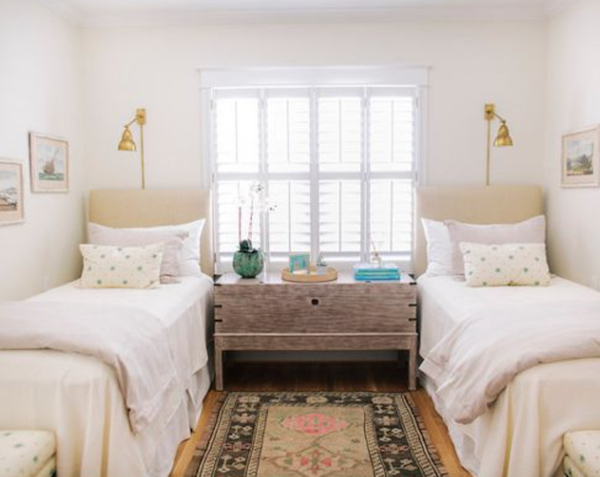 Image: Houzz
2. Add books – it could be a novel you are currently reading or decorative books in a color matching the decor.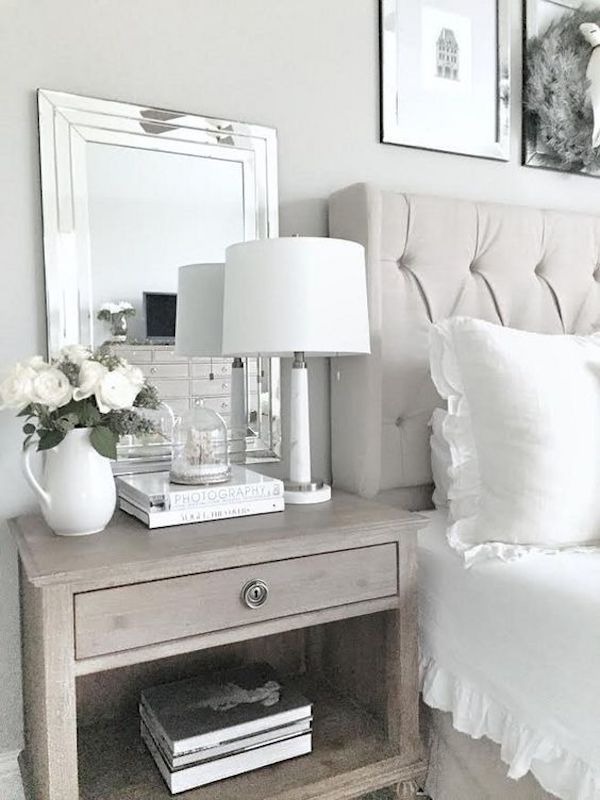 Image: popsugar.com
3. Add an elegant bowl or tray – whether you need a spot for your jewelry, phone, or glasses a specific place keeps these items from creating clutter.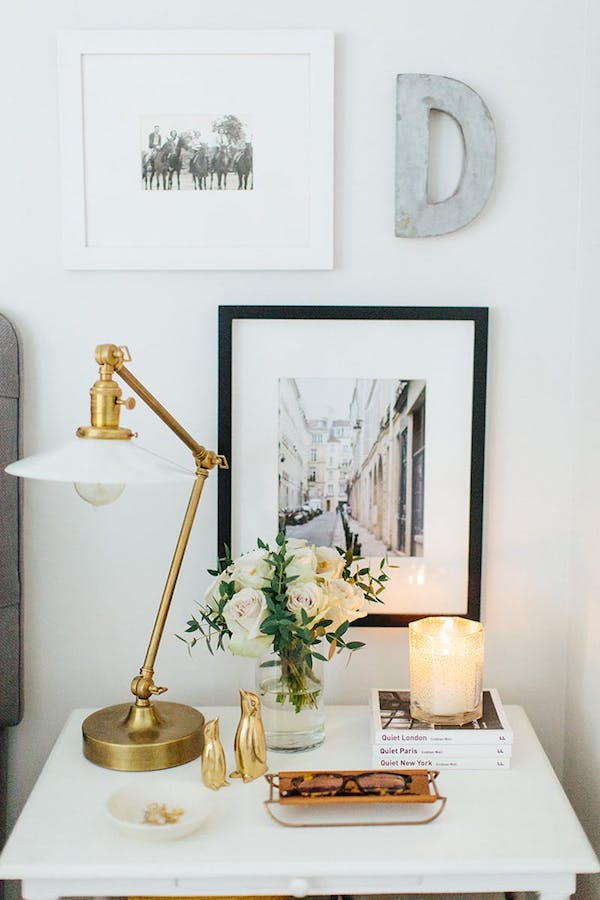 Image: Brit.co
4. Add art, a photo or mirror – this can be something in a frame, hung on the wall or just leaned against the wall.  Don't be afraid to layer art too!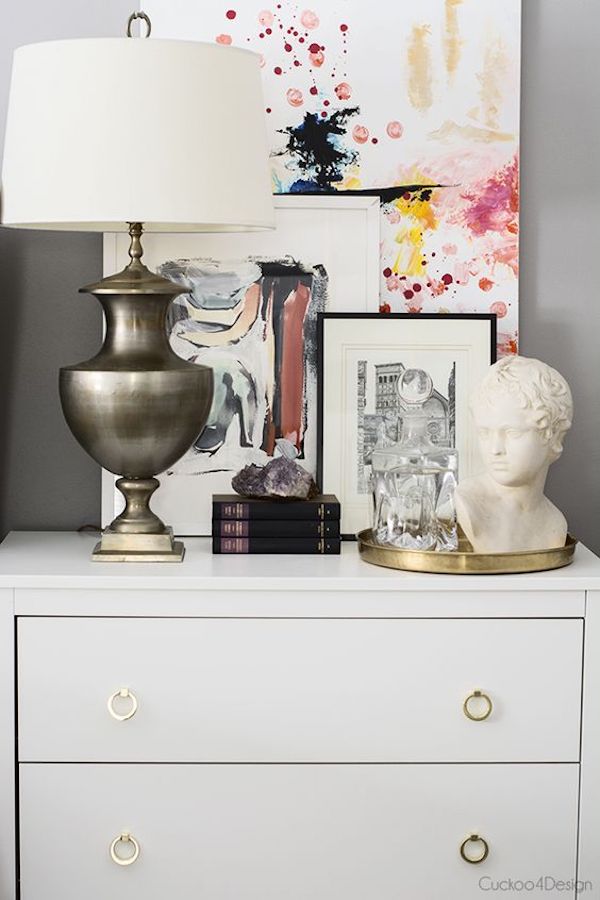 Image: Brit.co
5. Incorporate something organic – this can be fresh flowers, a small succulent plant or anything "green".  (P.S. this pale blue color is a subtle way to add color into a neutral color palette.)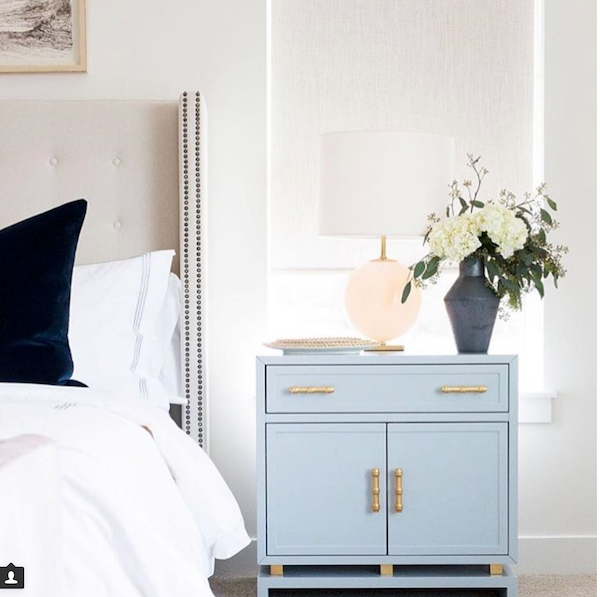 Image: (light blue)
Bonus tip – Mix and match your night stands.   There is no rule that both nightstands have to match.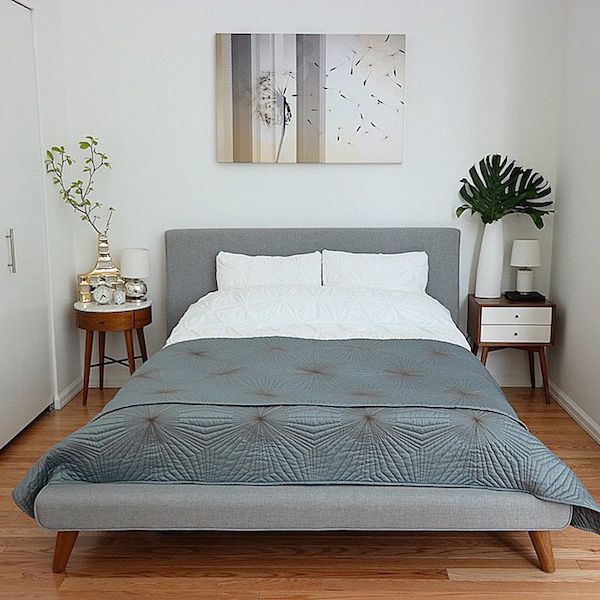 Image Front+Main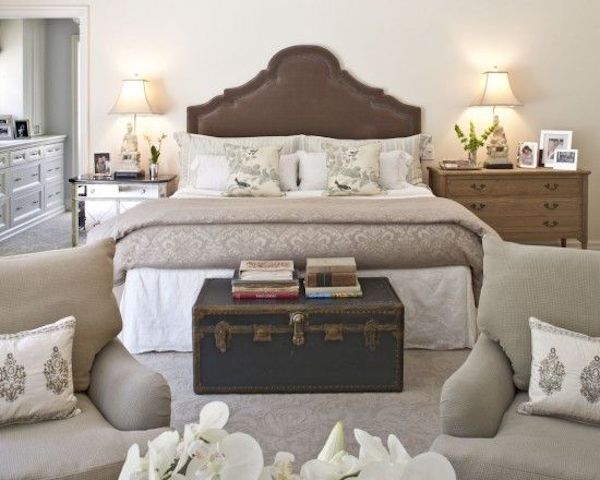 Image: houzz.com
Kids Bedroom Tips – don't feel committed to a traditional wooden nightstand.  Mix it up to also include storage and unique theme items.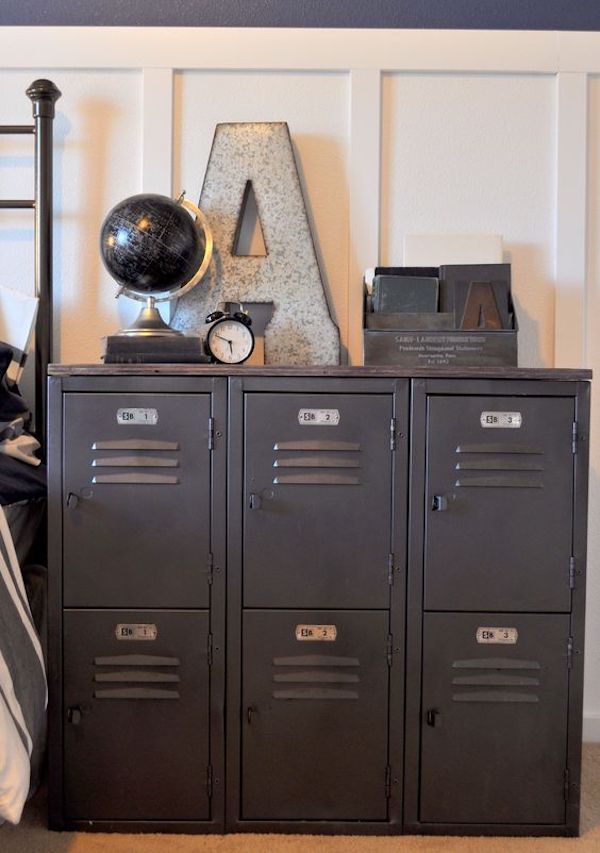 Image: Aundra Skinner Interiors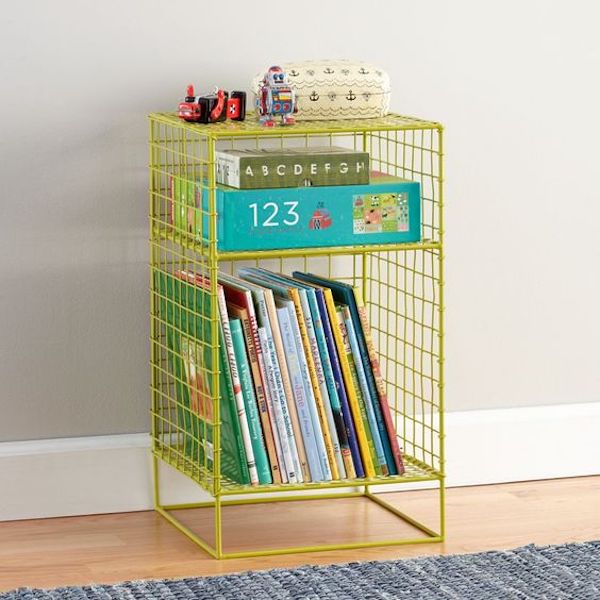 Image: Land Of Nod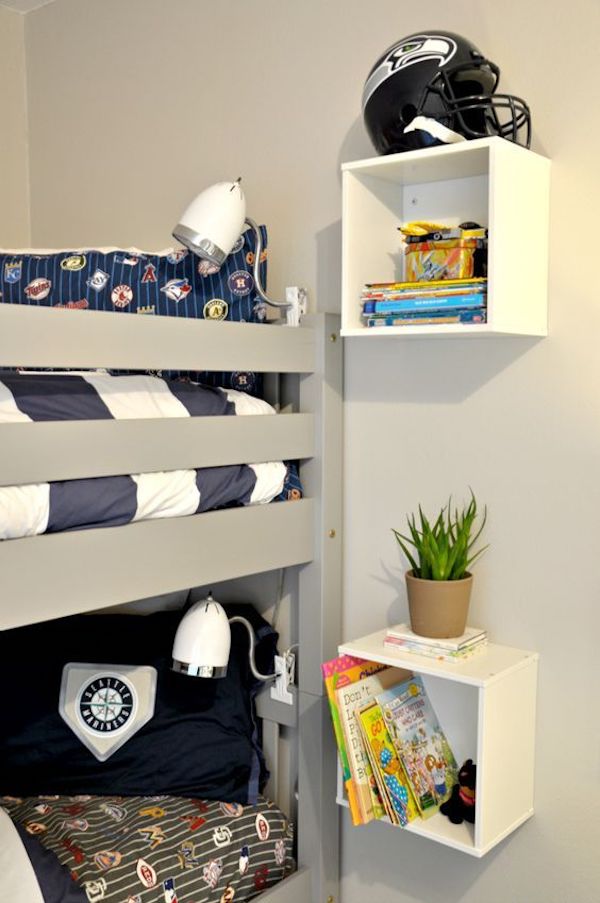 Image: houseupdated.com