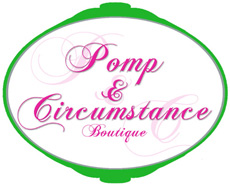 Jewelry designer, Marie Duncan Earthman, has been around the Houston fashion scene for a few years, four to be exact. As a Jewelry designer, maker and proprietor of Pomp and Circumstance-on-wheels, she could be found selling her semi-precious wares at many charity markets, trunk shows or her own website. She is now finally making the big step from being a designer to becoming a jewelry retailer.
Her new boutique, Pomp & Circumstance, soft-opens on Thursday, July 28 at 2608 Persa and will be open Tuesday thru Saturday, 12 till 6 p.m.  Marie is planning lots of fun, easy events to encourage drop ins…..happy hour once a month and mimosas on Saturdays. A Grand Opening is being planned for August.
Note: Chic Sheet Readers will receive a bonus 15% off their purchase for July 28-30 only, just by mentioning The Chic Sheet.
About the Designer…Marie, a native Houstonian, studied at Texas Tech and U. of H. with degrees unrelated to where her life would take her. It was after working at Marnie Rocks, that she grew to love jewelry and accessorizing and taught herself how to make her own designs through books and videos. The end result is her very own style, designed and made locally by Marie. Her business was born in November of 2007. It's Bo-Ho chic at affordable prices. Jewelry and candles are her own creations and range under $200. She is also  carrying some apparel and vegan handbags under $100.
Details…
Shop name:             Pomp & Circumstance
Owner/Designer:  Jewelry designer, Marie Duncan Earthman
Location:                  2608 Persa
Hours:                       Tuesday thru Saturday, 12-6 p.m.
Opening date:         Thursday, July 28
Grand opening:     Coming in August
Website:  www.pompandcircumstanceonline.com