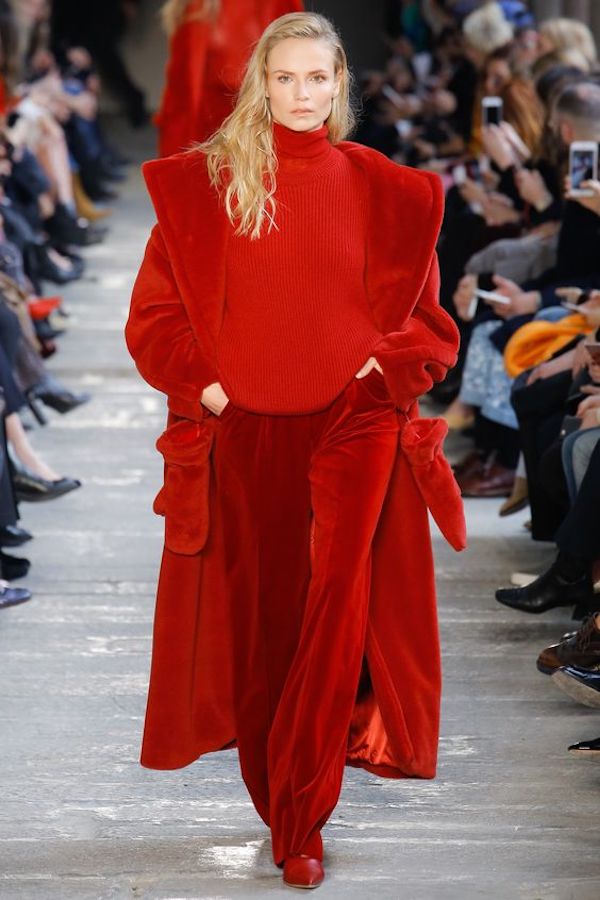 Nothing says Happy Holidays like my fave color RED...but this year is even more special because it's also the number one fashion color of the season! Image above has it all….bold color head to toe, velvet, statement coat, all from Max Mara.
As I sit here on this snow-drenched morning in Houston, Texas, ok, maybe not drenched but beautiful and rare for here all the same, I'm thinking of how much this touch of snow makes it feel more like the holidays. However, nothing has consistently put us in a more cheerful, holiday spirit year after year, no matter the weather outside, than the color of the season…..RED!
No secret to anyone that knows me or follows me, I have a true passion for this fabulously bold color, RED for many reasons, not the least of which is that it is not for the faint-of-heart or the fashion-timid!  However for me,  One, it has become a part of my daily life…wear a touch of it every day (REDGLASSES!), have incorporated it into my home, it's also my accessory color of choice always as my pop for handbag, shoes, etc.,  my food (after all I am Italian and who can resist pasta or pizza with that infamous RED sauce!). It's my beauty touch of choice…lips and nails and I could go on and on….get the picture of my RED, RED world!
However, what is exciting to me is that the world has caught on as well. Fashion experts and just everyday fashion lovers have grown to recognize this color as the newest addition to neutrals. When I say neutral, it's not in the same vein as the more subdued shades of black, navy, grey but as the pop of color basic that can be worn with absolutely everything and by everyone….who doesn't look great in RED?! I even did a blog post once on how great REDheads can look in this once forbidden color for them to wear?!
To see some inspirational shots of how you can make your holiday season this year both festive and chic, see below. Also to see even more, please visit our pinterest page here.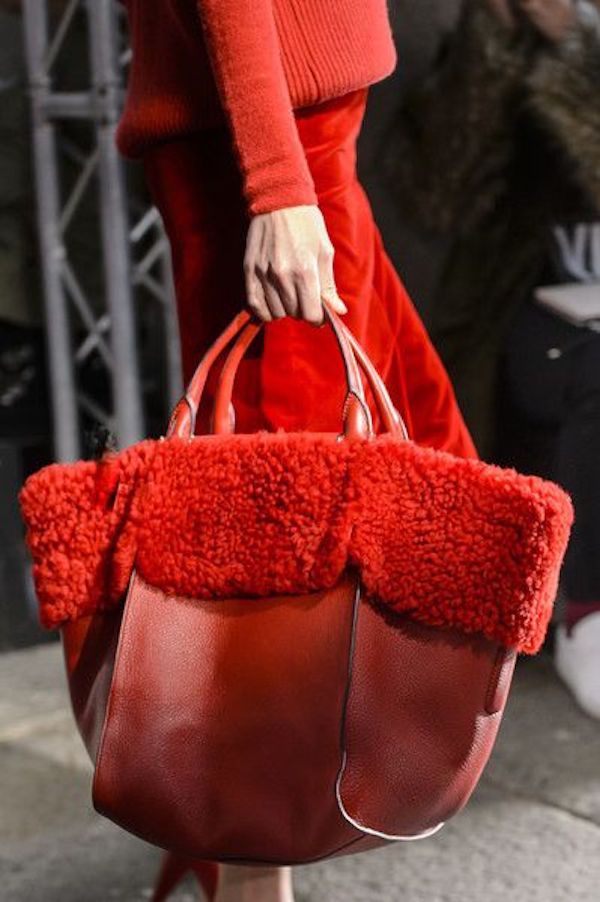 pinterest: livinglymaxmara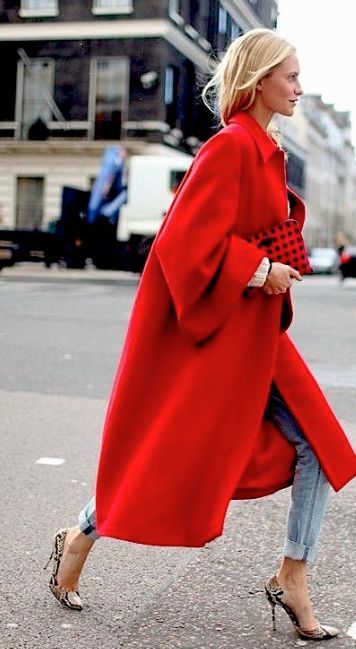 WhoWhatWear.com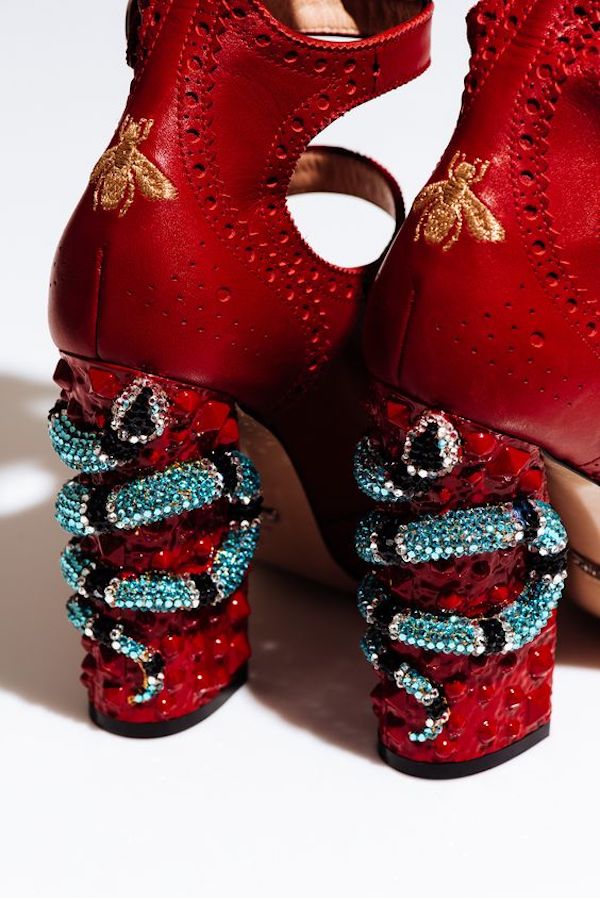 Pinterest: purse blog.com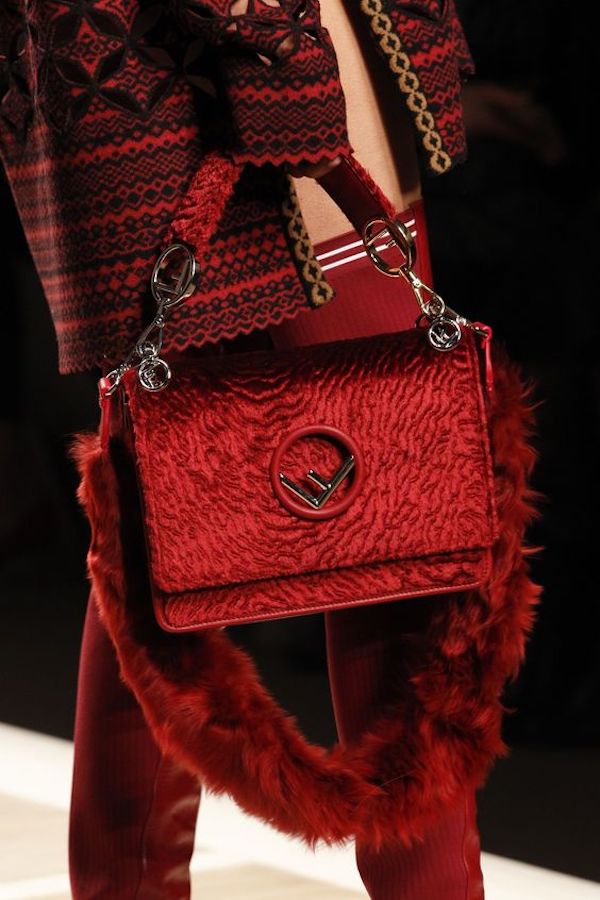 luxelookbook.me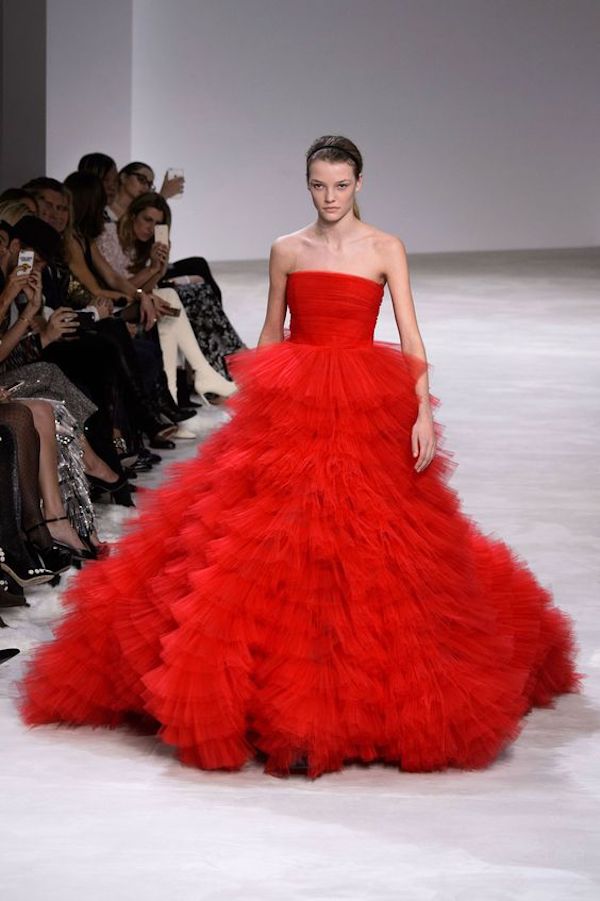 Town and Country magazine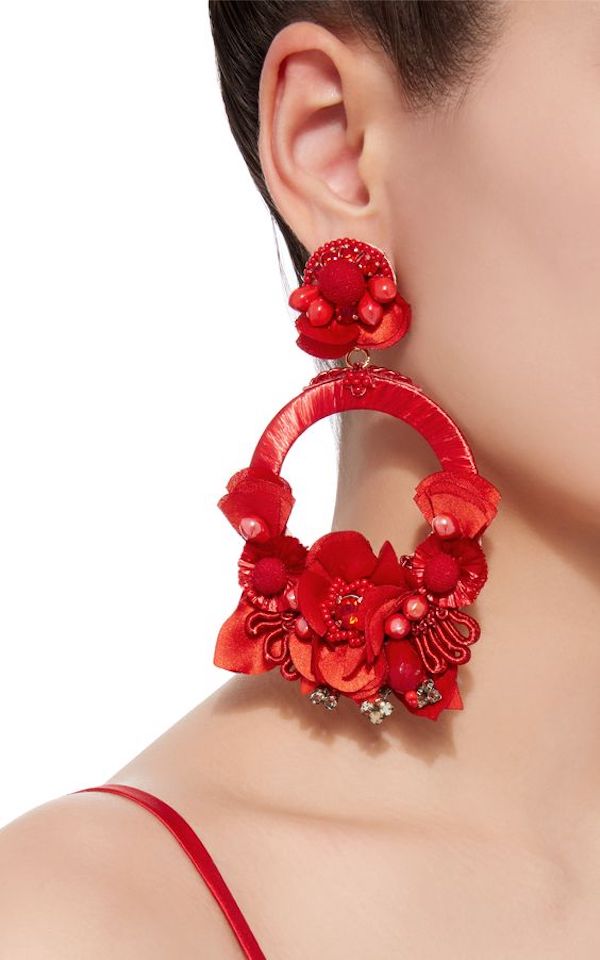 modioperandi.co/tootsies.com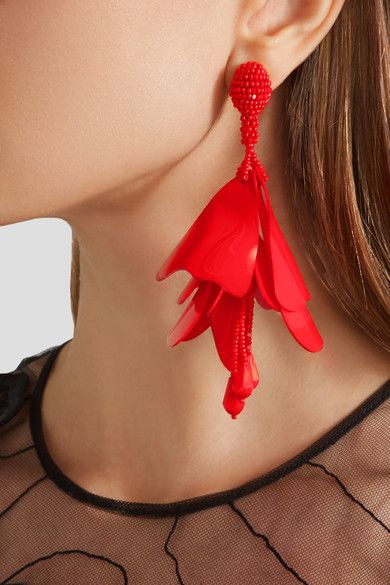 oscardelarenta.com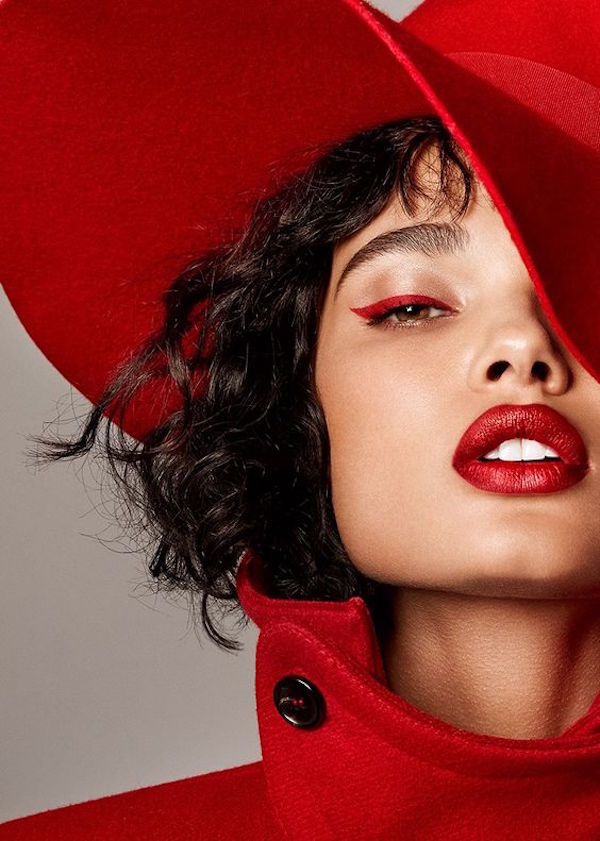 fashiongonerogue.com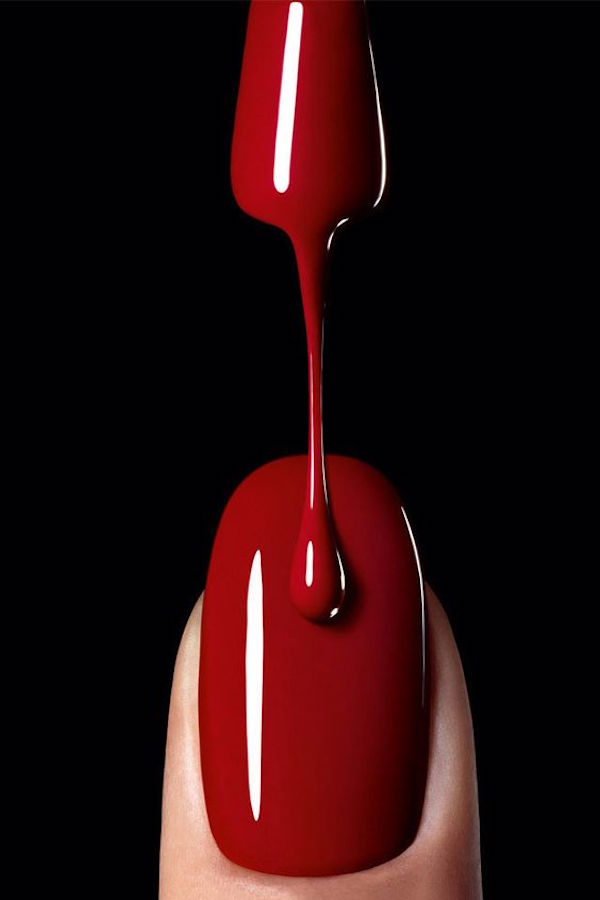 hercampus.com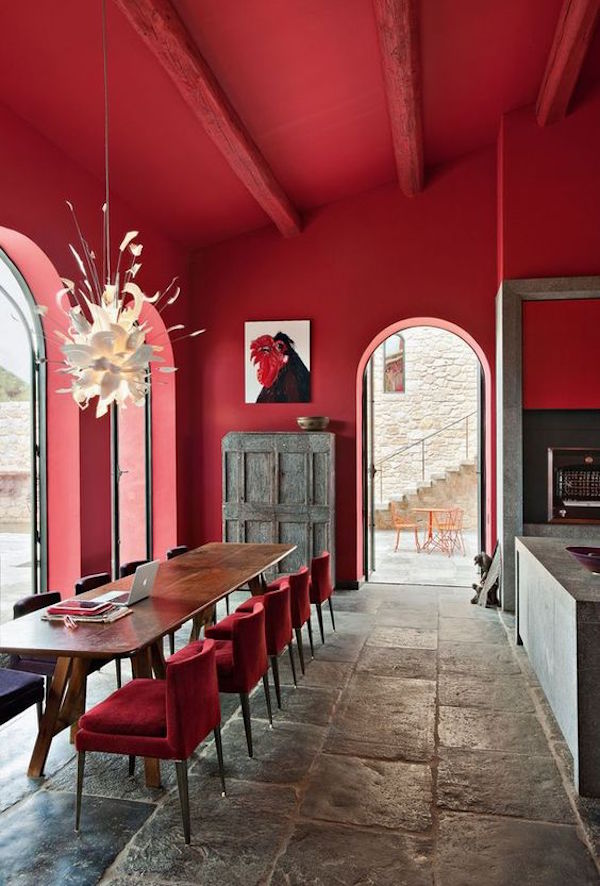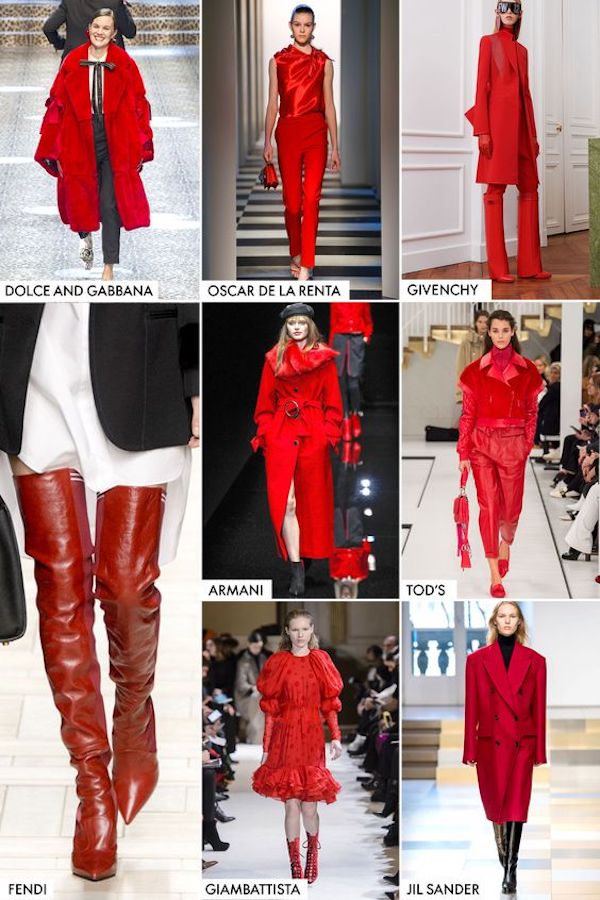 Pinterest: elle.com