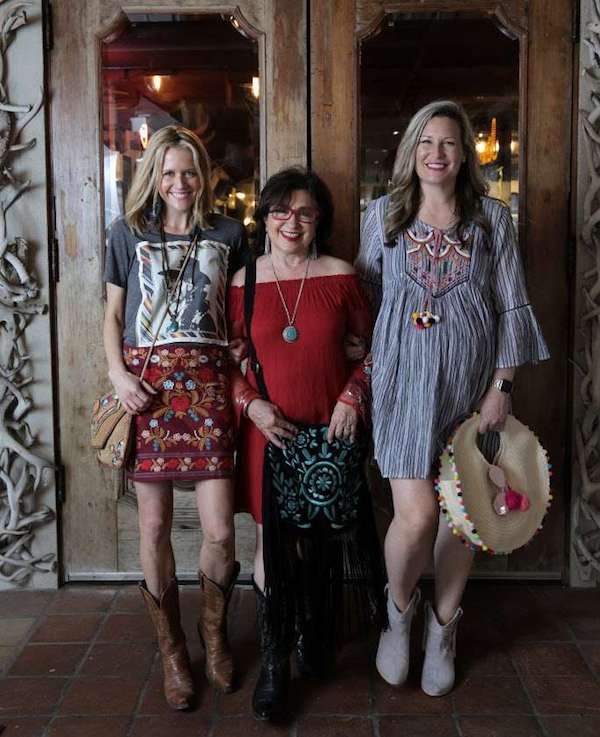 Happy to dress up Rodeo for a Houston Chronicle shoot for Amber Elliott's 'What To Wear' article on Houston's biggest event, happening now.  Featured are yours truly with fashion bloggers, Lindsey Zorich, L.Avenue and Bethany Buchanan of Southern City Style all dressed by Jubilee in the Heights 
Shop Local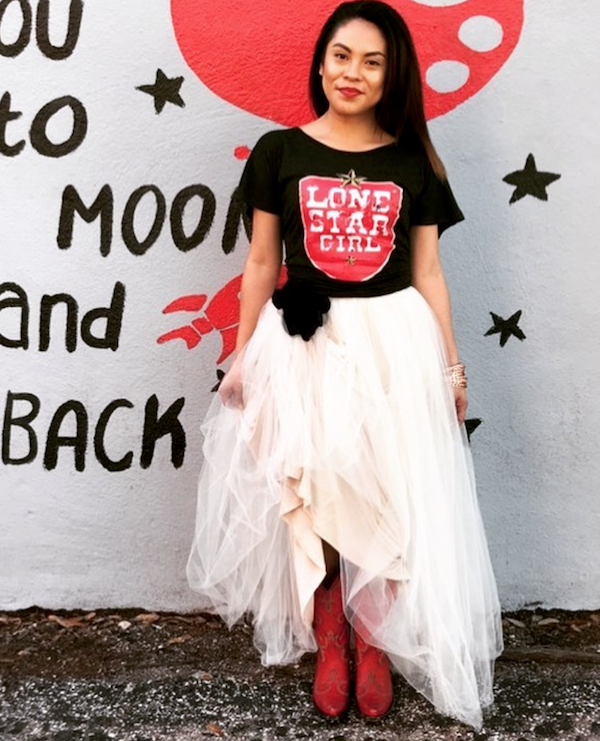 Jubilee in the Heights – 325 West 19th St. Houston, Tx 77008, jubileeintheheights.com. Located in the Historic Houston Heights, Jubilee has been a must-shop boutique for women of all ages for over 20 years. Inside you'll find a girls playground of fun with a carefully curated collection of boutique clothing from exclusive markets complimented with on-trend, head-to-toe accessories perfect for the modern take on rodeo fashion.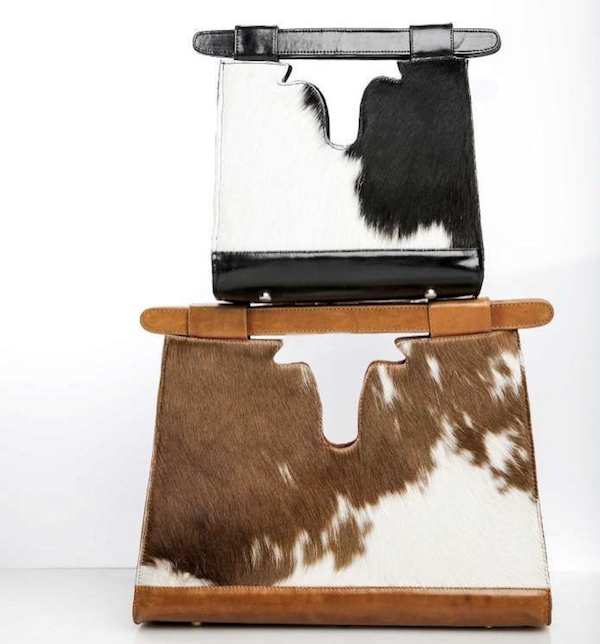 Elizabeth Purpich – located in the Four Seasons and Hilton America Hotels Houston, elizabethpurpich.com. Beth Younger Purpich has been designing accessories for more than 10 years. Her designs have been seen on the runway at New York Fashion Week and on the arms of notable celebrities, magazine editors and fashion icons, including Lynn Wyatt. The featured "longhorn" is a perfect accent to your rodeo look.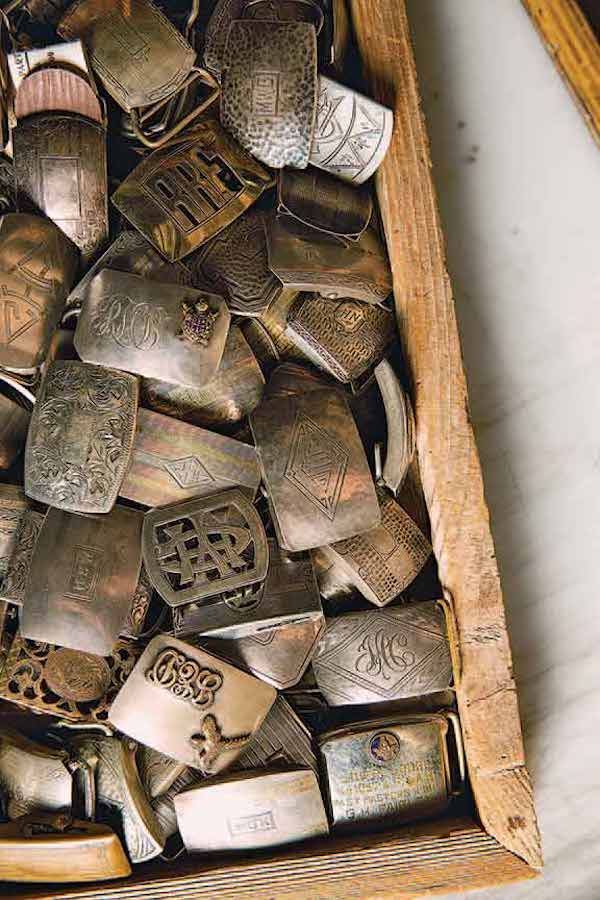 Maidas Buckles and Belts – 5727 Westheimer Road, maidasbelts.com. Known for their exquisite quality and craftsmanship, Maidia's handcrafted belts can be paired with engraved heirloom buckles and buckle sets.  Truely one of kind pieces can be found in all their items including belts and skins, western inventory cuff links, money clips, wallets, silver hatbands and turquoise.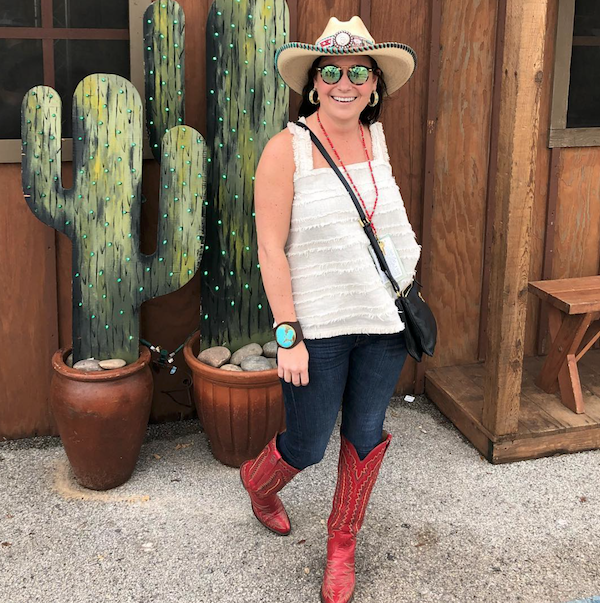 Christina Greene Jewelry– visit her pop up shop @rodeohouston, Booth E 6107 in NRG Center, christina-greene.com. A one-of-a-kind collection, the Christina Greene jewelry line highlights the beauty of natural stones from all over the world. Each piece is designed in the company's Houston, Texas studio and is crafted by a team of skilled artisans.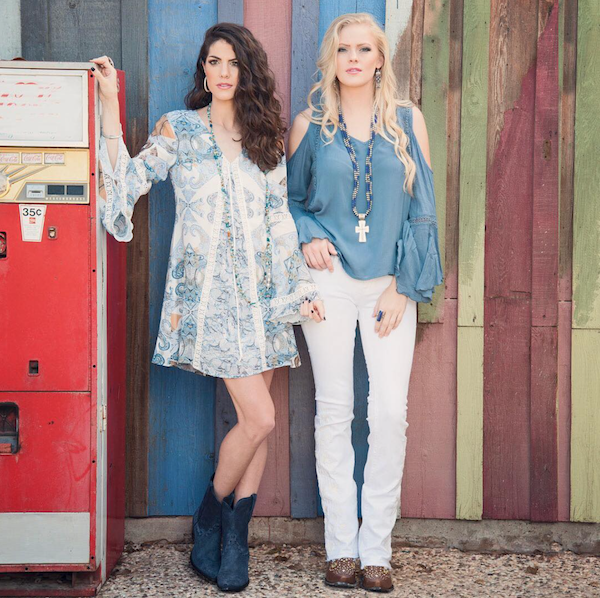 Pinto Ranch –  1717 Post Oak Blvd., pintoranch.com. Consider this the place for high-end western fashions with beautifully curated collections of boots, hats, jewelry, and clothing for both men and women. And, if you need a saddle, you'll be in the right place.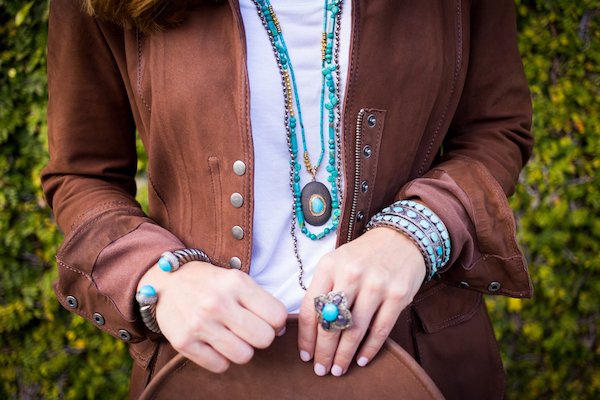 J.Landa – 2412 Rice Boulevard, Houston, TX 77005, j-landa.com. The brand harnesses a passion for style, travel, art, culture, religions and history.  They are rodeo ready with turquoise and leather pieces to accent any look.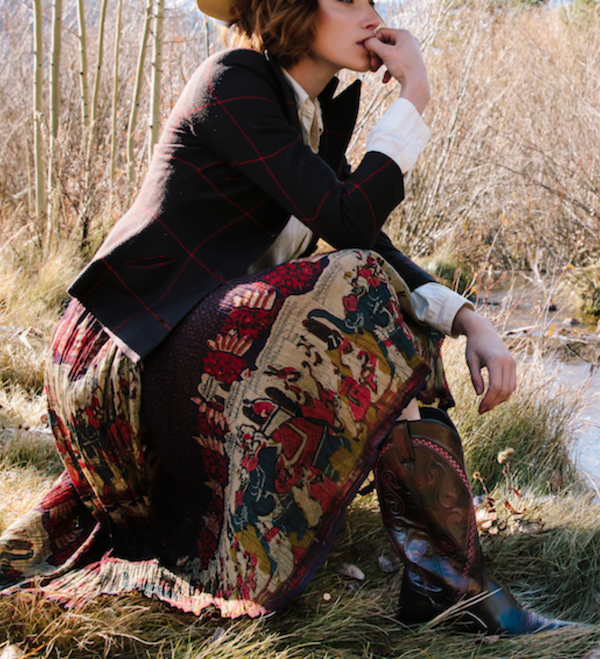 Lucchese – Highland Village, 4051 Westheimer Rd, Houston, TX 77027, lucchese.com.  The Lucchese family has been making boots since 1883 and is now a staple in the closets of not just cowboys.  Worn by celebrities and featured in many fashion publications, these boots can be paired with any outfit.