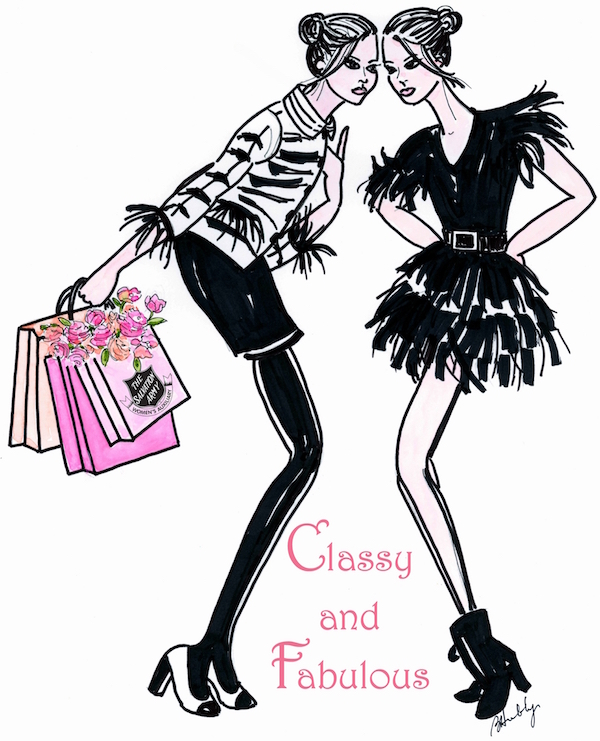 The Salvation Army's women's auxiliary is thrilled to announce that once again it is preparing for it's re-sale extravaganza. "Refections on Style", beautifully pulled together by Lenny and Tamara to make 'everything old look chic again".  This sold-out runway show and luncheon will be held at River Oaks Country Club on Tuesday, April 18, 2017. The theme this year…."Classy and Fabulous".
Fear not, while the luncheon may be sold out, this 4 day fashion sale event will continue at the Chic Boutique Showroom which will kick-off  on April 19 in the evening in Uptown Park space that was once occupied by Baker Furniture and will continue on April 20, 21, 22.  Remember this boutique is only open once a year and the finds are incredible and not to be missed!
As we mentioned these once-a-year deals come from many of Houston's best closets…the key is to come early when many wonderful items are competitively priced. As anything the best goes first but there is plenty to choose from throughout the sale.  There are many levels of fashion from Valentino, Chanel and Prada but ranges from high-end designer to Milly, Tahari, Lafayette and Worth, with even lower priced garments from Banana Republic, Ann Taylor and Talbots……..basically something for everyone at prices like you have not seen.
Here, below is the shopping schedule …
*Opening Night shopping party, April 19th from 5-8 p.m. with a $20 donation
*Second Chance shopping opens to the public with no fees, April 20,21 from 10 a.m.-7:00 p.m.
*Last Chance shopping will be Saturday, April 22 from 9:00 a.m. — 5:00 p.m.
If you are a smart shopper which we know you all are, this is an event not to be missed……MARK YOUR CALENDARS NOW!  It's 'gently worn' designer retail that you can't pass up!