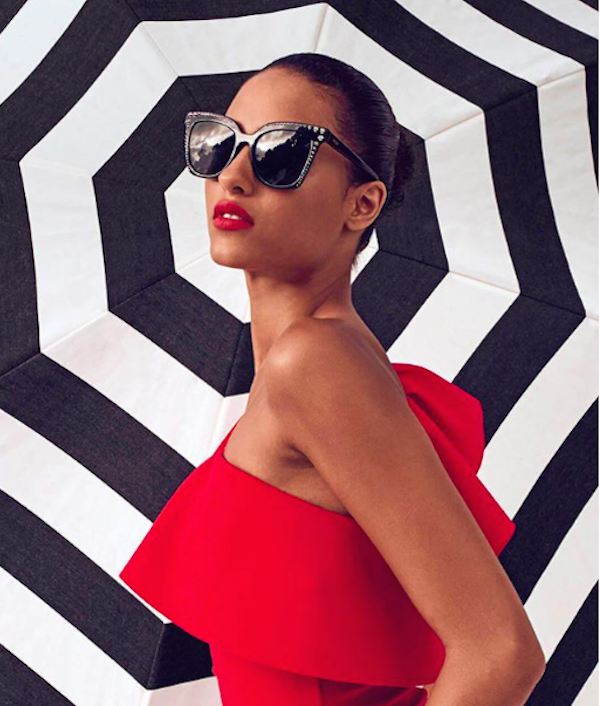 Treat yourself to some new sunnies this week…after all June 27th is National Sunglasses Day (plus you just deserve it!). We are all about expressing yourself, so your most necessary summer accessory should do just that. No matter if you have had the same style since the beginning of time or change it up based on your mood, your sunglass collection needs to be ready and work with the many aspects of you and your style!
Gone are the days of cookie-cutter  styles, so we've broken down the perfect sunglass shapes to match all fashion folks! Whether you're in the eyewear market for the practical or the practically-works-of-art , your perfect pair is out there. My Red Glasses know a thing or two about go-to glasses, so we've done the searching for you!
– Classic –
You know what they say- "classic never goes out of style". These sunglass silhouettes have been around forever for a reason…they go with absolutely everything!
– Bold –
We are all about bold women with a style to match! Grab a pair of these sunnies and you will be guaranteed to turn heads on the street!
– Sporty –
A girl on-the-go has no time to fuss over the sun in her eyes. Full coverage lenses are a necessity, fun colored lenses are simply a plus!

– Girly –
Every girl loves a little glamour! Whether your paring these with lace or leather, they are sure to have you feeling pretty wherever you go.

– Cool –
The one who prides herself on wearing things no one else could pull off deserves sunglasses that support this 100%. These daring designer duds will have everyone wishing they were you!
– Boho- 
Throw on any of these sunnies and you will be living la vida bohème. Oversized sunnies in fun silhouettes will have you at peace all summer long!
Feature Image courtesy of @NeimanMarcus