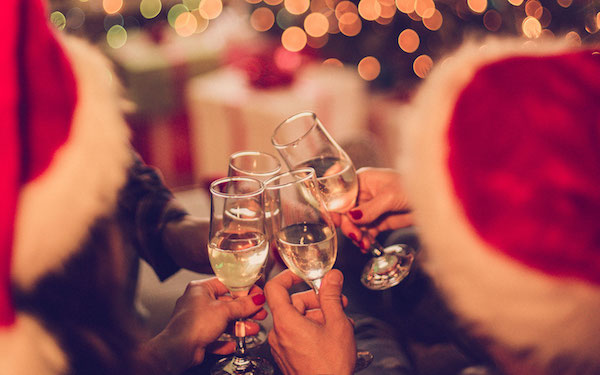 With the holiday season in full swing with the kick-off Thanksgiving this past Thursday, 'tis the season for social merriment and friendly gatherings. As in most things, location is everything, so we thought we would give you our top places to spend some quality time with friends, coworkers, date nights and even a gift exchange or two, while soaking in the holiday spirit, Houston style.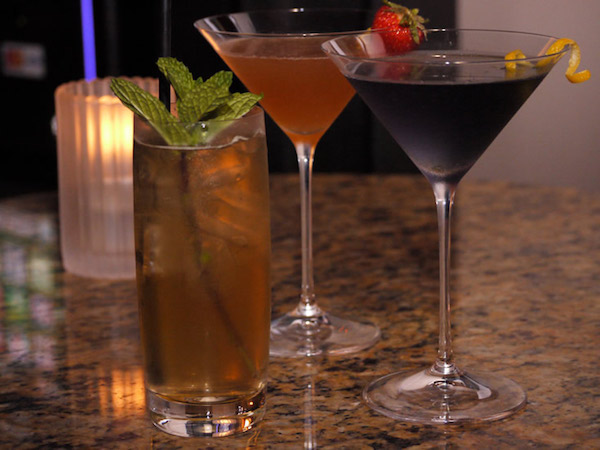 @simononsunset
This little gem of a bar tucked away in Rice Village on Sunset offers a great patio and ample, sometimes private seating inside. Thanks to the lighting outside, Simone's always has a festive feel to it and the artwork inside (featuring more than a few pieces from local artist Kelly Devine) gives the space a rich, toasty feel. With a great wine list, cocktail list and lite bites ranging from freshly prepared pizza's to truffle parmesan popcorn. Happy Hour also runs Monday through Friday from 4 pm to 7 pm AND on Saturday from 3 pm to 7 pm featuring $17 house bottles of wine, $5 house glasses, 5$ wells and $1 off select brews.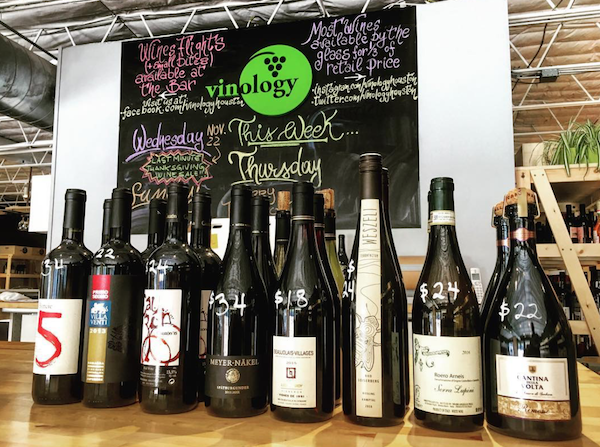 @vinologyhouston
Designed as both a bottle shop and wine bar, the team behind Vinology (formerly of Divino) wanted to bring Houstonian's a true European style enoteca. Guests can enjoy weekly wine flights, seminars and schedule special events in their Tasting Room. Vinology is a great place to plan a girls night out or a gift exchange as you and your guests get the chance not just to enjoy the wine they are drinking, but also learn a little bit about the varietal and the region it came from and if you need a little something to nibble on while sampling your flights, Patrick, Thomas and co. usually serve focaccia and olives during tastings.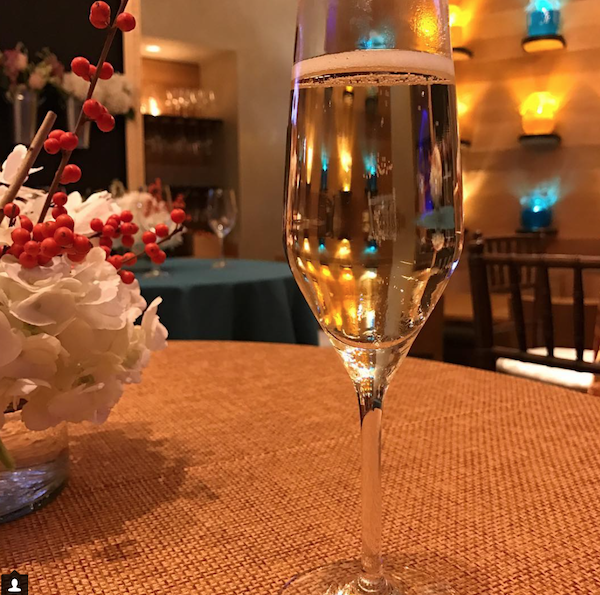 @rokaakorhou
This highly regarded and award winning sushi and robata bar opened up with quite a bang earlier this year. Known for their out of this world sashimi flights and omakase-like chef tastings (even at $128 per person, if you have a special occasion – it's worth it!), Roka also boasts an impressive cocktail menu and a great happy hour from 4:30 to 6:00 pm with bar bites from $6-8, select cocktails for $8, $5 sake, and $7 dollar selected wines by the glass.  So while it might be on the pricier side for a full evening, Roka is a great place for an after work get together or a gals night after work and the décor can't be beat.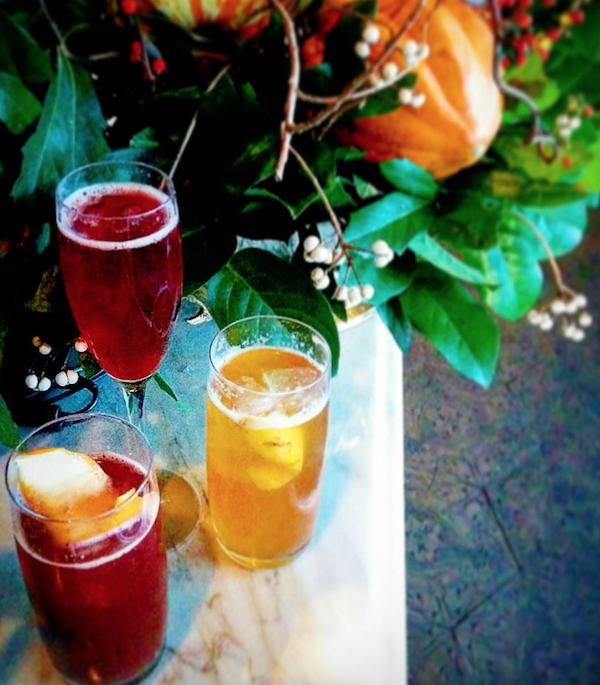 @stateofgracetx
A staple on the Houston restaurant scene it opened, State is widely regarded by many foodies as a place to take a date to impress. While the main dining room is always buzzing, The Oyster Room is a fantastic and luxuriously affordable happy hour hot spot and late night date spot. Beautifully designed around their custom built oyster bar, it is an intimate space with great acoustics and as the sun goes down, great lighting. While their regular Happy Hour is from 3 to 6 pm Monday through Friday, from 11am to 6 pm, you can grab a table in The Oyster Room (reservations can be made but are not required for the Oyster Room) and dine on some of the best oysters this city has to offer at just $1 a pop. Yes, you read that right. As a self-professed oyster lover, State of Grace is a dream come true.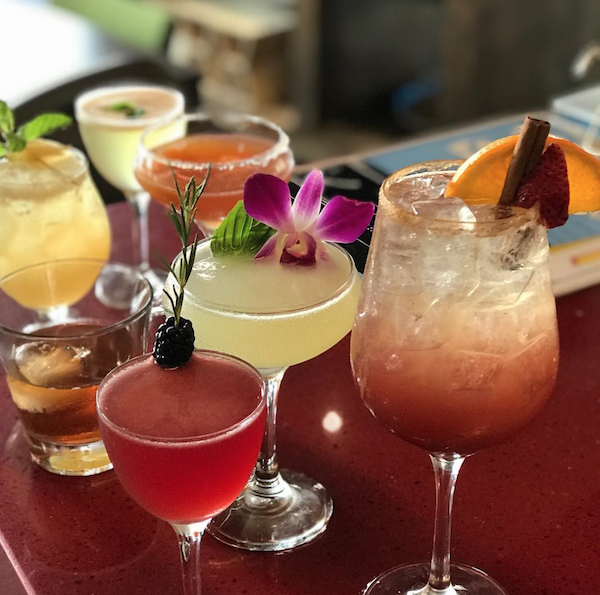 @wmhtx
This combination bakeshop, bar and restaurant often flies under the radar, even though it boasts an impressive space at just under 5,000 square feet over on Caroline Street. Housed inside an industrial warehouse from the 50's, W+M has a great vibe as well as some of the best baked goods in town to warm you up this holiday season, even if it isn't cold outside. With a menu consisting of a lot of shareable, well priced bites (the white water mussels are a must and hands down some of the best in town), the bar is also a great place to kick back during happy hour, which starts early at W+M, from 2 to 6:30 pm offering half priced cocktails, draft beers, wines and an assortment of small plates, including any pizza of your choice for just $10.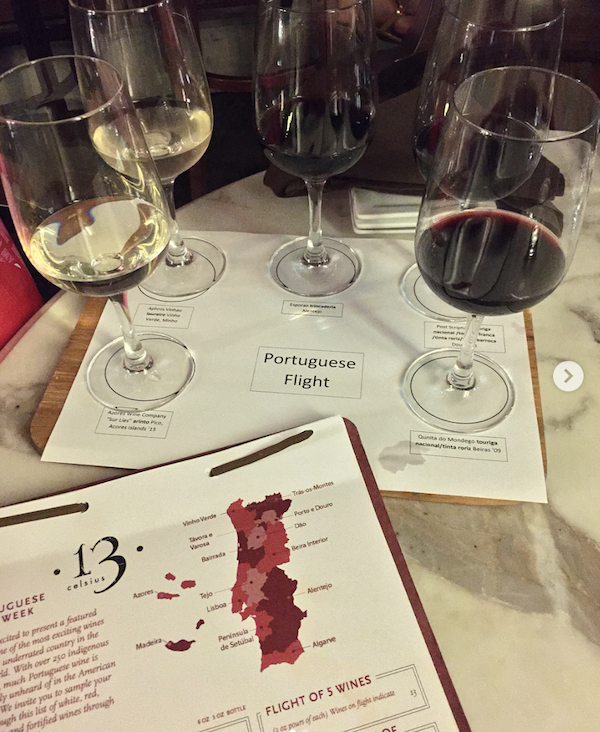 @13celsius
Just down the road on Caroline is another great space to gather for the holidays, 13 Celsius. With a minimalistic approach to their wine list, 13 is beautifully designed with an interior courtyard that is great for work gatherings and intimate moments. The building has a Mediterranean feel to it, but still has touches of Houston. Snacks range from Marcona Almonds to some of the most ample cheese plates in town. Offering almost 2 pages of wines by the 3 ounce & 6 ounce selections, 13 has something for everyone and the staff is always on hand to help you determine just what your palate is in the mood for.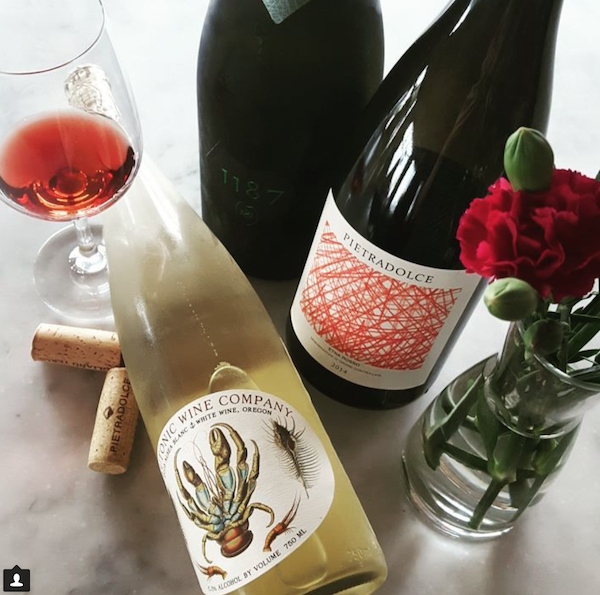 @oportomidtown
Oporto (Both locations)
This Spanish themed tapas and wine bar now boasts two locations with the opening of their midtown location. While the space on Richmond is the smaller more intimate of the two and great place for a girls night catch up over the holiday's with your bestie, the midtown location is great for hosting a larger group. Both locations offer Happy Hour from 3 to 7 pm Monday through Friday with assorted drink specials (like 15% off bottles of wine) and an impressive array of tapas (a dozen to be exact) all coming in at $5 each. Oporto is a great place to start your evening and keep it going, as with so many shareable plates on the regular menu, you can just keep ordering as little or as much as you like well into the evening.
Feature image courtesy of hodsonbayhotel.com