By Patricia McGill Boland
When it comes to summertime beauty everyone knows that less is more.  After all, why spend all that extra time slathering on countless products when there is a pool and margarita calling your name?  But how do you decide which product to give up?  Is it the primer or foundation?  SPF or moisturizer?  Fear not, for now you can get all of these beauty benefits in only one essential product.  Behold…the BB Cream, a one-step wonder that delivers multiple benefits faster than you can say "cabana boy!"
BB Cream (short for "Beauty/Blemish Balm") is the hottest new item to hit makeup counters in the US.  A hybrid of skincare and makeup, they've been a secret of women in Asia for years.  About 10 years ago, they learned how to condense their beauty routine without sacrificing any of the benefits.  I was overwhelmed last year during my trip to Hong Kong by the number of BB Creams in their market.  Whether I went to a small corner store (like our CVS) or a major shopping mall, BB Creams were abundant and everyone had a favorite.  Thankfully, US companies have caught on to the trend and are eager to offer their own version to American women.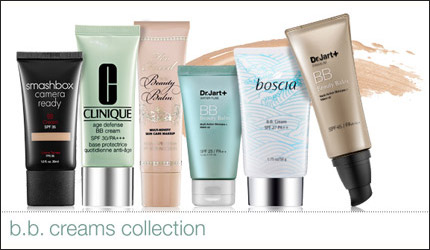 So what exactly do you need to know about this new must-have beauty phenomenon?  Allow me to break it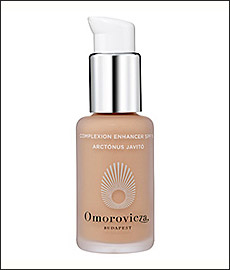 down for you.
Known for having a light-as-air texture, BB Creams can be worn on their own or underneath makeup.  Their primary benefits can include moisturizing, sun protection, primer, coverage and treatment or any combination of these benefits depending on the brand. Some varieties offer more coverage for skin imperfections and are therefore available in a range of shades such as those offered by Smashbox, Too Faced and Clinique, while others are targeted more toward offering a luminous glow instead and offer only one universal shade perfect for all skins like Omorovicza, Boscia, Dior and Stila. Price points are varied, but most can be found in the $40 range, which is a steal when you consider how many products you are replacing.  As a finishing touch, just pop a little color on your lips & cheeks and a swipe of mascara on those lashes – that's all you need!
Still believe it's too good to be true?  Well you can take my word for it or better yet, pick up one of your own from the nearest makeup counter and "BB" on your way to quick & fabulous summer skin.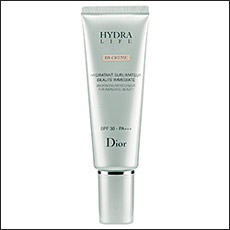 Available in-store or online at the following retailers:
The Chic Sheet Has a New Beauty Contributor and Her Name is Patricia McGill Boland!
About Patricia:
She spent nearly 8 years of her career at Laura Mercier Cosmetics where she became the Chief Beauty Director. What that means is that Trish led the Product Development team in developing retail concepts for the likes of Neiman Marcus, Saks Fifth Avenue, Nordstrom and Sephora.  She created all seasonal color stories for the brand, worked side-by-side with Laura Mercier in the labs and was the in-house expert for industry trends.  Trish also was the Brand Ambassador and QVC spokesperson, leading in-store and on-air events in all major markets.
The Chic Sheet is lucky to have Trish and her knowledge of the Beauty world with us to share with our readers…welcome Trish and we look forward to reading all of your beauty posts, starting now!