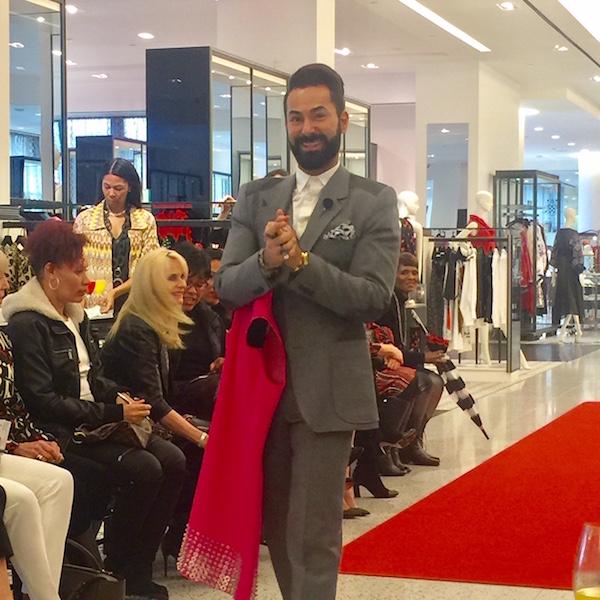 Tootsies Creative Director, Fady Armanious, treated 40 women to a Spring 2018 Trend overview as seen through the eyes of the Tootsies team.
 A big thank you goes out to Houston social and fashion lover, Yvonne Cormier who as a contribution to local charity, hosted 40 women to a Muffin, Mimosa and Fashion get together at Tootsies.  This social and shopping event made was shared with some of Houston's fashion flock that loved what they were seeing and eager to make some of those looks their own.
Below are a sampling of the trends as highlighted by Fady on the Red Carpet of Tootsies infamous in-store runway.  There are also some other trends such as the longer lengths, suitings, the color lavender for those that favor an appreciation of soft pastels, white as a hot accessory idea for shoes and handbags and denim, denim, denim done in many ways from fitted jackets to dressed up looks to favorite pics for Rodeo time here in our town.  What the freshest look for denim this season has to be the head-to-toe look, most often in a darker wash of denim.
Large, Oversized Retro-influenced Florals….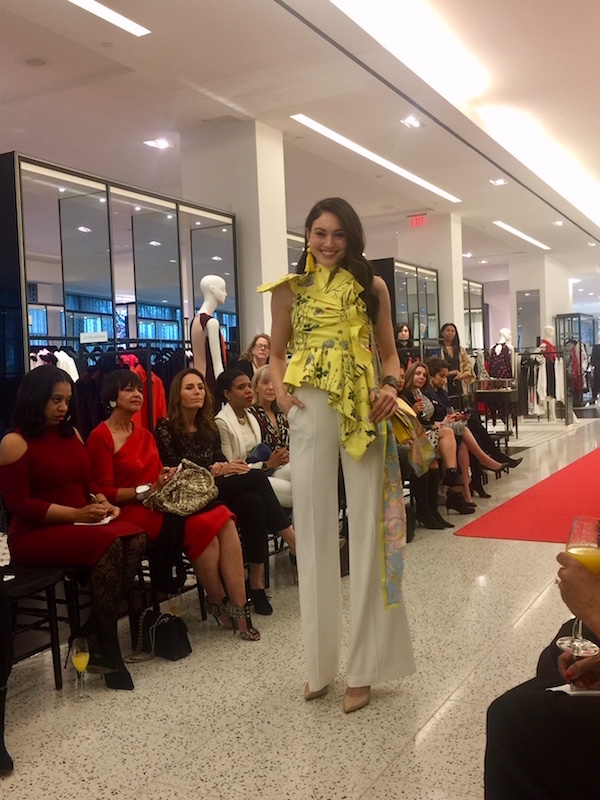 The Color Yellow….one of many brights that are local favorites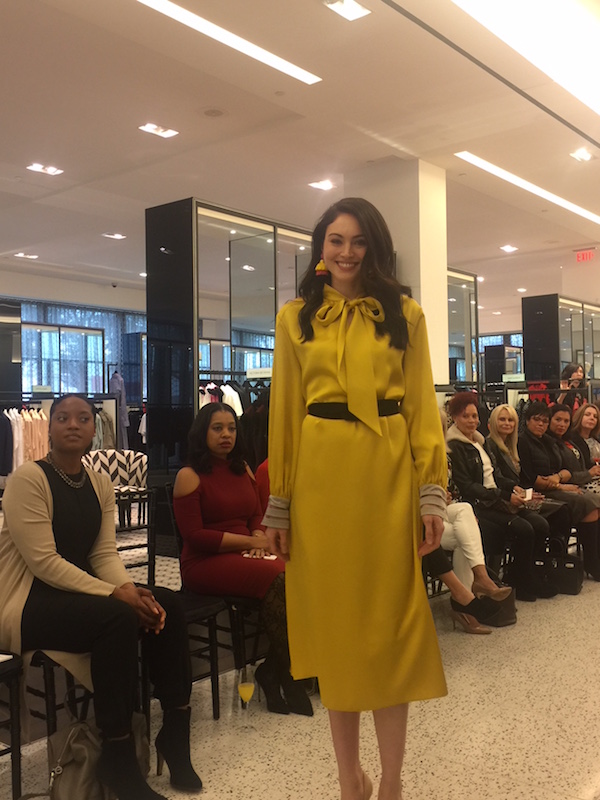 Stripes…always a classic favorite pattern that can be worn head-to-toe or as a pop to a favorite solid, especially White.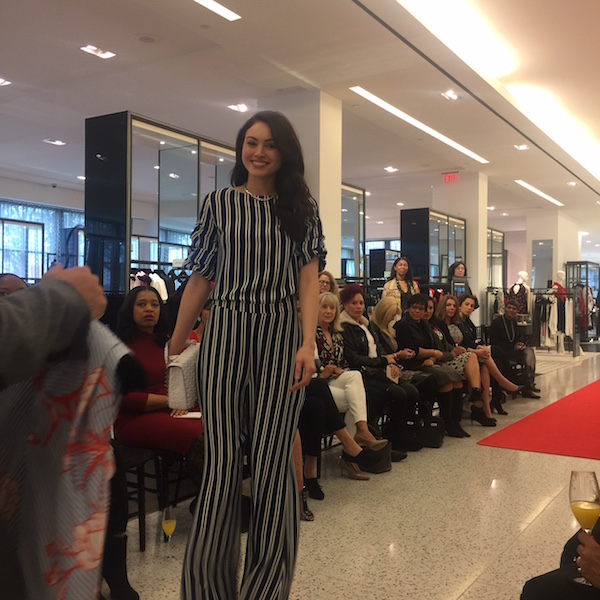 Rainbow Brights and Stripes…..Tootsies' handle for the ever-popular bright color palette that is dominating the Spring 2018 fashion scene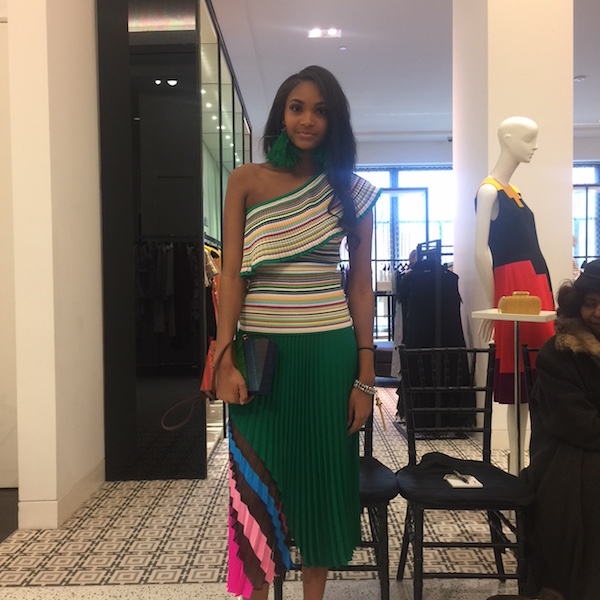 Rainbow Brights….whether shown in a stripe that showcases all of the many colors or as solid pieces, the story here is to mix and match bold color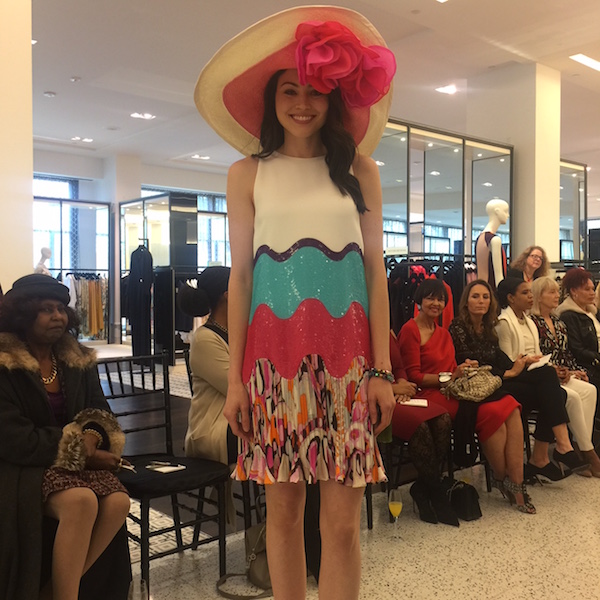 Glitz and Glam(80's Disco) ……as shown as a subtle touch of silver on the Victoria Beckham black dress or in the white true disco dot dress, both shown below
Denim…..shown in many ways by Fady, can be a head-to-toe, fitted jacket and/or many shades of blue