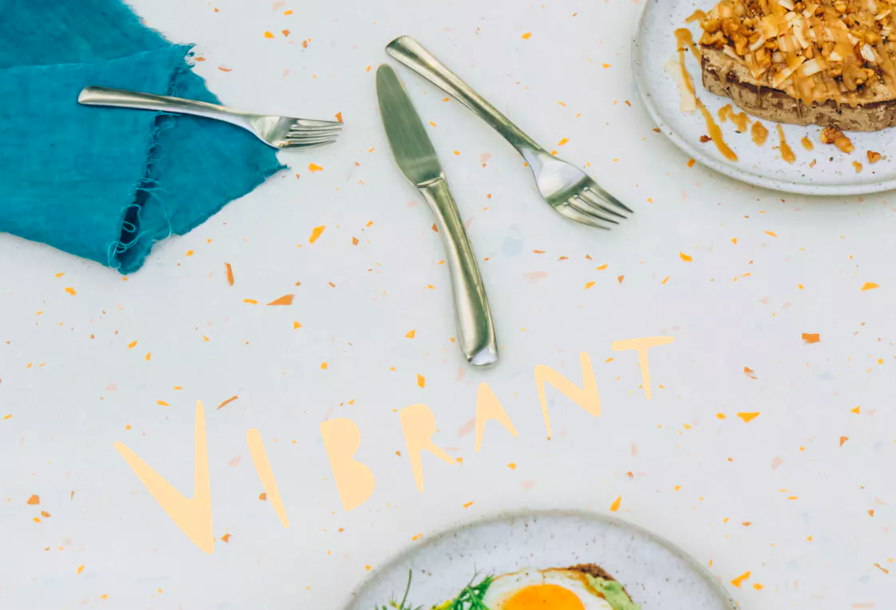 (Photo Courtesy of Vibrant)
The moment you step into Vibrant  (1931 Fairview Street), Houston's new feel-good dining spot,  it feels like you've transported into a different city. With warm colors,  plenty of natural lighting, spacious dining area, and tasteful artwork strategically placed, it's such a treat for the eyes! And it only gets better. The dishes are a treat for your palate and the presentation shouldn't go unmentioned. However, I'll let pictures do the talking down below.
Behind this beautiful new eatery is Kelly Barnhart, a former art curator who did not come from the restaurant industry but wanted to create a space that represents "a home away from home" for both her and her daughter.
In order to bring her vision to life, she brought on board Alison Wu, a stylist, food blogger and recipe developer who along with Kelly, believes in healing food made with quality ingredients.
They strive to use the "best quality ingredients, free of gluten, dairy, refined sugar, and non GMO. Sourced local and organic whenever its available." They also use pasture-raised chicken and eggs, and sustainably-harvested salmon.  Breads, crackers, etc are made in house by Karen Man. They also use coconut, avocado, and extra virgin olive oil.
We had the opportunity to dine here before they open to the public this coming Monday, August 27th and left this preview completely full and satisfied!
Some dishes we ordered includes:
Breakfast Socca// chickpea flour flatbread, argula-hemp seed pesto, oven-roasted tomato, water-melon radish, fried pasture-raised egg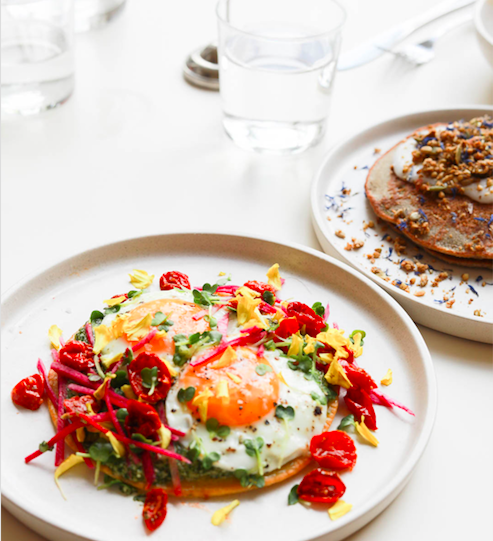 Baked Eggs// Cabbage, Shallots, caraway, housemade chicken sausage, avocado, housemade sunflower ricotta, 2 pasture-raised eggs.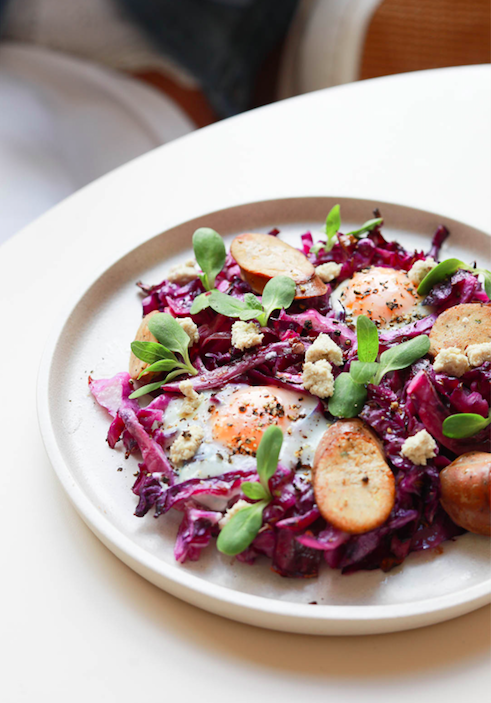 Buckwheat Pancake  ( a personal favorite!) // buckwheat pancake, raw coconut yogurt, raw granola crumble, lavender maple syrup, cornflower petals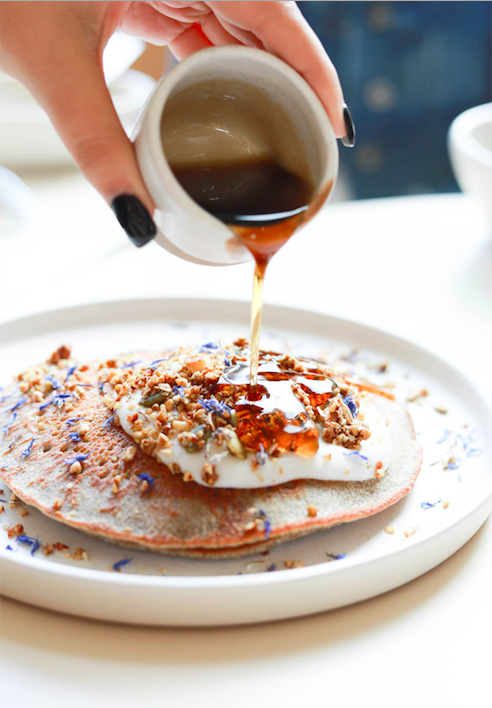 Salmon Rice Bowl // House Heirloom Rice Blend, Salmon, green beans, herbs, lemon-caper dressing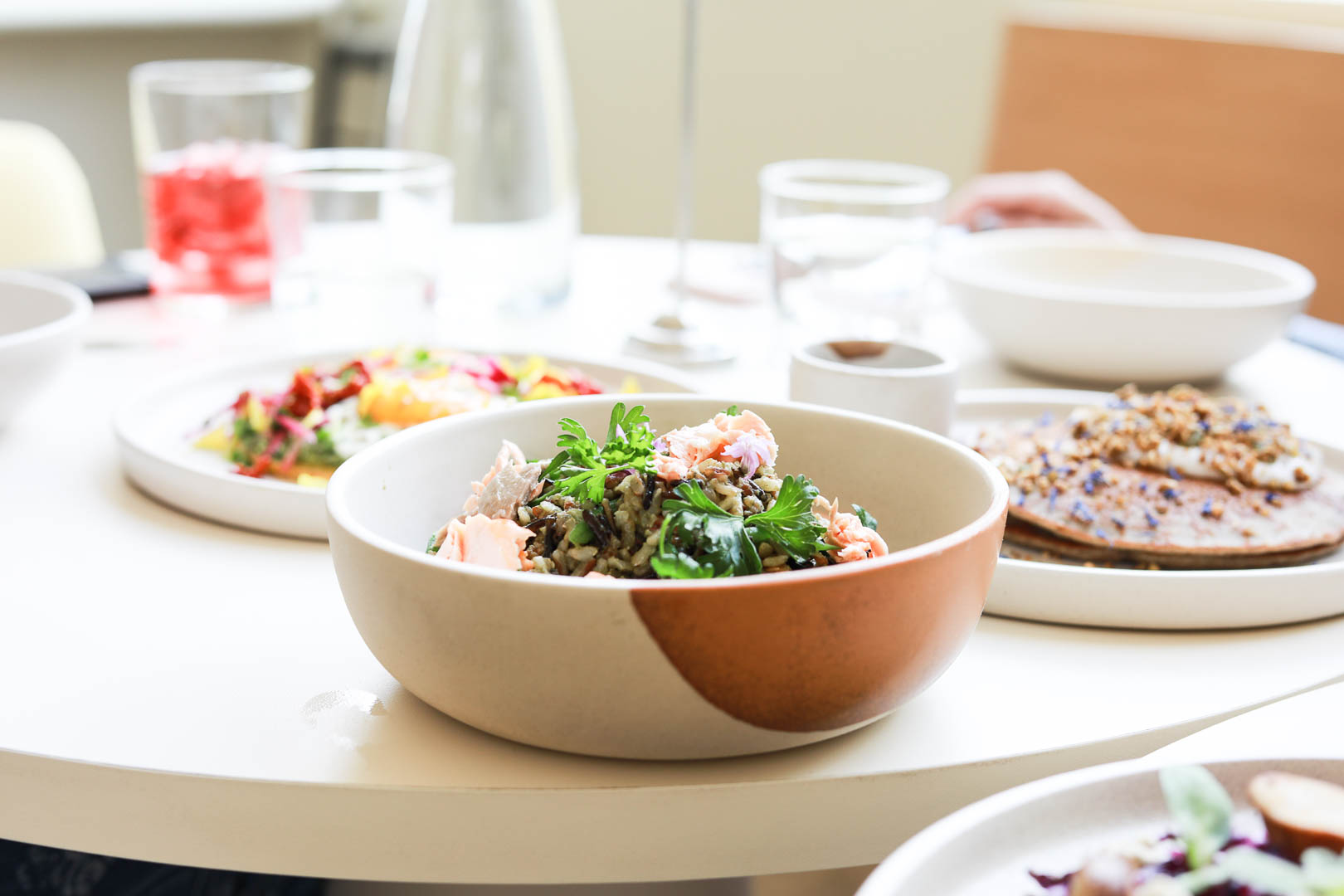 Greens + Grain Bowl // Greens, Sprouted quinoa, fennel, roasted broccolini, avocado, housemade macadamia-cashew cheese, preserved meyer lemon, fennel pollen dressing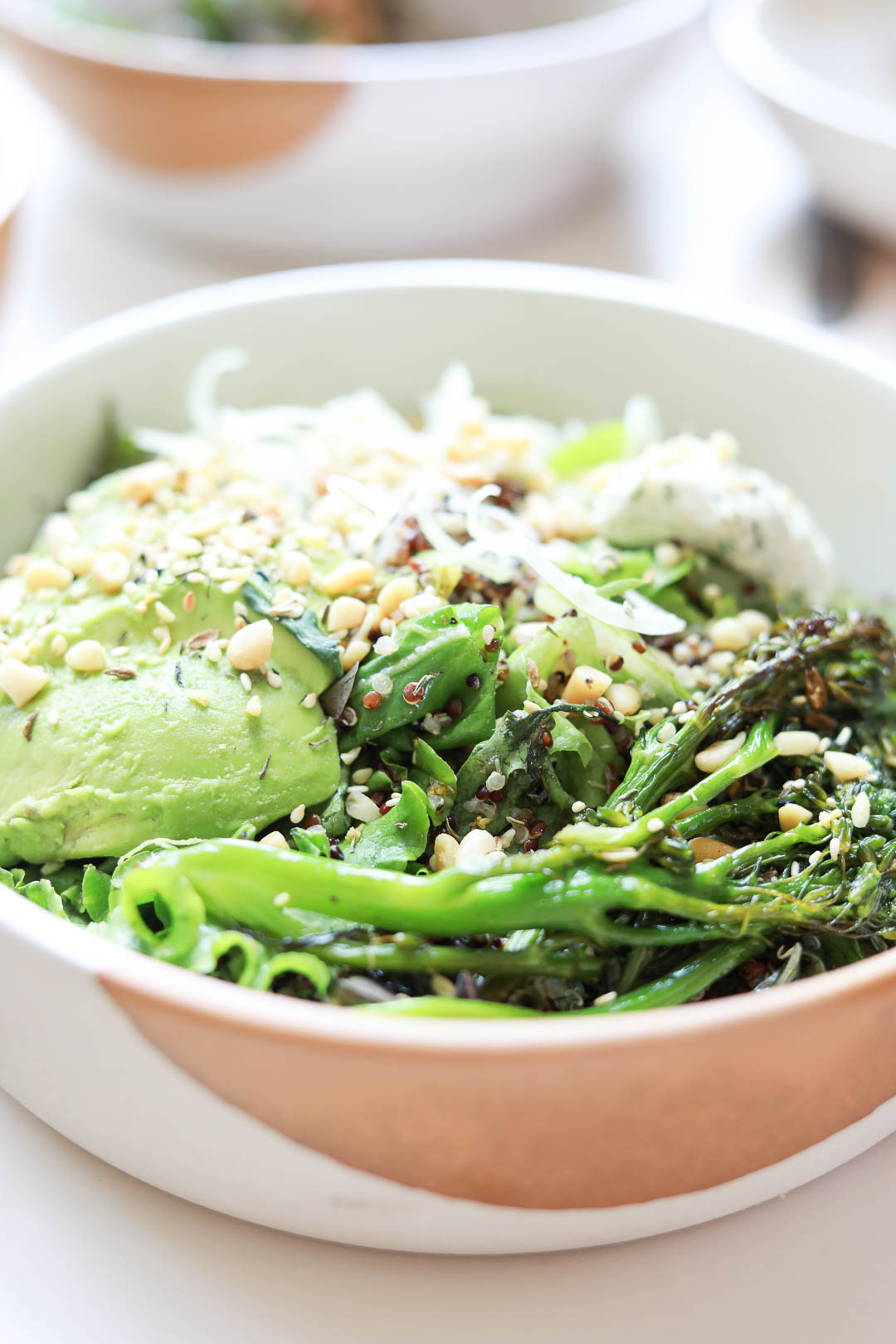 Photos courtesy of Vicheka Im