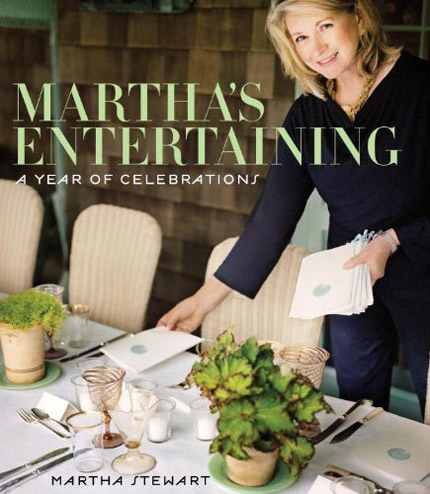 We've relied on her for years for her expertise in so many things that have enhanced our everyday living.  We've especially sought her advice to throw that special party or  to create our own holiday decorations. Luckily for all of us Houstonians, Martha Stewart is coming to town and bringing along her most personal book yet, her newly published, Martha's Entertaining A Year of Celebrations.
This new book, a treat for those of us who remember her first entertaining book, published in 1982, returns to the topic that launched her empire as a focus on one of Martha Stewart's most obvious callings…ENTERTAINING. Her book features four seasons of parties and a diverse collection of all-new recipes, rich photography and inspiration for us all. All holidays are covered from a children's brunch and hunt on Easter Sunday to an elegant Thanksgiving dinner.  Her book also captures menus and recipes for all of the holidays, picnics, brunches, afternoon tea, etc.  Each is accompanied by beautiful photos, helpful tips, and an assortment of Stewart's favorite table settings, creative ideas, and personal anecdotes that give us an inspirational look into Martha's beautiful world.  Her book will even allow us a more intimate view into how she lives her daily life, as we are given a sneak peak into the different rooms and gardens of her homes.  I have experienced a quick browse through this awesome collectible and encourage all of you, either to add to your Martha collection for yourself or as a great holiday gift for others that share your love of entertaining at home.  This newest book, priced at $75,  must be seen to be appreciated.
The annual Theta Charity Antiques Show is so proud to welcome this Emmy Award winning TV Host, best selling author and entertaining expert extraordinaire to this year's show lineup. Martha Stewart will be appearing live to share first hand with the show's attendees, the creative principles and practical ideas that have made this American icon our most trusted guide to stylish living. She will be appearing at 10:30 a.m. on Saturday November 19th at George R. Brown and remain for a book signing of this glamorous new book.

The 59th Annual Theta Charity Antiques Show, which is located at the George R. Brown Convention Center from November 17 to November 20, whose theme is "Our Tribute To Texas," will feature other exciting events in addition to Martha Stewart.  These events include a Gala Preview Party, a forum speaker, a seated luncheon, and an Antiques 101 section for new collectors.  There will also be an important collection of art from the Texas Governor's mansion, which hasn't been able to participate since the fire in 2008.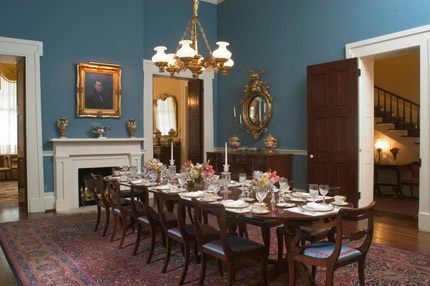 Definitely plan ahead because this is an event you don't want to miss, especially if you're anything like me and love and appreciate viewing a great antique piece and can hear Martha as a plus.  To learn more about The 59th Annual Theta Charity Antiques Show and Martha Stewart's trip to Houston, visit: http://www.thetaantiquesshow.com.