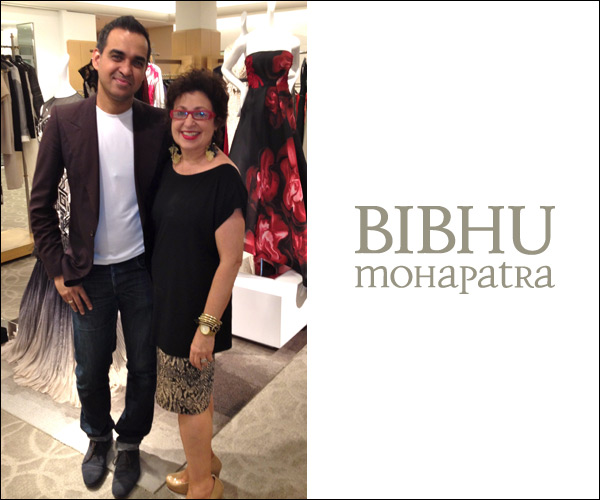 Bibhu Mohapatra may not be a household name yet to many, but this veteran of nine years with J. Mendel is quickly becoming one of Fashion's Rising Stars.  A native of India, he studied at F.I.T., interned for Halston and went on to be head designer and creative director for J. Mendel before launching his own collection three years ago in February 2009.  He has been the recipient of many awards since he has branched out on his own and is a member of C.F.D.A., the prestigious Council of Fashion Designers of America.
He was in town for Neiman Marcus showing his Fall collection of glamorous gowns and furs.  Some of the most impressive pieces were the large spaced florals, which were actually described to me by Bibhu as a process where fabrics were crumpled to resemble a flower, photoed and produced into luscious photo fabrics for exquisite gowns and cocktail dresses (see red & white dress below). This up and coming designer is also currently completing a collection for the NYC Opera, Aida.
Below is a sampling of some of my favorites from this charming and very talented new designer to hit the fashion scene.