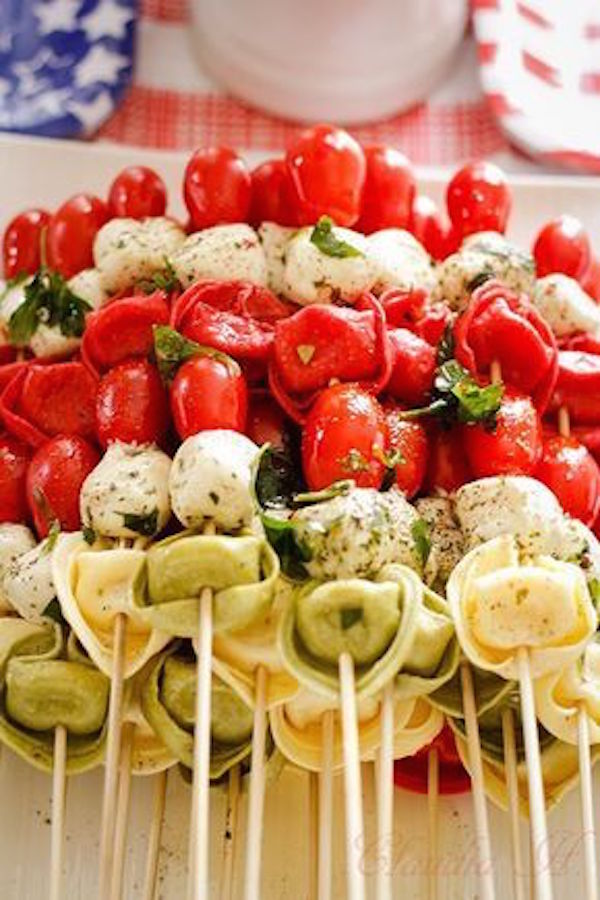 Tortellini Kabob – This recipe screams 4th of July with the amazing color combination!  With only three ingredients this recipe could not be be easier and looks like you worked all day pulling it together.
This collection of recipes will help inspire you to entertain for the 4th of July!  Just click on the titles or the images for the full recipes!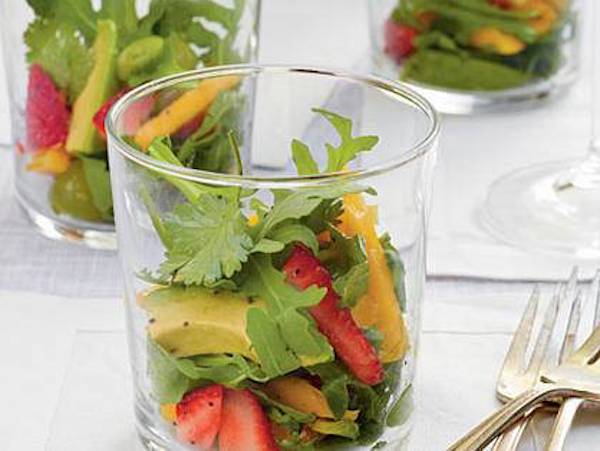 My Recipes//Photo: Jennifer Davick; Styling: Buffy Hargett
Not your typical fruit salad, this mixes a combination of arugula, fruit, avocados and cilantro.  Sounds weird but it is delicious! And the dressing is unique and easy.  Just a blend of poppy seed dressing and fresh ginger.  You can serve this as individual servings or in a big bowl for a group.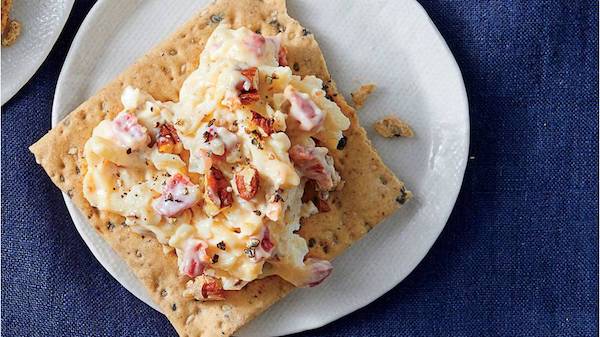 Southern Living//Photo: Jennifer Causey; Prop Styling: Christine Keely; Food Styling: Torie Cox
This recipe takes pimento cheese up to an elegant entertaining option!  Be sure to hand shred the cheese for best results and serve on your favorite cracker or toasted baguette.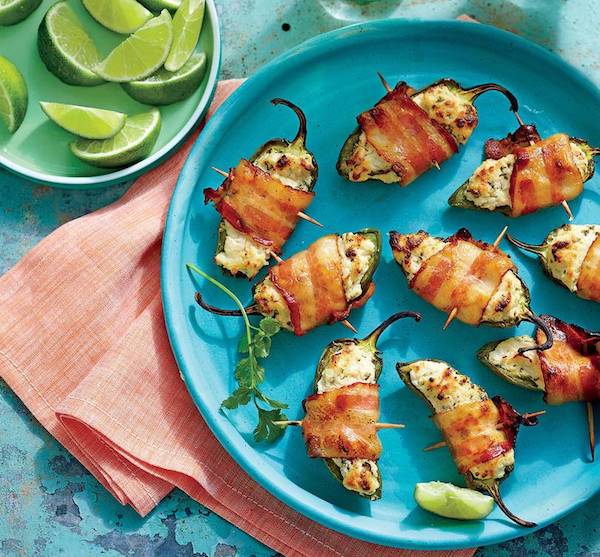 Southern Living//Photo: Hector M. Sanchez Styling: Caroline M. Cunningham
Perfect for a barbecue or Mexican fiesta the chicken in these poppers adds a twist and makes for a heartier appetizer.  A tip for picking mild jalapeños: look for peppers with no lines or striations.  The more white lines or "stretch marks" the hotter the pepper will be.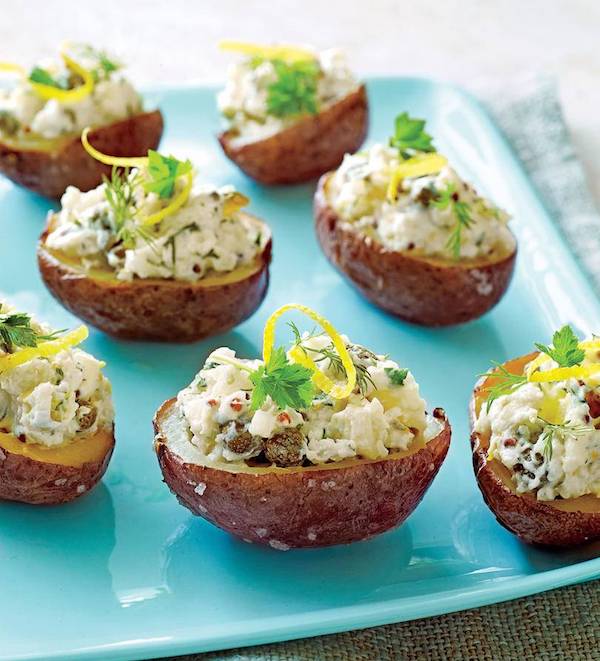 Southern Living//Photo: Hector Sanchez Styling: Caroline M. Cunningham
We have all had deviled eggs at a family picnic but deviled potatoes?? What an interesting spin on a classic and the surprise ingredient is capers that add a punch of sour and salt.  Yum!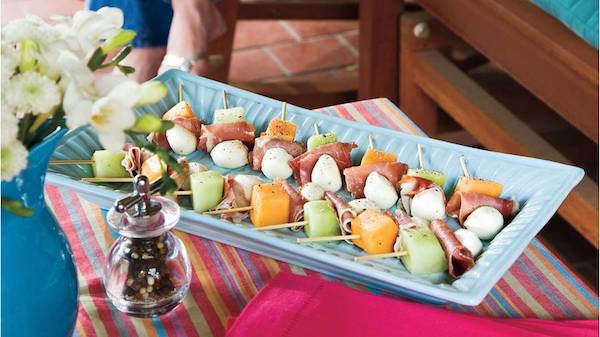 Southern Living//Photo: Jennifer Davick; Styling: Lisa Powell Bailey
Like our first recipe this is all about assembly and no cooking.  Cantaloupe (peaches also work great here), prosciutto and mozzarella are a home run combination.  You could also dress the fruit and cheese with this simple vinegrette and then skewer with the prosciutto. Mix 1/4 cup olive oil, 1 tablespoon white wine vinegar, 2 tablespoons agave nectar, then salt and pepper to taste.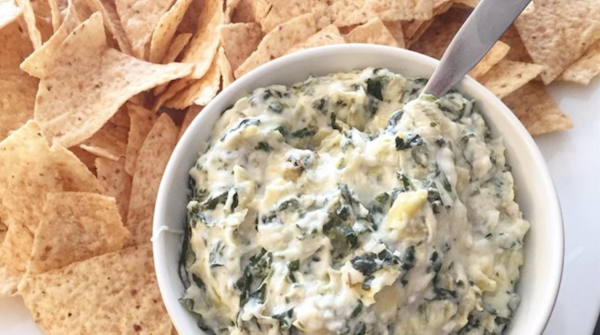 All Recipes//Recipe by: TIFFANY BRENNAN
This popular appetizer shows up at many parties and I am sure you have a tried it a million times.  However THIS is the best recipe!  I take this to girls weekend, bunco and cocktail parties and I always come home with an empty dish.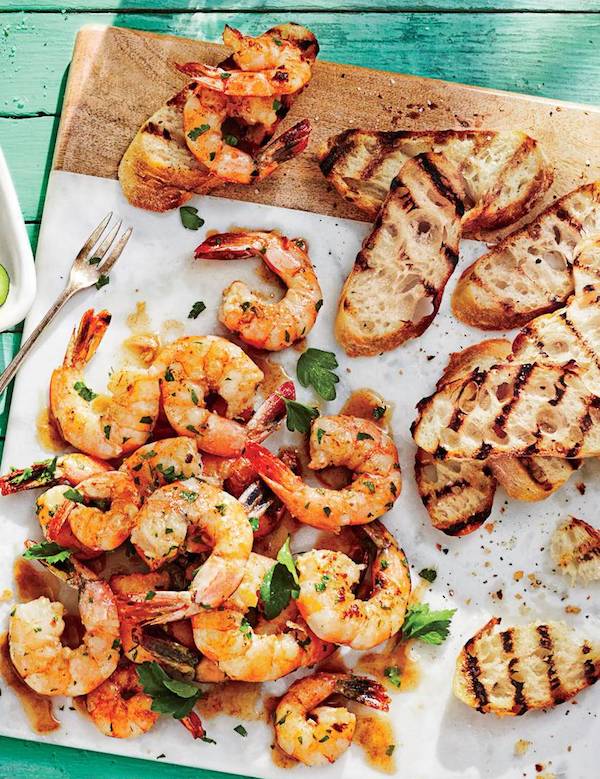 Southern Living//Photo: Iain Bagwell; Styling: Caroline M. Cunningham
Shrimp, wine, butter, garlic…umm yes please!  The best part is sopping up the  extra sauce with a delicious crusty bread. Might want to make a double batch of this one!
Feature image courtesy of Recipe by Real Women and Homes