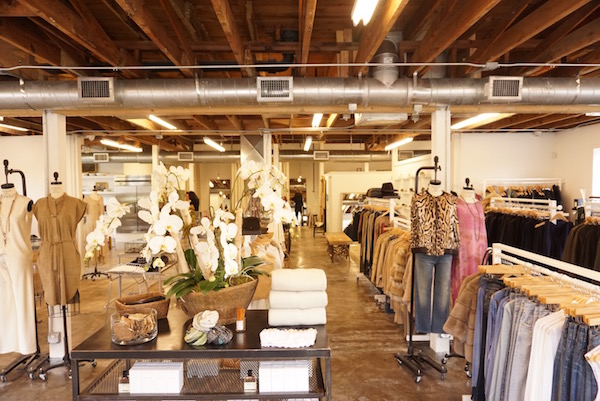 Just a few steps from the MRG office sits a new little space in the city that makes you feel like you're a million miles away. It's Julie here, and Roz and I are so excited to have such a hip boutique that we love so close by.  As soon as I stepped into the brand new Abejas Boutique, located at 2517 South Blvd., I immediately fell in love. This is our second visit to Abejas as Roz  chatted with owner Christina Mitchellweeks before the move, where she gave us a sneak peek verbally of what was to come…..this unique concept was everything she said and more.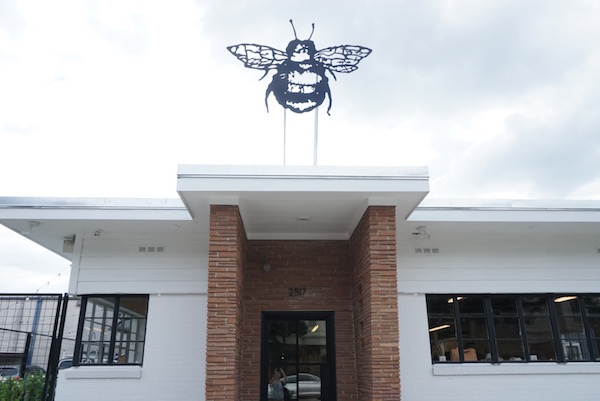 You'll find yourself upon racks and racks of gorgeous clothing, among a modern-elegant-chic vibe, all inside a midcentury modern building. It's not that I didn't love the previous Abejas store, but this one is just an incredible cozy, bright spot filled with not only the most stylish clothing, accessories, and shoes (I went crazy over their shoe wall, by the way!), but also a kitchen that the Abejas team invites you to sit down in, hang out, have a drink and a snack while browsing. As well, what might be one of the more unique additions to the new Abejas digs, which offers their customers a little place to crash, relax and even enjoy some tasty items or have a drink, would have to be their chicken coop out back, installed by The Garden Hen. Pearl, Ruby, and Opal (the 3 little chickens) hang out all day and night outside, waddling in and out of their little house (aka their coop), and bonus: depending on the day, you might walk out of the store with a fresh egg that you can whip up for breakfast the next morning. Yes, really!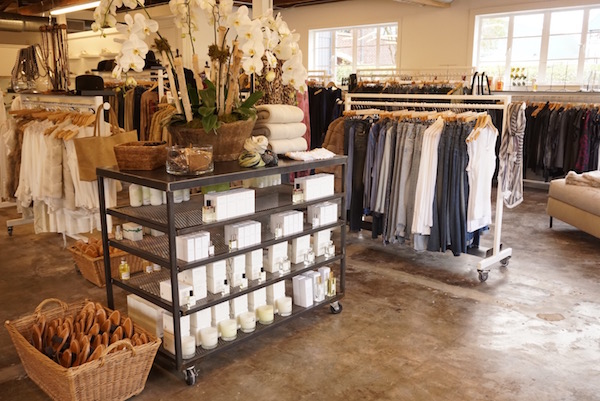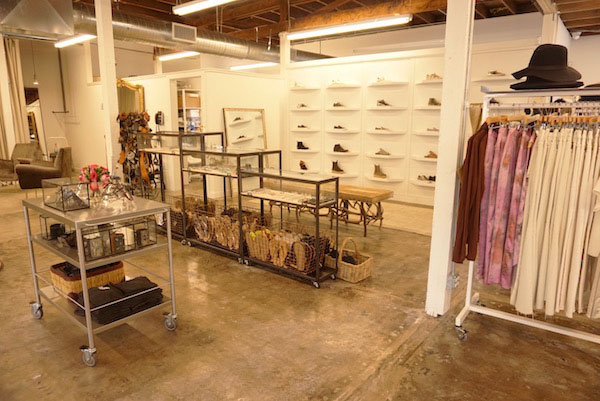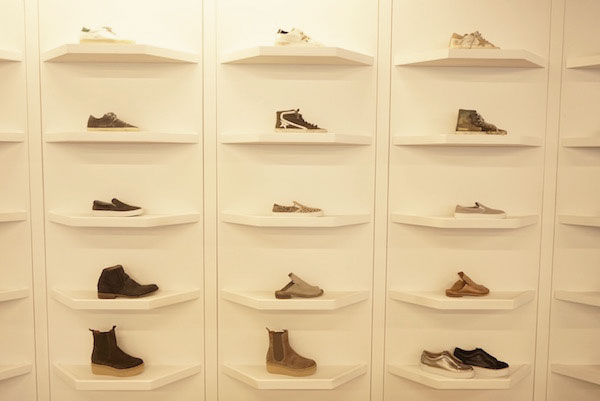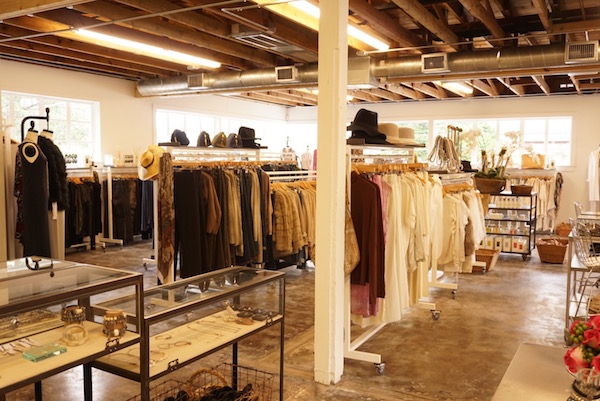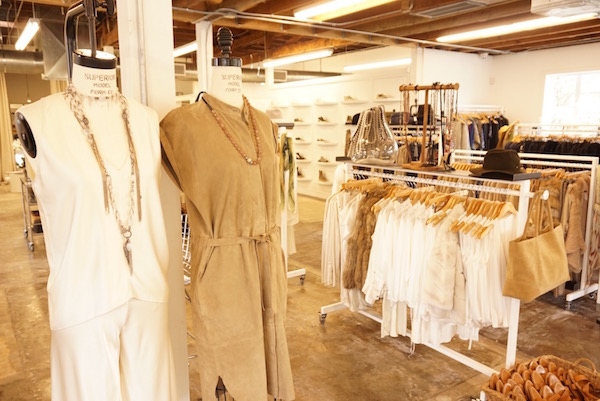 From Golden Goose to Jerome Dreyfuss to Mother Denim, Raquel Allegra, Ulla Johnson, and Tom Ford (and many, many more), Abejas is one of our favorite stores, filled with some of the best brands and designers around. We're absolutely thrilled to welcome our new neighbors to the street. We can't wait to come hang out more…get that vino ready!