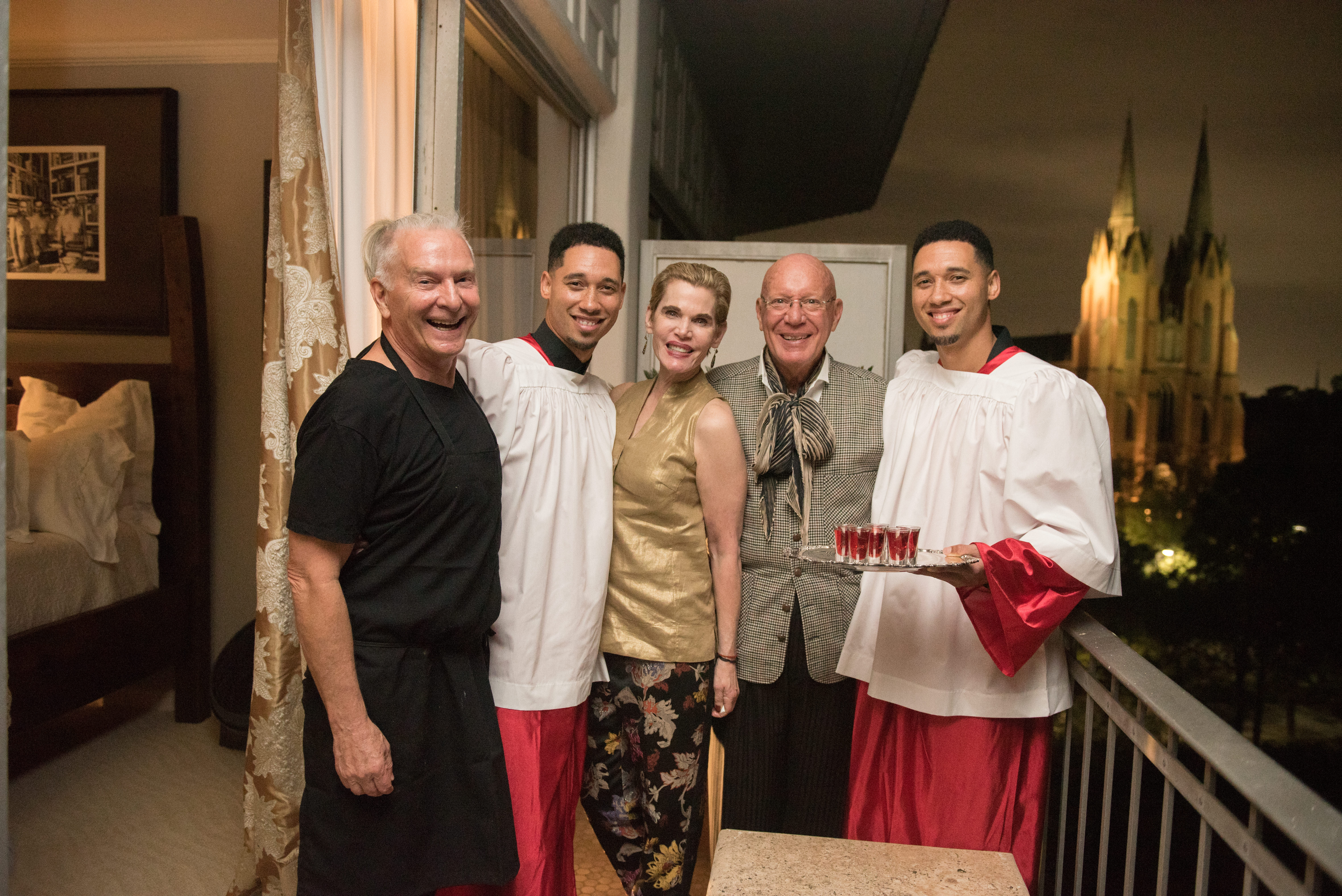 Playing off the theme of the new novel, which opens with murder of evil archbishop, Amen's party featured twin models dressed as altar boy serving guests shots of a special cocktail……above, Dennis Starks, Alison Baumann, Kelly Amen and altar boys.
Many of us have had those rare positive moments where we are re-acquainted with someone that we haven't seen for years (or decades!). For me I recently had one of those special moments, first when I opened the Sunday Chronicle and saw a story on former Houstonian, Alison Robertson Baumann who was coming to town to promote her newest mystery novel, Nick Noelle Thicker Than Blood (https://www.amazon.com/Nick-Noelle-Thicker-Than-Blood/dp/0999691643). It was a great surprise to see Alison in print as she has been someone that I knew well from my days of living in NYC a few decades ago where we had a close mutual friend.  I have tried to keep up but lost touch. To make it an even brighter moment, was to receive an invite from Kelly Amen and Clifford Pugh for a celebration of Alison's home visit and book tour with a party in Amin's fabulous new Woodway apartment. I was thrilled to attend and what a fun night it was!
Alison Baumann is the youngest granddaughter of legendary oilman and philanthropist, Hugh Roy Cullen. She lives now in California but visits Houston several times a year.  The visit here was primarily for a book signing at Murder by the Book (https://www.murderbooks.com) where she was introduced by longtime friend, Harris County district attorney Kim Ogg.
Alison's first novel, Under a Cloud of Rain was set in River Oaks with a series of socialite murders. For this newest, her second book, the setting is in New Orleans where fictional Houston detective, Nick Noelle, star of the first mystery, is also featured. Following will be one more book in this mystery trilogy.
Below are some of the fun pics from Kelly Amen's party which played off of the theme of the new novel, which opens with the murder of an evil archbishop by a crusading cannibal serial killer……….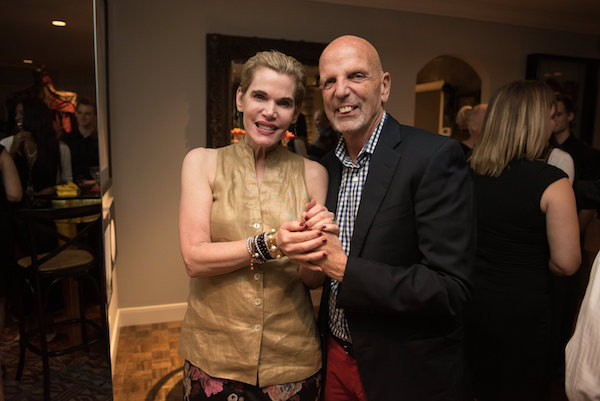 Alison Bauman, Clifford Pugh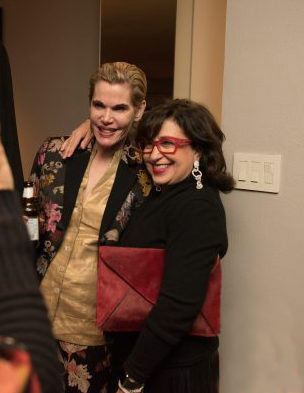 The perfect ending to an evening of recalling fond memories…..Alison Robertson Baumann        and Roz Pactor!