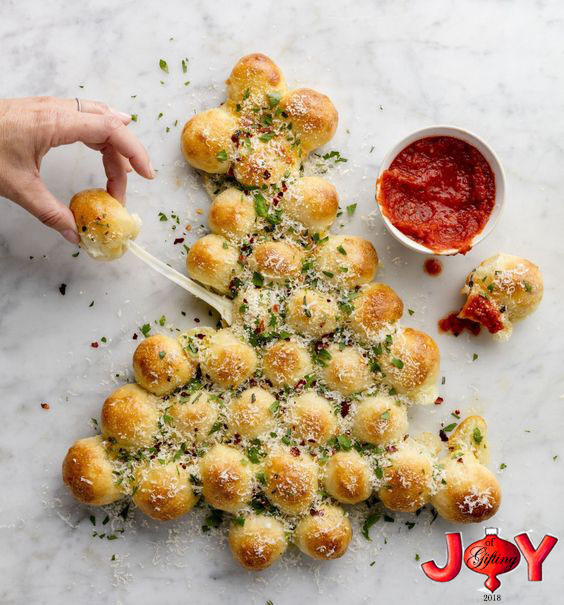 Santa has his milk and cookies and the reindeer have their carrots. Now it's time for the foodies in your life to get their tasty treats and appetite-inducing accessories!
Sure, we all love food. BUT we also all know those in our lives who take their passion for provisions to a whole other level! Foodies know their way around a kitchen…or at least ordering from someone else's, so it can be a little tricky to buy them gifts in the grub-realm. But don't worry, MRG has you covered, big time!
For the at-home cuisine connoisseurs, we promise they can never have enough kitchen goodies to surround themselves with. Whether they are a master at the BBQ and know their way around the grill like no one else, or they bake pastries and cakes worthy of a Paris patisserie…they are sure to love these items that have proven to be this year hottest foodie finds!
And for those in your life who love the food, but not the fuss…scroll to the bottom for our absolute favorite already prepared and packaged goodies that make the best gifts!
See the perfect gift that they just couldn't live without? Just click on the item's name in red to be taken to the retailer's page to purchase! 
---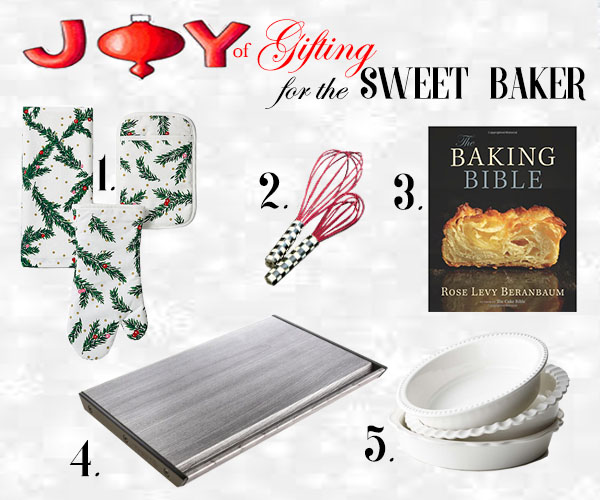 1. Kate Spade Pine Needles Kitchen Set – Help them keep their cool this holiday season with this adorable kitchen mitt and matching towel set!
2. MacKenzie Childs Courtly Check Red Whisk – What's black, white, and red all over? The answer is this whisk, in the fan-favorite print, which will add pizazz to absolutely any kitchen!
3. Rose Levy Beranbaum The Baking Bible Cookbook – The latest and most comprehensive baking book yet from best-selling author and "diva of desserts" Rose Levy Beranbaum!
4. ThawThat! Thawing Board – All the rage in the food trend universe right now- this self-thawing technology is perfect for softening butter and more at the drop of a hat! (available locally at Kuhl-Linscomb)
5. William Sonoma Ceramic Pie Dish Set – They deserve bakeware that looks just as good as their pies taste, and that is just what this dish set achieves!
---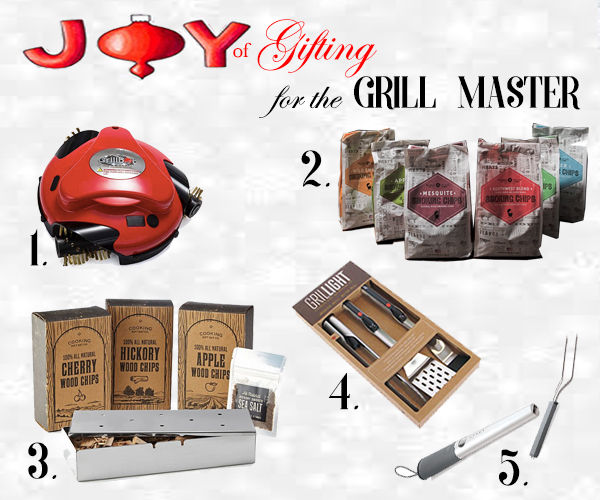 1. Grillbot Robotic BBQ Grill Cleaner – Barbeque is good, but oh-so messy! Make their cleanup worlds easier with this small-but-mighty grill cleaning robot!
2. Manready Mercantile Wildwood Grilling Smoking Chips – All-natural and made in the USA, every griller in your life will absolutely love these one-of-a-kind smoking chips!(available locally in-store at Manready Mercantile)
3. Cooking Gift Set Co. Grill Smoker Gift Set –  Give their grill spread that smoky flavor everyone loves, and they can even mix the flavors to make their creation their own!
4. GRILLIGHT Smart Grill Tool Set – They think about grilling night and day, and now they can do their best barbeque-ing no matter the time of day with this light-equipped grill tools!
5. Brookstone Chef's Fork Pro – They know how to grill to perfection already, but this thermometer will help them even more to ensure the perfect cooking temperature!
---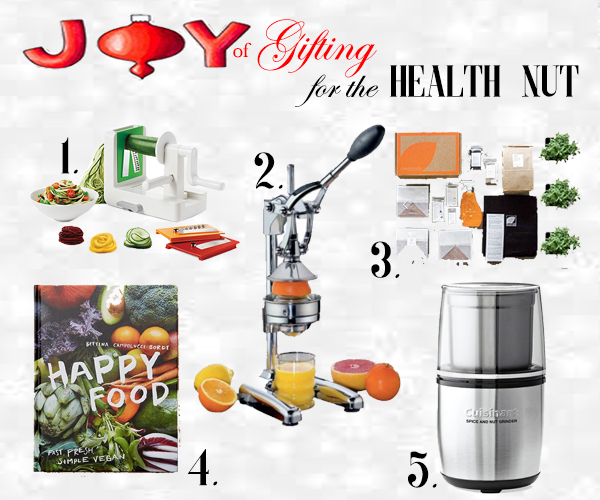 1. OXO Good Grips Tabletop Spiralizer – A classic with a twist…literally! This spiralizer adds a new spin to any old veggie!
2. Vollum Commercial Citrus Juicer – Stainless – There are few things better than a glass of fresh-squeezed juice in the morning, and now they can have it EVERY morning with his amazing juicer!(available locally at Kuhl-Linscomb)
3. Gardenuity Salad Mix Garden Set – A full-sized garden is no longer needed to grow their own produce for the perfect salad with this totally-shippable and sustainable Garden Set!
4. Bettina Campolucci Bordi Happy Food Cook Book – This book is full of easy and delicious plant-based recipes that literally anyone can incorporate into even the busiest of lives! (available locally at Kuhl-Linscomb)
5. Cuisinart Spice & Nut Grinder – Creating the freshest flavor and most tantalizing aromas, this automatic grinder lets them grind their ingredients right before using them!
---
And for the food lover in your life that cherishes the tasty treat more without the labor of love…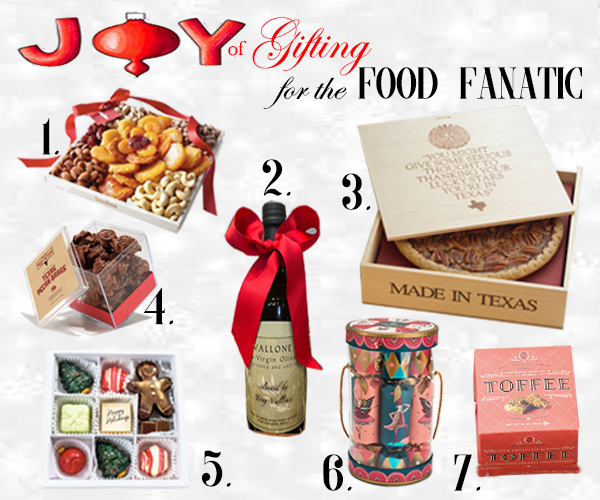 For even more The Joy of Gifting gift guidance, check out our other gift guides from this season:
The Joy of Gifting…for the Hostess
The Joy of Gifting…for the Traveler
The Joy of Gifting…for Their Hobbies
The Joy of Gifting…for the Beauty Obsessed
The Joy of Gifting…for the Kids
Feature image courtesy of delish.com