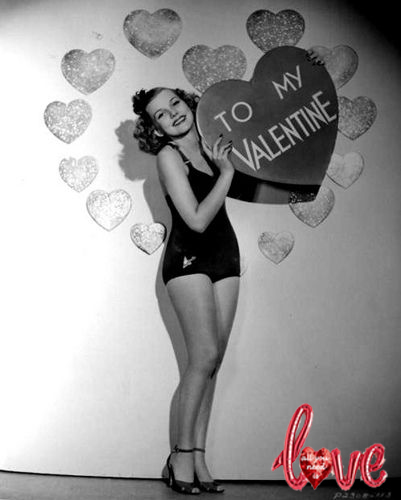 The holiday of love is quickly approaching, so you need the perfect gift for the perfect one in your life! Our Valentine's Gift Guide has you covered!
Love is in the air….and now it's time to add some to your shopping carts! With February 14th just around the corner we are in crunch time for the ideal token of love to give the special person in our life. Whether big or small, there are a million ways to say I love you!
Each item we have picked out is available to purchase right here in Houston! For all you online shoppers, don't worry we have them linked as well- just click the item name in red, and you will be swept off your feet and taken straight to the retailers website!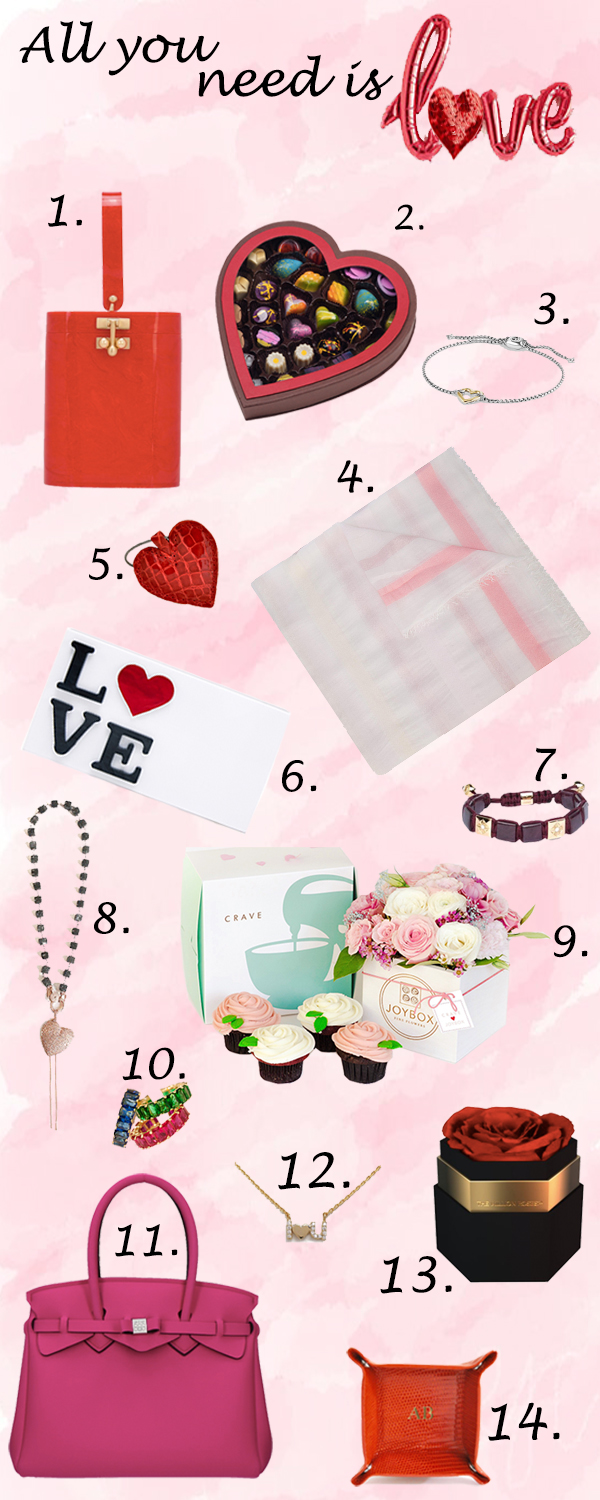 1. Tootsies Edie Parker Oval Bag // 2. Cacao & Cardamom Artisan Heart Box // 3. Neiman Marcus David Yurman 14k Gold Valentine Hearts Station Bracelet   // 4. Tootsies Faliero Sarti Giary Multi Stripe Scarf // 5. Alexandra Knight Red Glaze Alligator Heart Keychain //  // 6. Alchemia Love Clutch // 7. Abejas Oxblood Shamballa Bracelet // 8. Abejas  Nan Fusco Authentic Einstein Paver Beads Tilted Rose Gold Pave Heart Necklace //  // 9. CRAVE + JoyBox Valentine's Exclusive  // 10. À bientôt Clementine Ring // 11. Cotton Club Save My Bag Handbag // 12. Alchemia I Heart You Necklace // 13. Saks Fifth Avenue  The Million Roses One In A Million Rose in Black Hexagon Box // 14. Alexandra Knight Mini Valet Tray with Embossing
---
Still looking for the perfect place to celebrate Valentine's? We've got you covered, just follow the link below!
All You Need is Love…And The Perfect Spot to Spoil your Sweetheart!
Feature Image courtesy of Pinterest