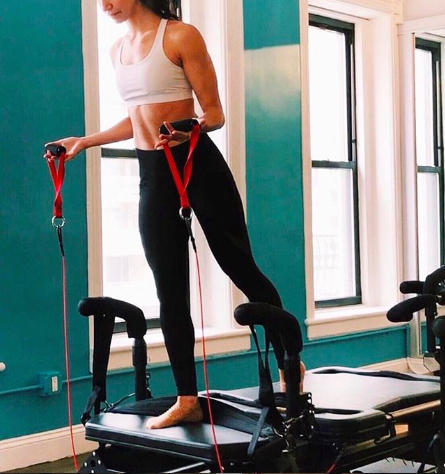 There is a new fitness trend in town, so get ready to get loose! Stretch Studios are already making a big name for themselves in 2019 as THE best workout sidekick!
Since our days in gym class, we have been told the importance of stretching. Pre-workout, post-workout and anytime you need a little loosening up. With so many of our lives being spent in front of a computer, or hunched over our phones, we are putting our bodies through a lot on a daily basis. But no worries..stretch studios have a way to fix that!
Stretching does wonders for the body- increasing blood flow, maintaining mobility and keeping your flexibility. And let's be real, it is much more relaxing than cardio! These stretch studios are equipped with professional stretch trainers and world-class equipment to get you feeling loose in no time!
You may ask "why not just stretch at home alone and for free?"
Stretch studios have the answer. Each session includes use of bands for more lengthening stretches and the help of a trainer to move your limbs in ways you may not be able to achieve alone. By combining the feel of a gym with the serenity of a spa, it really is a thing you have to try out to understand!
Whether you are looking just to get your body back to normal or recover from your daily workout routine, there are stretch services for everyone. Stretch studios are all about personalization, so your stretching services will be tailored to your lifestyle! You will be amazed with just how many ways you can stretch your body and just how much better you will feel!
"Stretching is an often over-looked but critical part of performance and recovery for athletes, but also for general mobility, balance and movement for everyone."

-Tim Trost, owner of Stretchlab, triathelete.com
As the trend of 'self-care' keeps growing into 2019, you can expect to see stretch studios begin to pop up (or pop in to your favorite gym) everywhere! The services offered differ from one stretch studio to the next, so check out the list below for the studios in Houston and it's surrounding suburbs! Click on the location's name in red to head to their website and see what they're all about! 
REACH Stretch Studio – Katy, Sugar Land, Memorial, Woodlands, Rice Village (coming soon!)
STRETCH Studio – Montrose
Feature Image courtesy of @sltnyc