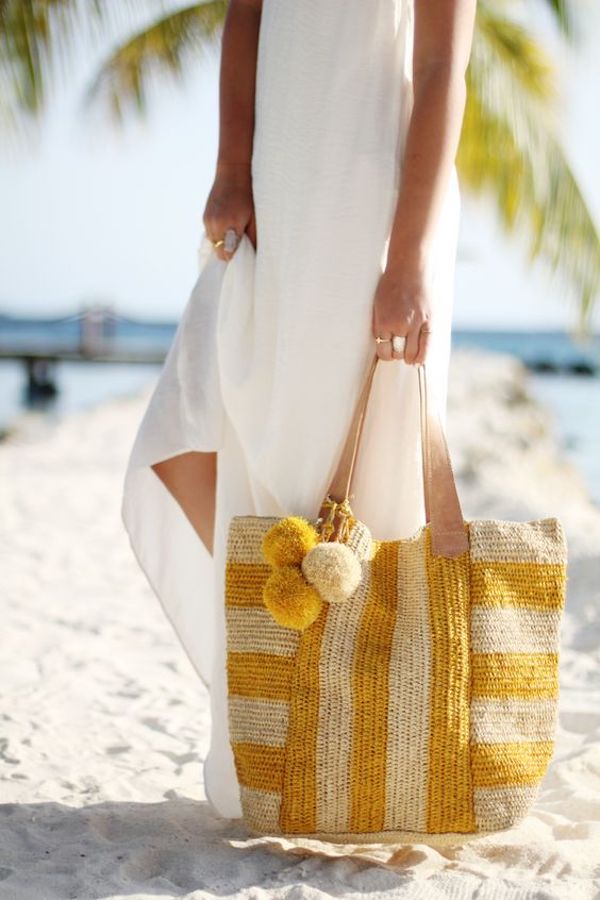 Beach days are the best days. Don't you agree?
Julie here today, and a long day spent at the beach is certainly one of my favorite pastimes. And if you're going to spend hours in the sun on the sand you definitely want to be prepared. You want to make sure your beach bag is packed with all the essentials.
What to Pack in Your Beach Bag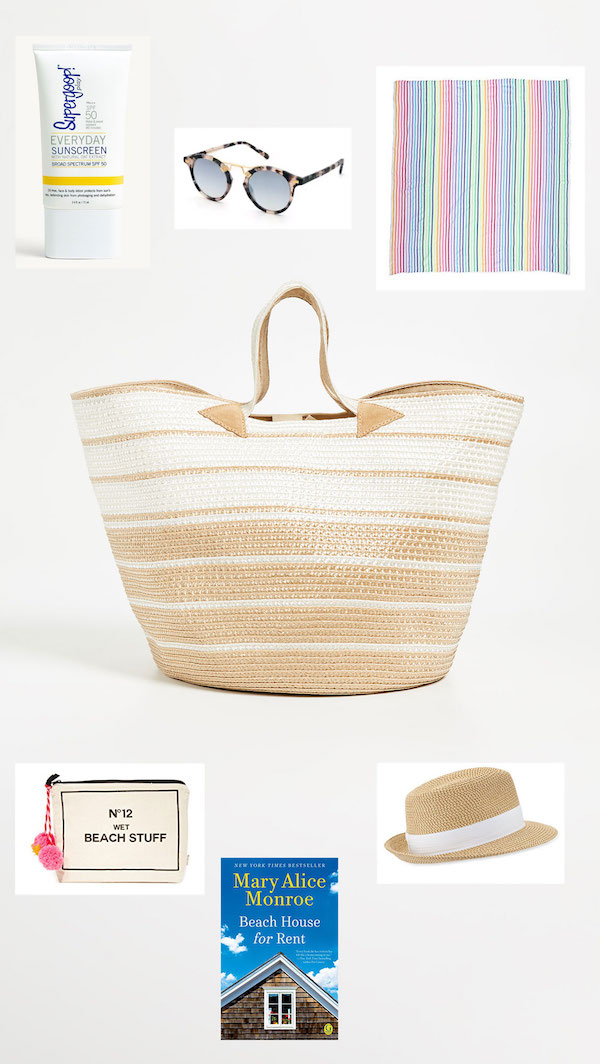 Sunscreen – First and foremost, safety! Do not forget sunscreen, folks. I always have a body sunscreen, face sunscreen, and lip balm with SPF on hand. It might sound like a little much, but I like having a specific one for my face to prevent breakouts, and lips can get very chapped from a day in the sun!
Sunglasses – You're likely already wearing your sunglasses when you get to the beach, but if not, make sure you pack a pair. You want to protect your eyes and, of course, look stylish.
Beach Blanket – You never know when or if you'll need a beach blanket, so it's always good to bring one. Whether you lay on it, use it as a towel, or to wrap yourself in if it gets chilly, it's a versatile item to bring with!
Smaller Bag / Cosmetics Bag – I always like to have a smaller bag / pouch within my beach bag for the smaller items (i.e. lip balm, hand sanitizer, headphones, etc) so they're easy to access, and if you end up changing out of a wet bathing suit, you have the option of putting it in the smaller bag, as well.
Book – Of course you need a beach read for the beach! It doesn't necessarily have to be a "beach read," but I, personally, enjoy light hearted reads during the summer.
Hat – Whether to protect your face or to throw on over beach hair, a hat is of utmost importance!
Shop the beach bag pictured above, here!
What do you always carry in your beach bag? Let us know in the comments below!