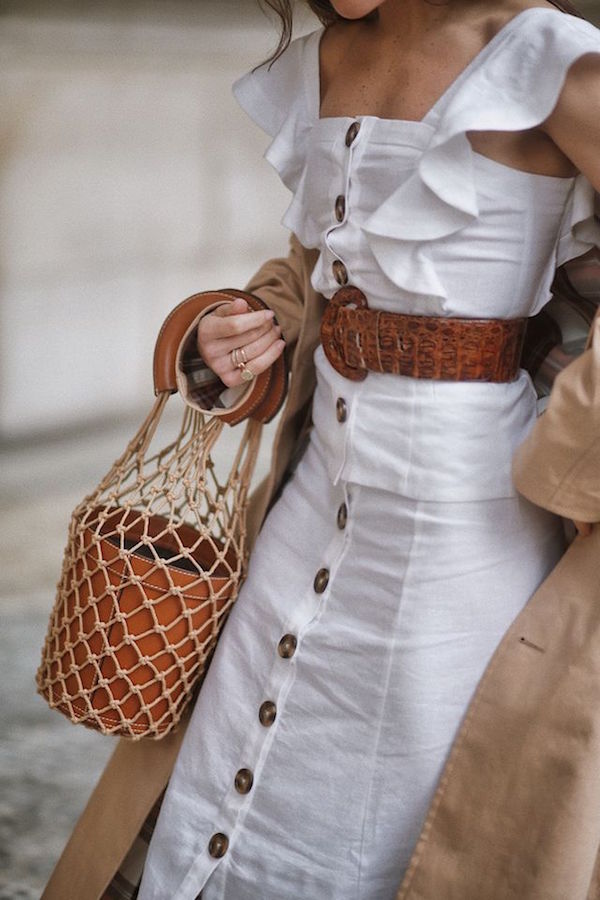 A practical fashion necessity, which we often taken for granted, is making its way to fame this Summer. It seems like everywhere we turn there is another outfit with buttons as the main star. It is about time this humble fastener gets some time to shine in new and creative ways and we are here to help guide you through this chic new trend!
The Dress
Left completely buttoned for a classic, feminine look or unbutton a few on the top or bottom for a sultry summer look. Either way, these bold buttons add an extra umph that every woman deserves in their wardrobe!

The Top
Not ready to fully commit to the button craze? Start out with a small-button top paired with a simple skirt. Or jump right in with statement buttons  in oversized and exaggerated designs. Any way you want it, they've got it!

The Bottom
Buttons on pants is nothing new, but when re-imagined in current silhouettes and blown up in scale to add dramatic flare its anything but old news! From flowy skirts to structured pants, you really can't go wrong any way!

The Jumpsuit
Nothing screams breezy summer vibes like a sleeveless jumpsuit, but breezy doesn't have to be boring! These button details go a long way with elevating the comfy look to a trendy one we love!

Feature Image courtesy of BlogLovin