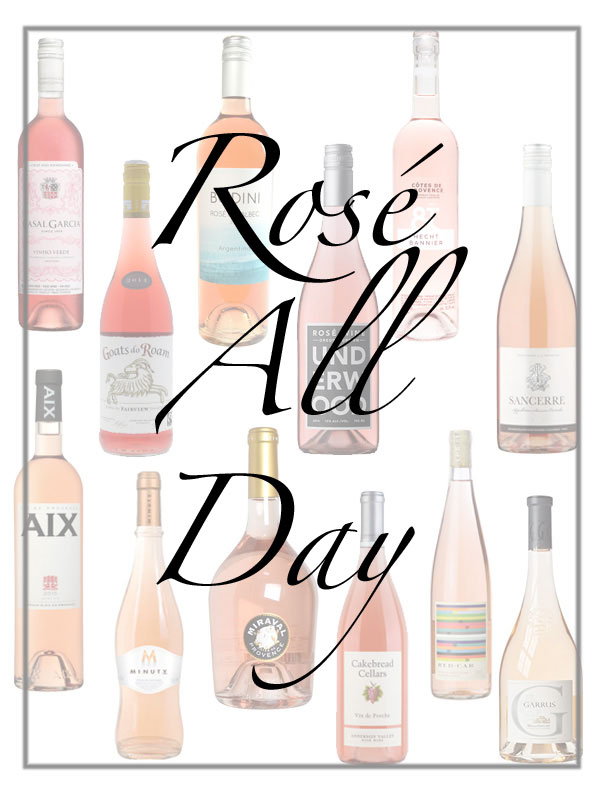 One of my very favorite things about summer is spending time in or around a body of water while sipping on "summer water" (i.e. rosé). There's truly nothing more relaxing in my mind. And it's not that I don't like rosé at other times of the year, but I prefer it when the temperatures rise and the sun is shining. Julie here today to talk to you about my current drink of choice, rosé.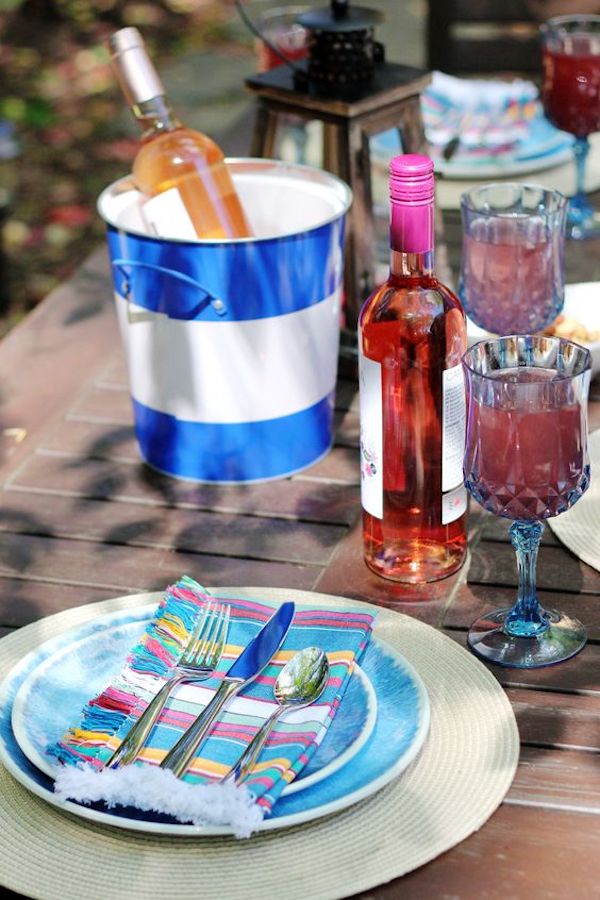 By definition, rosé is a light pink table wine made from red grapes by removing the skins after fermentation has begun. The reason this form of wine takes on such a pretty pink hue is because of the lack of skin on the grapes used, where as red wine is a deep red color because the skin is kept on those grapes.
Rosé is definitely a fan favorite, especially this time of year, and it's really the perfect complement to a dinner al fresco, a day at the beach, an evening on the lake, or a summer pool party and backyard BBQ. And for us Houstonians, the warm days aren't going anywhere anytime soon, so it's most definitely time to pull out the rosé and enjoy it often this season.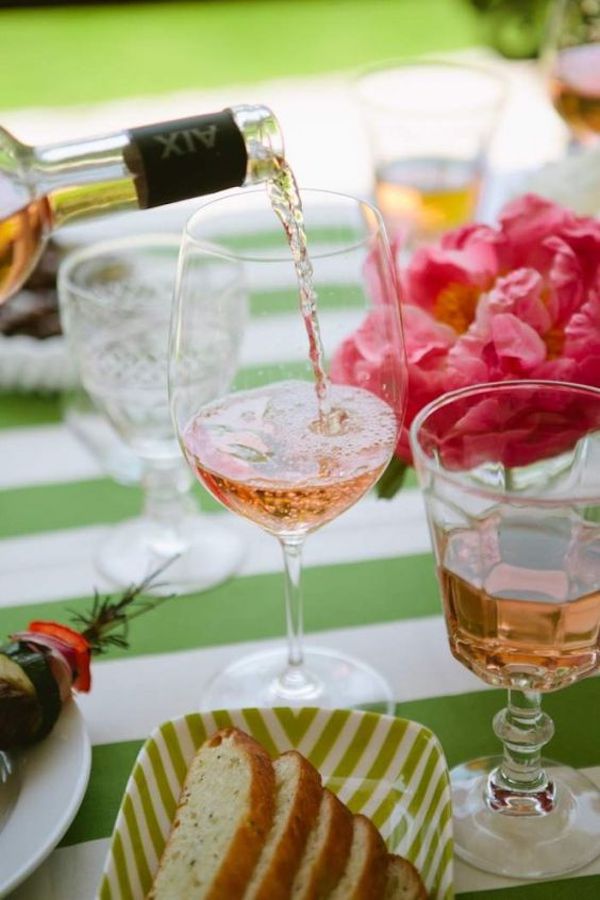 The thing is, just like with all other types of wine, there are so many to choose from. So many regions, so many wineries! It can be confusing and overwhelming to pick one. Below I've pulled together 12 of the best rosés out there, at all (approximate) price points. My personal favorites are Miraval and AIX. I hope this helps you when making your selection! Cheers to summer water!

from left to right:
Casal Garcia / Goats do Roam / Bodini / Underwood / Hecht & Bannier / Sancerre / AIX / Minuty / Miraval / Cakebread Cellars / Red Car / Garrus
Lifestyle photos borrowed from A Girl Named PJ and The Glitter Guide