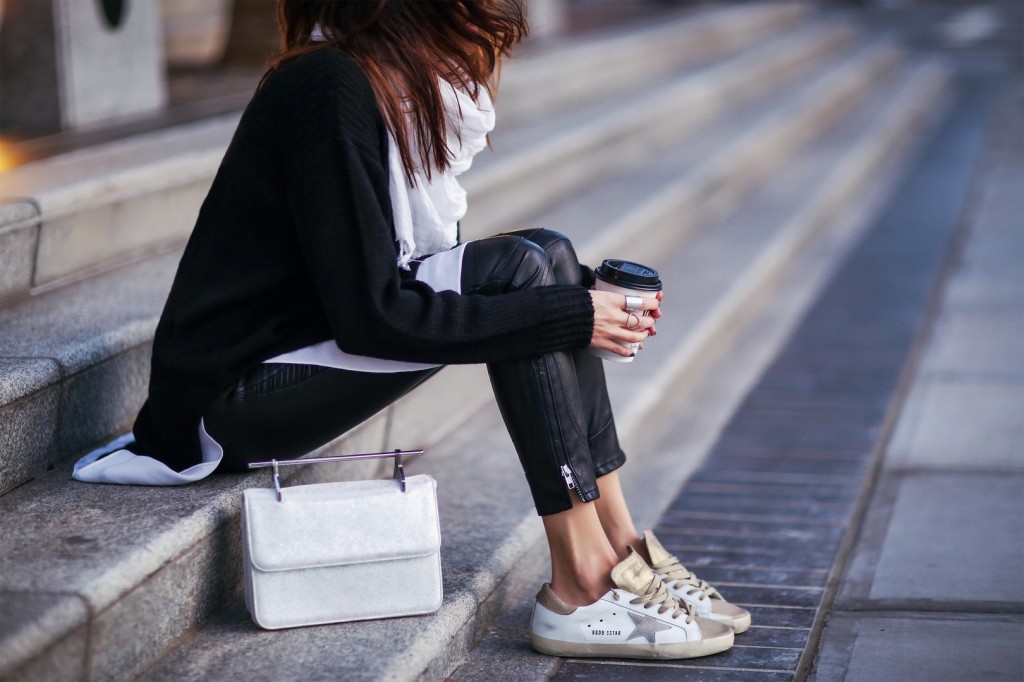 Golden Goose Deluxe Brand, Photo Courtesy of Mitchell Richards
Fall will be here before we know it, so MRG asked our intern, Bess Krasoff to do a little fashion research on the continued trend of how to wear/buy hip sneakers .  This is what she found…
Sneakers are a timeless wardrobe staple all year round, but high-end fashionable sneakers should definitely be an important addition to your closet this fall. Gucci, Isabel Marant, Fendi, Valentino, Marc Jacobs, and numerous other renowned designers have made sneakers a necessity this season. Yet while designers are creating beautiful and elaborate sneakers, brands such as: Adidas, Athletic Propulsion Lab, and Nike are also redesigning their sneakers for both fashion and practicality. So whether you are constantly looking for a shoe to work out and run errands in or want an efficient way to travel and look cute for dinner, the variety of trendy sneakers this season will do the trick. To learn more read and shop below!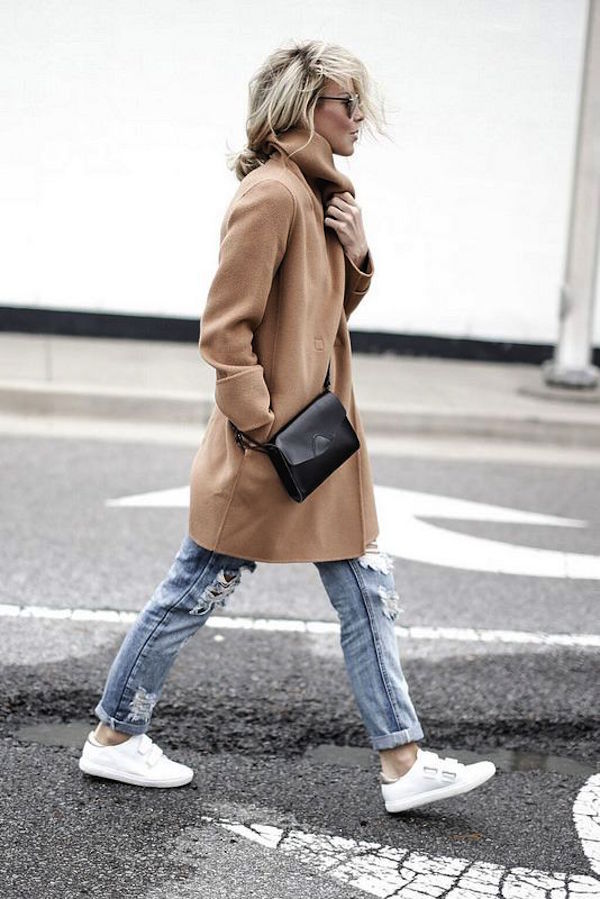 Newest velcro shoe trend, Photo Courtesy of Witchi Women
Velcro shoes have come back in style! We love Velcro shoes, as they are effortless to put on and take off. While it is easy to rock the crisp plain white style easily found online and in stores, you can shop brands below like Adidas by Raf Simons and Isabel Marant who take an intricate spin on the trend with bold colors, patterns, and designs.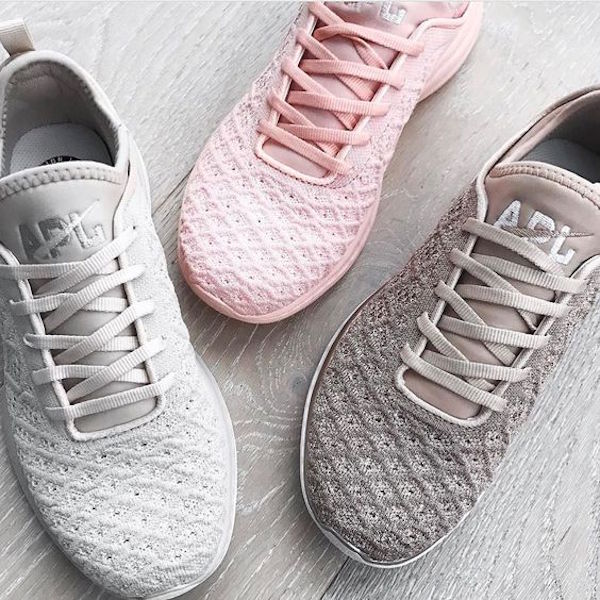 Athletic Propulsion Lab, Photo courtesy of instagram.com
While everyone wants to look cute for the gym nowadays, this seasons tennis shoes have made that natural. With hundreds of variations of colors and now more running support/practicality, it is easy to fall obsessed and want multiple of pairs of tennis shoes.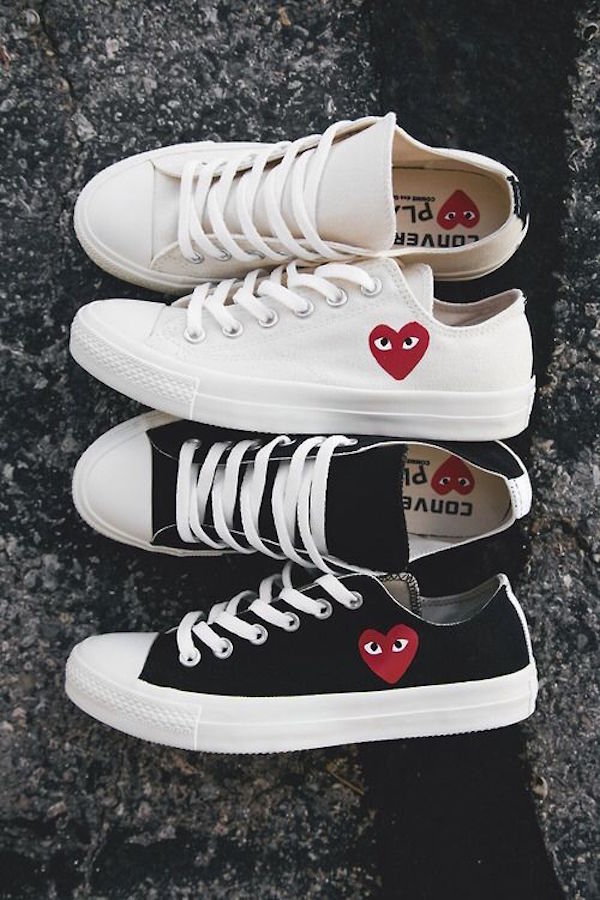 Comme de Garçons PLAY X Converse Chuck Taylor, Photo courtesy of amzn.to
The renowned high top and sneaker brand, Converse, has even created a line called Comme de Garçons PLAY X Converse Chuck Taylor. This brings the beauty and fascinating art of the Japanese label to a playful and fashion forward sneaker. Many brands are teaming up together for the same effect.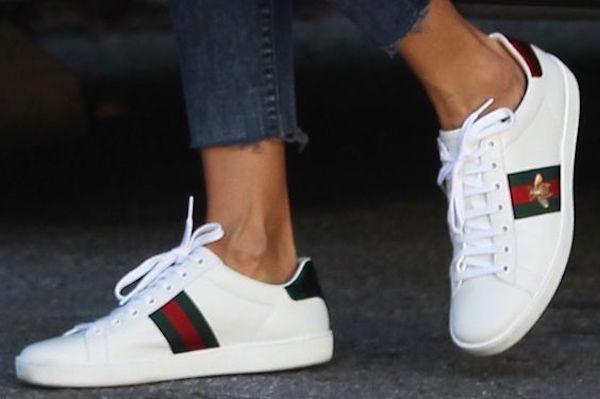 Gucci, Photo courtesy of Your Next Shoes
Click on the images below to shop the newest and coolest sneakers!