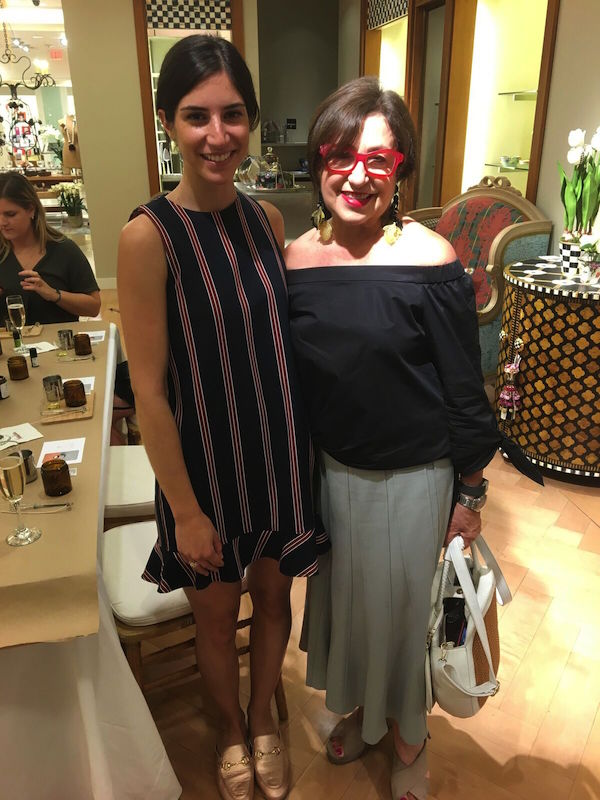 Neiman Marcus is wanting to take you shopping on a whole new level! Neiman Marcus has recently announced its newest concept, the 'Idea Factory', which will have its home in stores shortly. The Idea Factory will be a variety of products and concepts that celebrate one-of-a kind experiences and merchandise customization. We had so much fun getting to try all of these concepts, but my favorite by far was my time making candles with Maya Sriqui and her brand, Garden State Candles!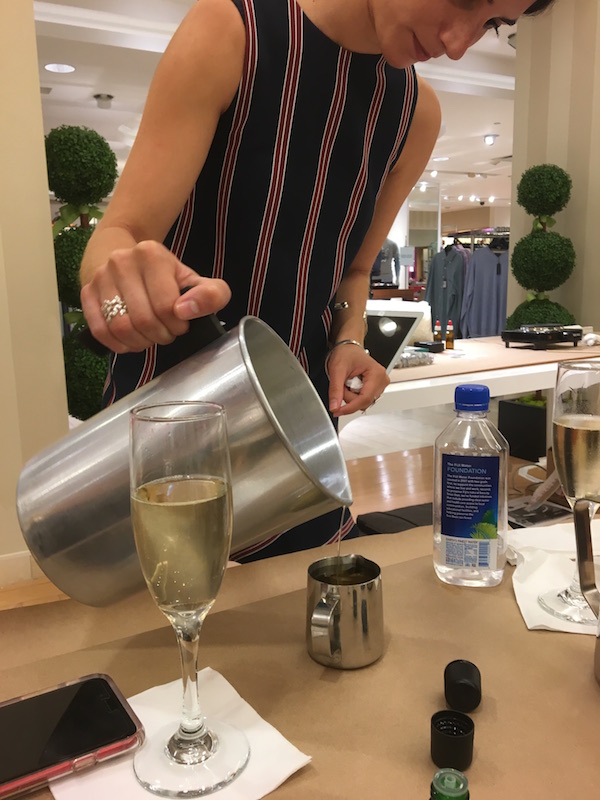 Maya hosted our candle making event, and could not have been more lovely, interesting and knowledgable! Her passion for pure and transparent candles is undeniable as she does everything herself – a true inspiration to creative entrepreneurs! She started Garden State Candles out of her kitchen in April 2017, and has since grown to selling internationally landing her a space in Le Bon Marché, Paris and now, Neiman Marcus. All candles are 100% natural and soy based creating an atmosphere that's both luminous and zen when lit.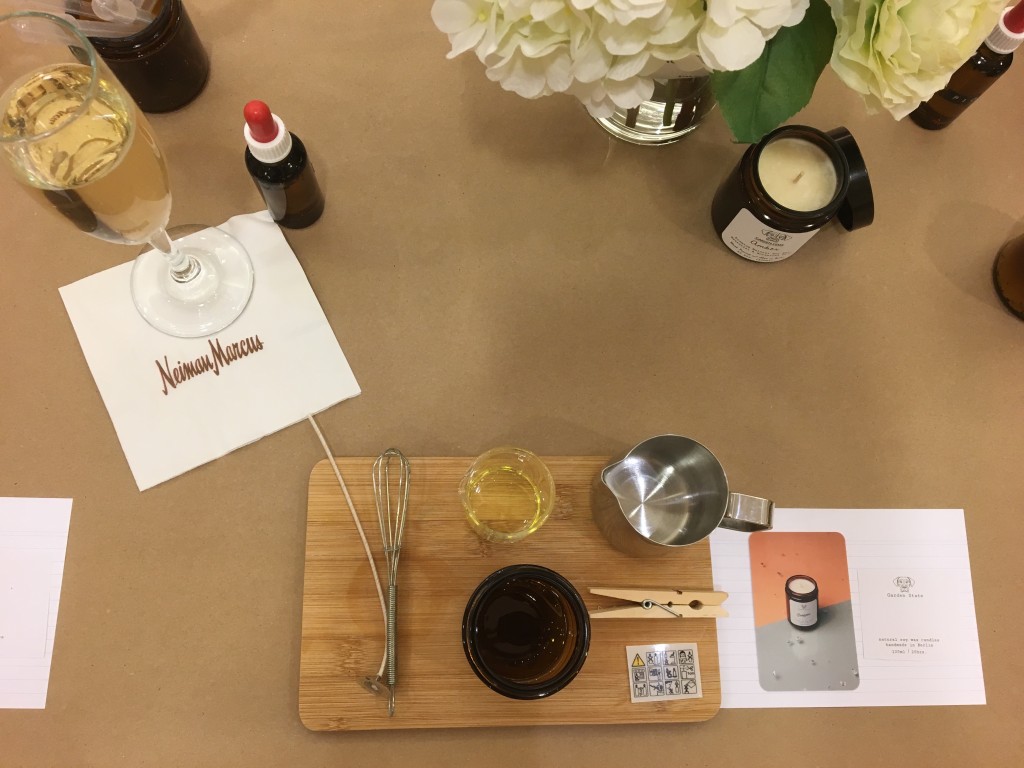 Born in Washington D.C., moving to Montreal, and now residing in Berlin, Maya's worldly experiences come through in her candle scents. She has taken inspiration from some of her favorite places and people in choosing her simple scents (also selected for their therapeutic properties) like floral jasmine, warm amber, and subtle green fig. We used a Sicilian Blood Orange base… & those who know me know how much I LOVED this Italian flare!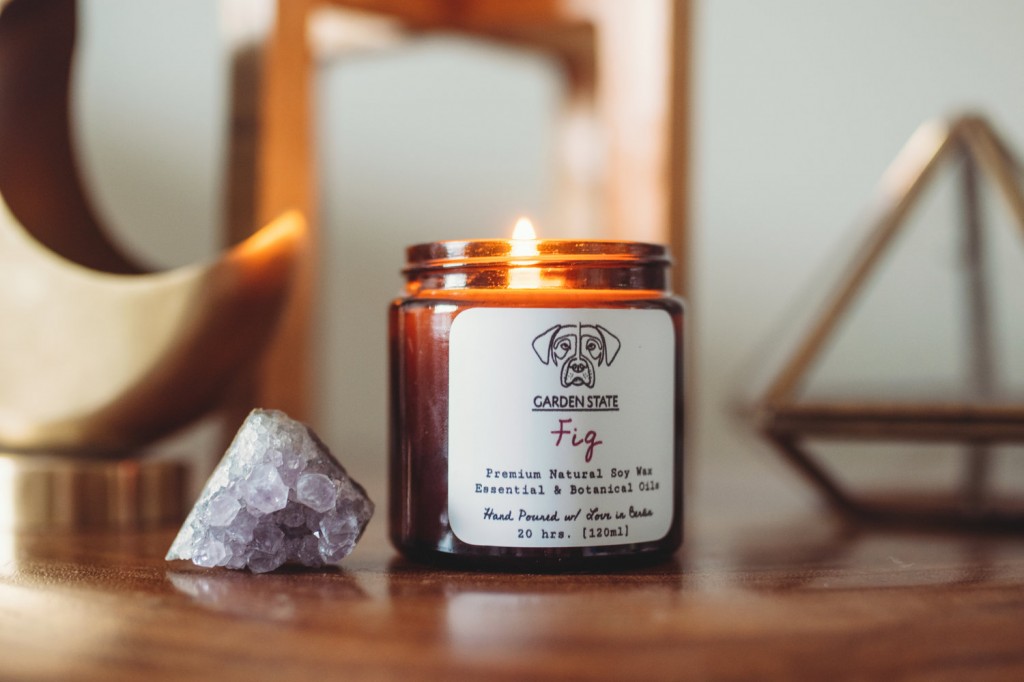 Her adopted pup, Louee, is one of the biggest influences on her brand. Not only is he the darling face on all Garden State  product, but is the reason Maya donates a portion of the profits to support Animal Rescue Shelters around the world. A purchase that makes you feel just as good as the candles themselves look and smell…what more could you ask for?!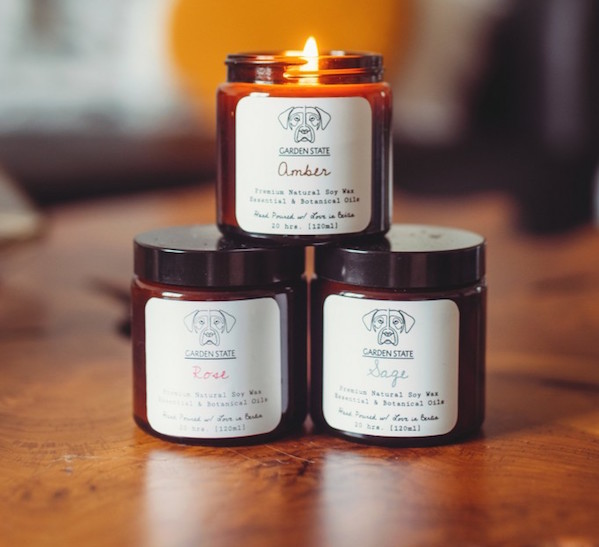 Garden State Candles will be in-store in Neiman Marcus in the near future, but until then are available for purchase on their own website! Maya is giving MRG readers a 15% discount with the code GARDENLOVE and free US shipping with the code FREESHIPPING, simply enter the codes when you check out! I adore the scent I mixed up, but will definitely be trying the other scents soon!
Images courtesy of Garden State Candles