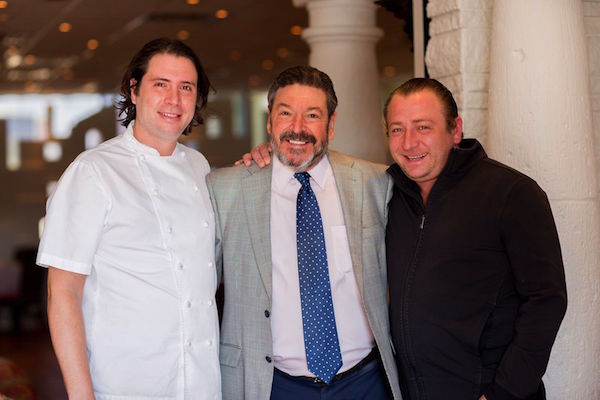 The three guys making it happen for the revitalization of the iconic Memorial area Italian restaurant, Carmelo's…..Executive Chef Daniel Berg, Joe Malheiro and Benjamin Berg
For so many of us that have been eating our way around Houston for decades, we can all remember Carmelo's, the well-established, neighborhood Italian eatery out in Memorial's  Energy Corridor that announced it was shuttering its doors last December. However, that was when Benjamin Berg happened along to change the restaurant's fate. Ben Berg,  the restauranteur who put B & B Butchers on the list of Best Houston Restaurants  happens to live in the area and purchased Carmelo's from founder and owner of 37 years, Carmelo Mauro. The good news for the neighborhood was that the loyal customers that felt like they were at home there and the many employees that have worked there for decades still had a place to come.
However, when the Berg brothers….Benjamin,  and his talented brother and business partner, Daniel, famed NY Chef who moved to Houston from his very successful career in the kitchens of many of New York City's finest eateries, arrived on the scene, changes and updates were going to happen and the that transformation is happening now.  First the name and logo changed from Carmelo's Ristorante Italiano to Carmelo's Cucina Italiana. The menu has completely changed, with emphasis by the Chef on classic Italian-American pasta and meat dishes. Only Carmelo's famous meatballs that all of the regulars love and could never give up remained on the new menu. Another plus for the new owners is the placement of familiar face of Joe Malheiro, formerly of B&B Butchers to oversee the front of house.
"With the new menus and design improvements, our goal is to serve unpretentious, fresh Italian food unlike anywhere else in the city in a laid-back, inviting atmosphere with first-class service," says Benjamin, president of Berg Hospitality Group which includes B&B Butchers & Restaurant in Houston and Fort Worth, Carmelo's and Benjamin, which will open in downtown Houston in Fall 2018, along with more concepts to come.
The Decor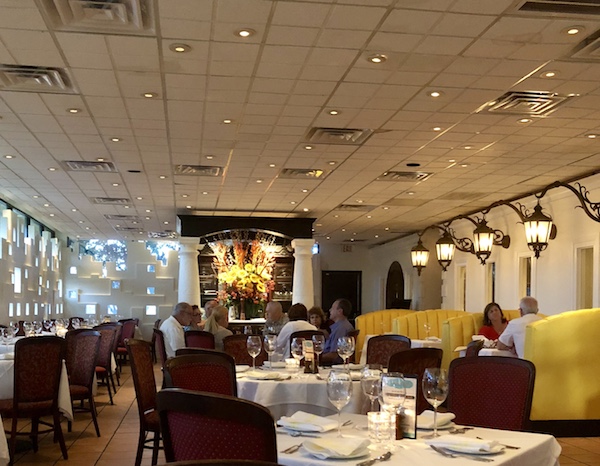 The decor has been updated to a clean, bright, modern but  warm feel with a few of the signature touches remaining, such as the leaning tower of Pisa replica that is very much a part of the restaurant history. As Ben took us for a walking tour of the entire restaurant I was amazed by its size. He has big plans for the space and it is all starting to happen. The main dining room has been largely updated with only new dining chairs to come. A pasta machine is being added to this room for all to view the fresh pasta that is prepared on site and served daily. Another room is being converted to a bar area with the launch of a happy hour soon to follow. Also, it should be noted that just this past weekend, Brunch was added. Ben is predicting that the transformation of the restaurant will take approximately 6 months, but the way these guys are going, stay tuned, it could be sooner!
About the Chef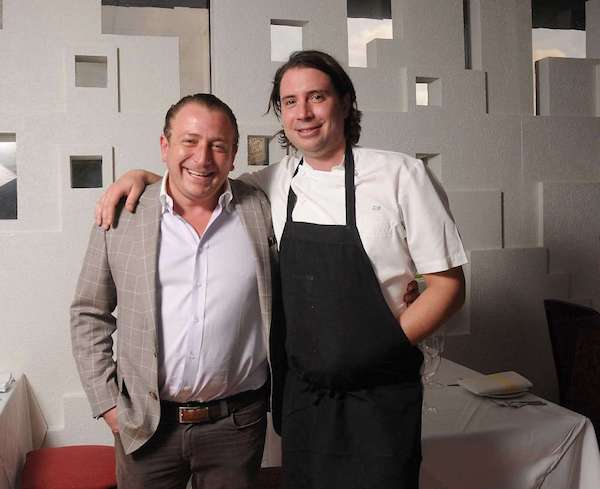 Executive Chef Daniel Berg, the younger brother of Benjamin Berg, not only has joined forces forming Berg Hospitality Group which has great concepts in development.  He also has lots of changes in his own life…first, he is newly married, moved to Houston, Texas from New York City (found out that he is my neighbor inner city….he likes the drive and I'm predicting others will be making it as well!?) NY is where he was born and based his very illustrious and lengthy career, which included stints working with famed restauranteur, Andrew Carmellini where he worked on such fine dining concepts at Robert De Niro's Tribeca eatery, Locando Verde, one of our personal favorite Big Apple restaurants that we do our best to make on most visits.  Also, he worked on Dutch and Bar Primi. It should not be overlooked that his Italian expertise comes from his training at the internationally-recognized Alma La Scuola di Cucina and from Italian ristorantes, Michelin three star Ristorante Gualtiero in Milan and two star Principe Cerami in Sicily.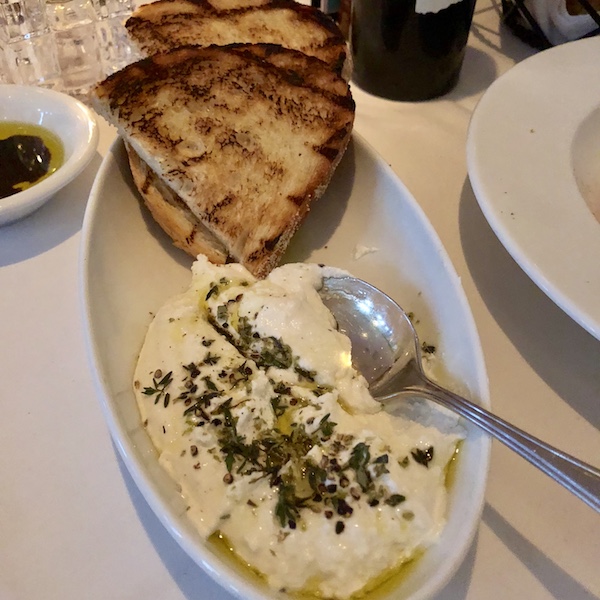 Appetizer: Whipped Ricotta topped with Sicilian oregano and thyme and drizzles of olive oil, served with grilled Italian bread….divine, one of my fave dishes of the evening and good example of simple dishes from Chef Daniel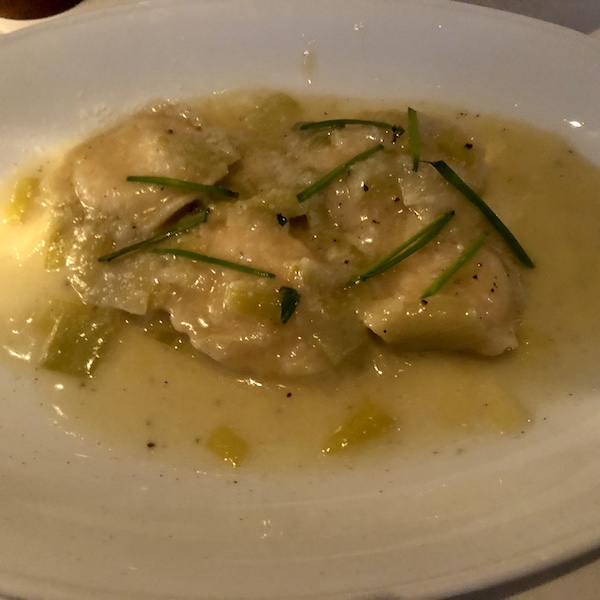 Ricotta Ravioli with black truffles and leeks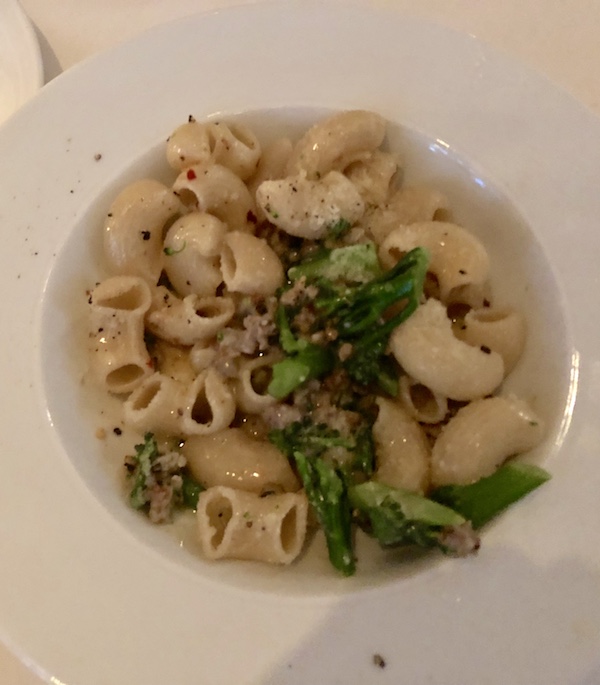 Lumache with spicy crumbled fennel sausage, broccolini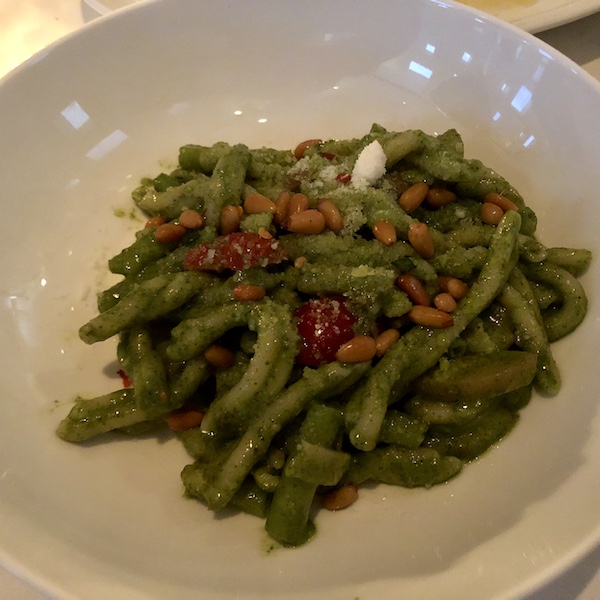 Strozzapreti Genovese with basil pesto, fingerling potatoes, green beans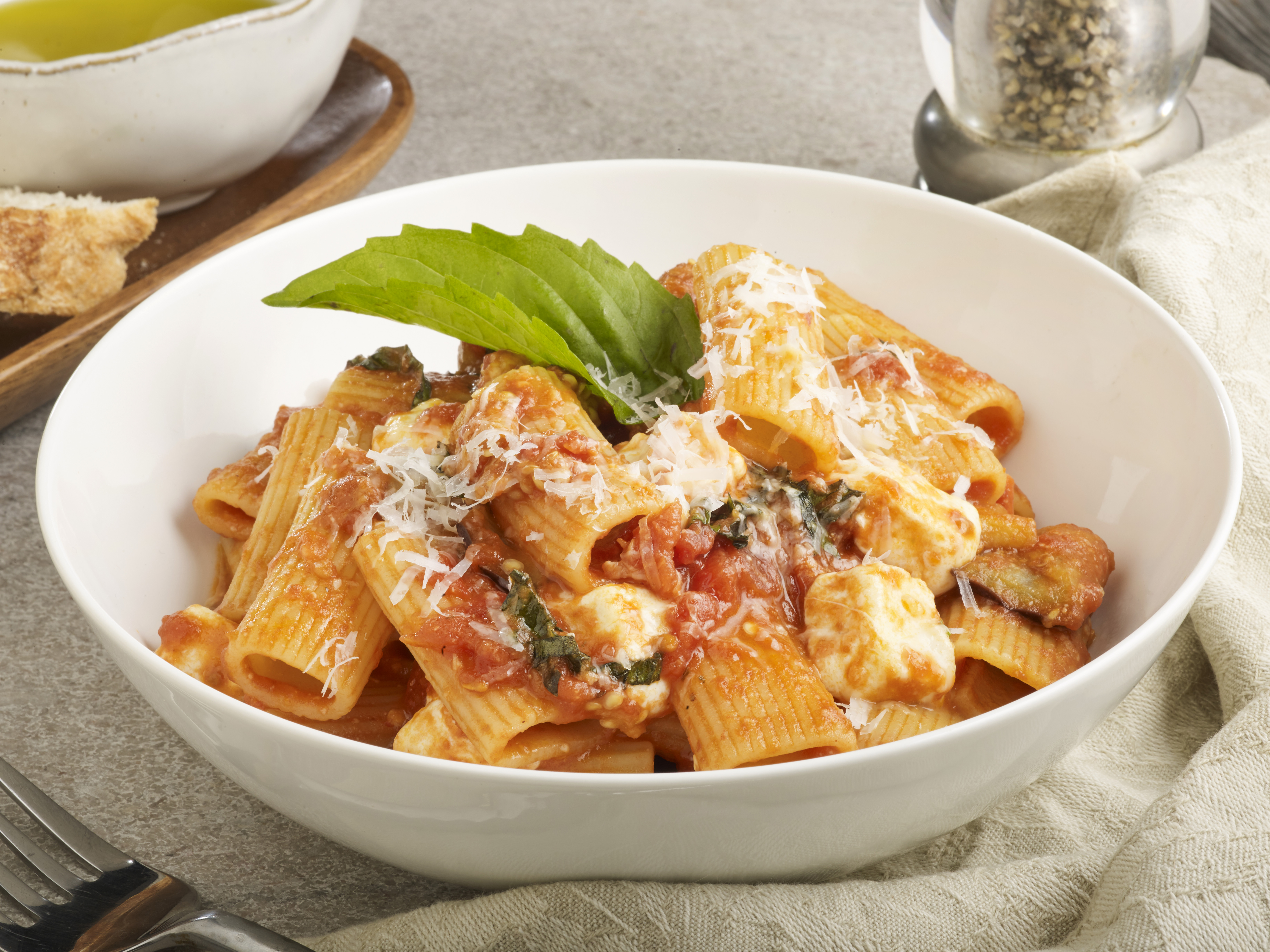 Rigatoni….classic but always a favorite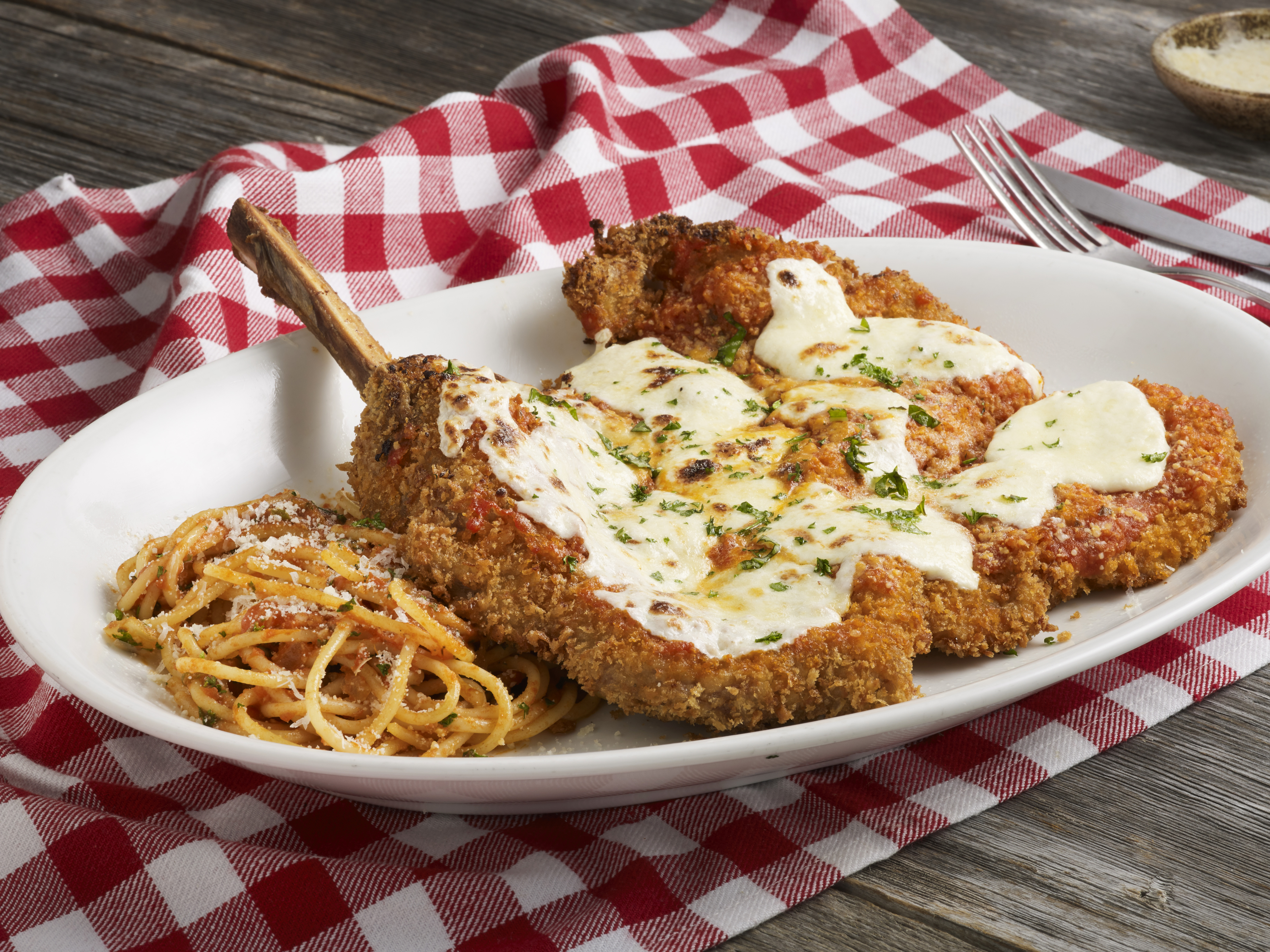 Bone-in Veal Parmagiano…thinly pounded breaded  veal chop with mozzarella, Pomodoro and parmigiana; a new twist to a classic has already become a favorite
The Carmelo's dining experience was one of great fun and the joy of eating great food.  For the people of Memorial you have your neighborhood restaurant you loved that you get to keep and if you haven't already, drop in, you will find it definitely new and improved. For those of us that tend to hang around the inner loop, take a drive….it's only minutes and worth the effort!  I also have to mention, speaking of inner loopers that the new Benjamin that is coming this Fall to Downtown promises to become a landmark for our inner city. Benjamin shared the details of all that he is planning for that one and the soon to be completed newest concept he is bringing to us here….BB Lemon. Hint: former New Yorkers or New York regulars will love its nostalgic vibe!  Again, stay tuned!
Good luck Guys…..here's wishing much success to Ben, Daniel and Joey Parma!
For more details click on www.carmelosrestaurant.com or call 281-531-0695; located at 14795 Memorial Drive, just past Dairy Ashford
photo credit:  Feliz Sanchez and Dailey Hubbard