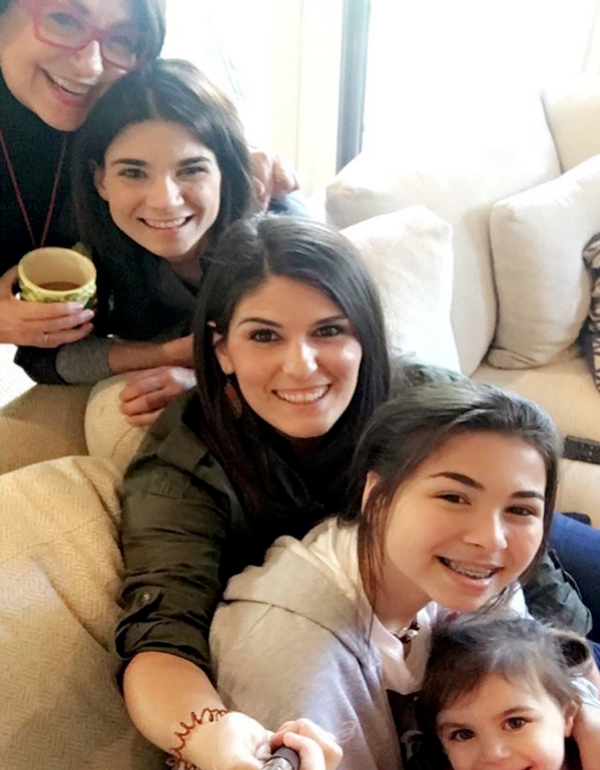 Photo above of Pactor family gals…Mom, Nicole, Crystin, Haylie and Harper (not shown was our precious little sis Harley, who could not be bothered for a photo but I'm sure will demand equal time at a later date!)
What a great time it is right now to celebrate all of us……….either the Mom we are, the Mom we're soon to be, or the grateful daughter or son of the Mom we have, either with us or in spirit!  To make this celebration more special, I've asked all of the fabulous ladies that have contributed to My Red Glasses through their many creative talents  to share with us their one choice of a great Mom's gift that they would either love to give or receive.  Thank you so much ladies, for sharing!
The following is that curated collaboration of all of their choices, myself included, that you can shop online today. We also urge you to stay tuned for early next week when we once again, turn our focus to shop local and see many of the wonderful choices we are finding as we visit our many talented local retailers.

 1. Giada's Italy: My Recipes for La Dolce Vita 2. The Giving Keys Mother's Day Collection 3.  Sun Kissed Signature Soy Candle 4. Herend Large Bunny 5. Milk and Honey Gift Card 6. Personalized ID Tag 7. Botox and Ultherapy 8. Meadow Double Zip Camera Bag 9. Bistro Menil Afternoon Tea 10. Foreo UFO 11. Joybox Flowers