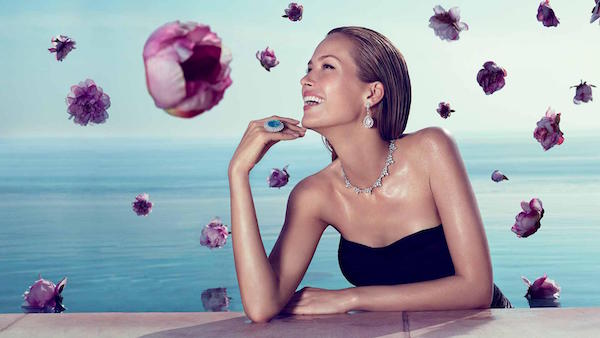 Petra Nemcova, one of the faces of Chopard
I continue to be fascinated and somewhat in awe of Cannes Film Festival and the glamour it brings to those of us that love fashion.  In my coverage I have mentioned jewelry many times and the name that rises to the top is always Chopard, who as Festa de Cannes partner since 1998 has provided much of the sizzle from the awards to the jewelry on many of the film industries A-listers.
This year I am particularly interested as we now have, thanks to our River Oaks District, an opportunity to frequent Chopard right here in our community and take a peak at a sampling of many of their fine jewels on a regular basis.
The following is an overview of Cannes Film Festival from a Chopard point of view that we want to share with you from our friends at River Oaks District.
Click HERE to read.