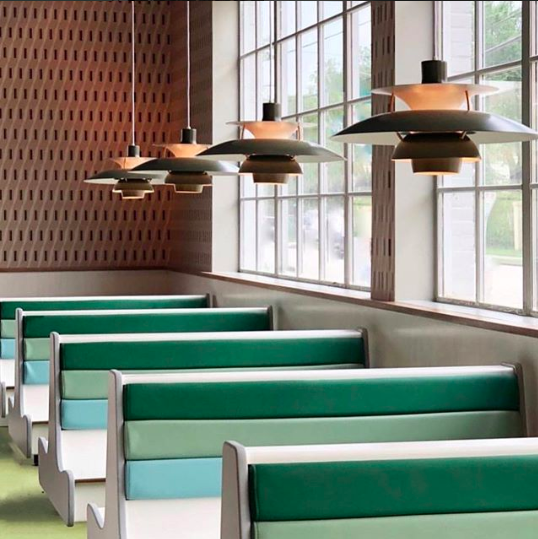 (Photo Courtesy of Designbyprinciple)
Great News! Washington Avenue now  has a new neighborhood restaurant that is worth checking out. Located in what was formerly the space occupied by Benjy's on Washington is now The Classic- All Day (5000 square foot interior, 1,100 square foot outdoor patio exterior).
Benjy Levit's (Benjy's, Local Foods) new American restaurant will be offering a variety of dishes on their menu, "a little something for everyone". Chefs Mike Potowski and Maria Gonzalez use subtle flavors and techniques  to create "simple and pristine" dishes.
Along with plenty of  natural lighting and a beautiful space, something else worth noting is the 40-foot mural depicting Buffalo Bayou running through Historic Houston and the 2nd floor rooftop.
The 2nd floor rooftop has been converted into an organic garden which gives The Classic, the only roof-to-table concept in town. With over 700 square foot, there is space to grow ingredients needs in the kitchen such as kale, squash, okra, as well as herbs and spices!
From Breakfast to Adult Beverages, there is plenty to try!
We went in for lunch last week and  were able to try a variety of dishes from Taramasalata  to Hamachi to Pelmeni Dumplings. However, we got so engrossed in the small plates menu  that we were forced to make our own list of dishes left to try……reason for a second trip in!
Interior Space //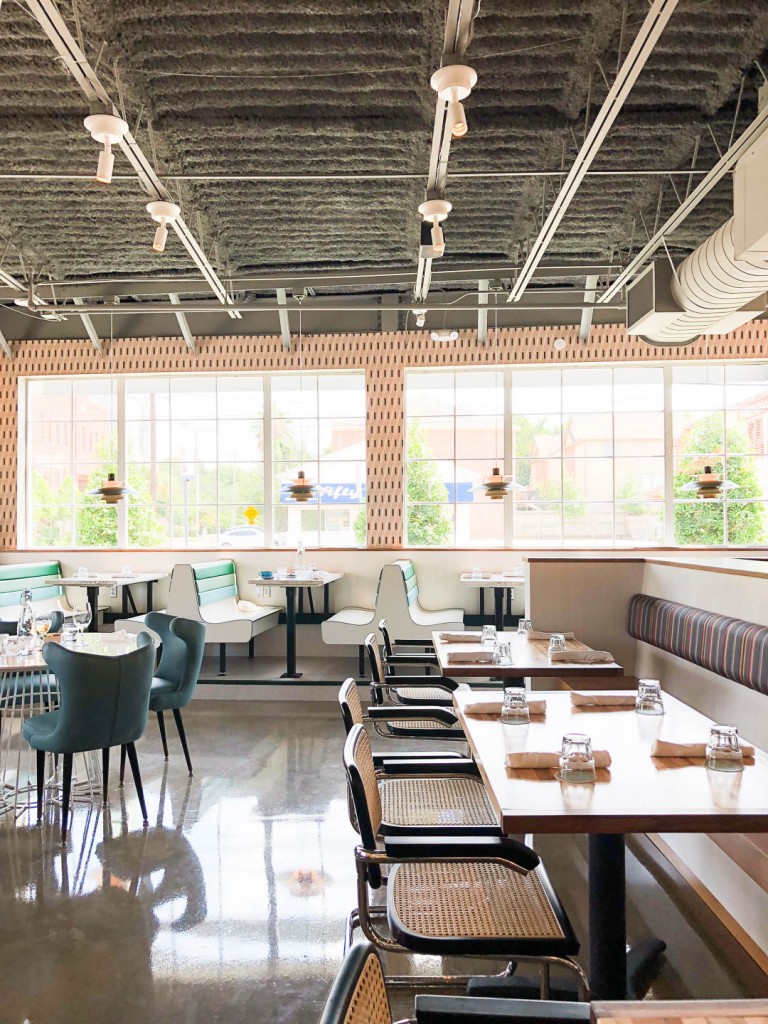 (Photo Courtesy of Vicheka Im)
Hamachi // plum vinaigrette, mushrooms, sprouted mung beans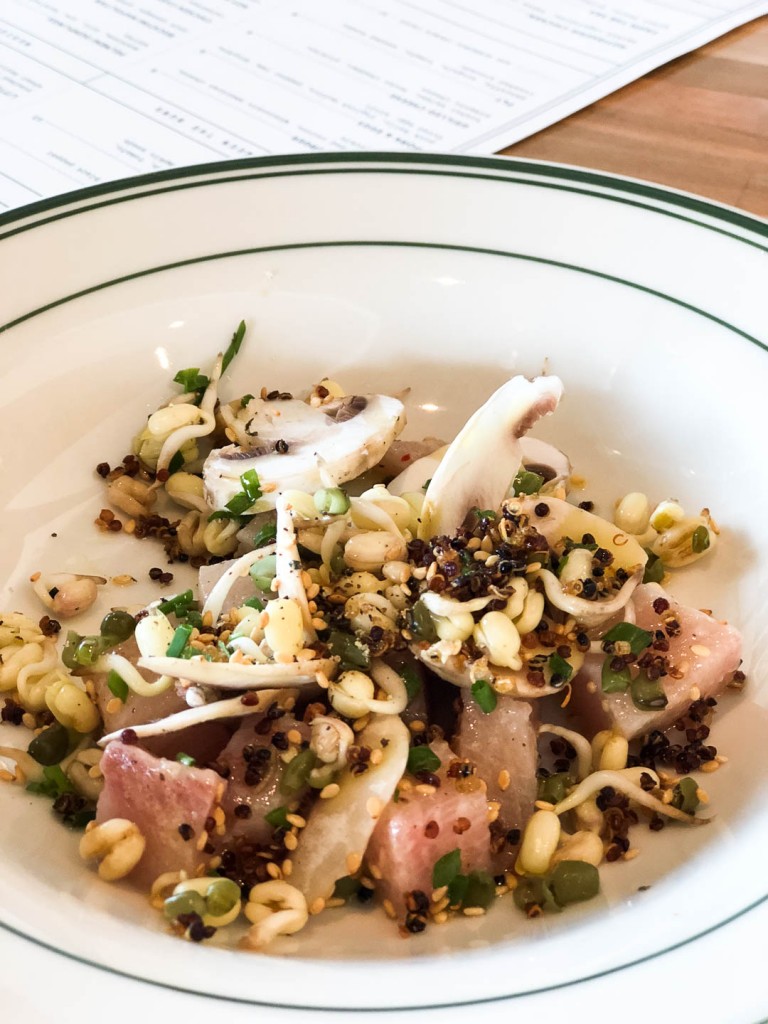 Pelmeni Dumplings // mushroom, dill, rye, hazelnuts, crème fraiche, adjika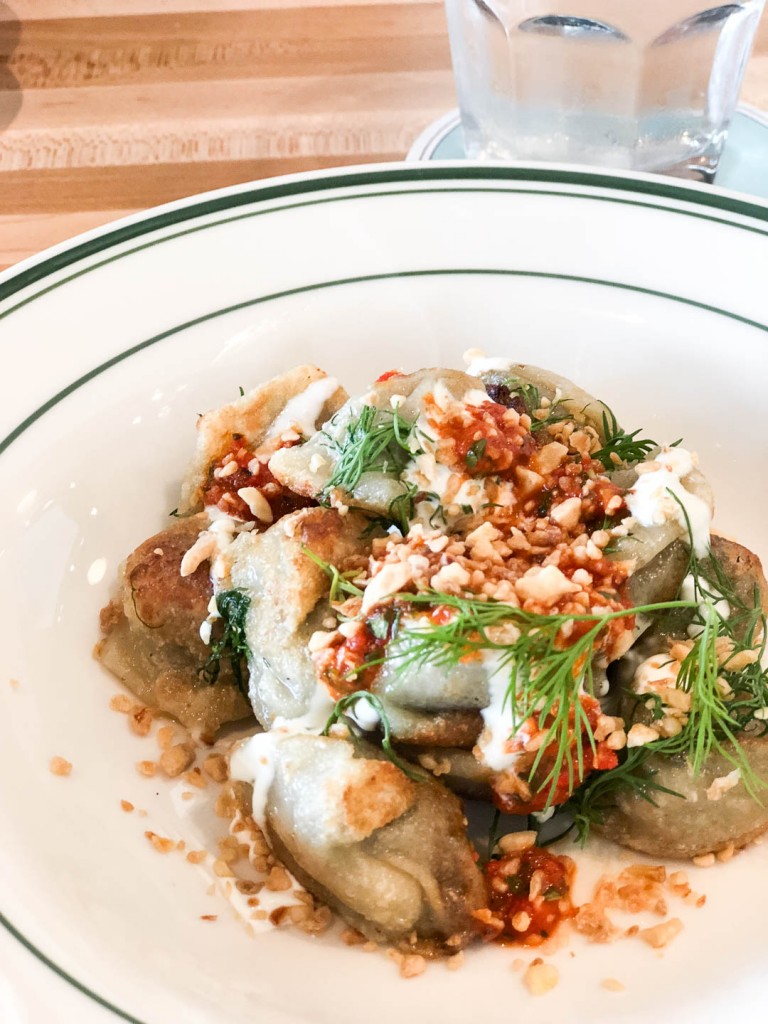 Not So Benedict // crab, crispy rice, nuoc mam, fresh herbs, curry, egg, hollandaise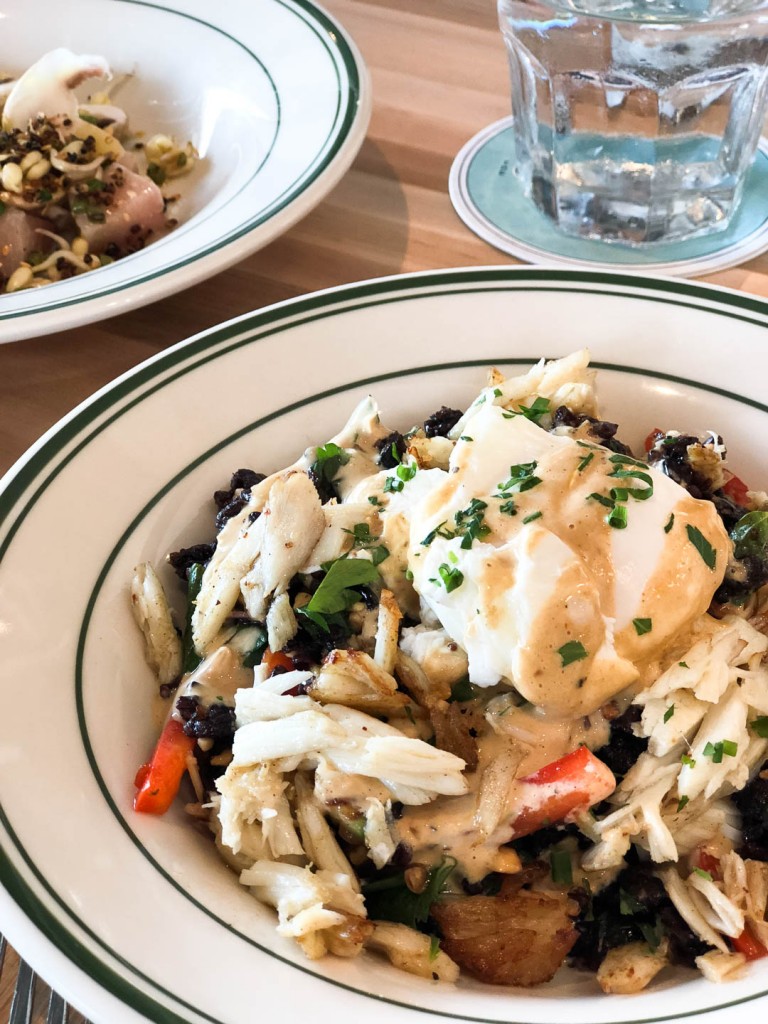 Mom's Greatest Hits // Chocolate Cake with Fudge Pecan Icing, Butterscotch brownie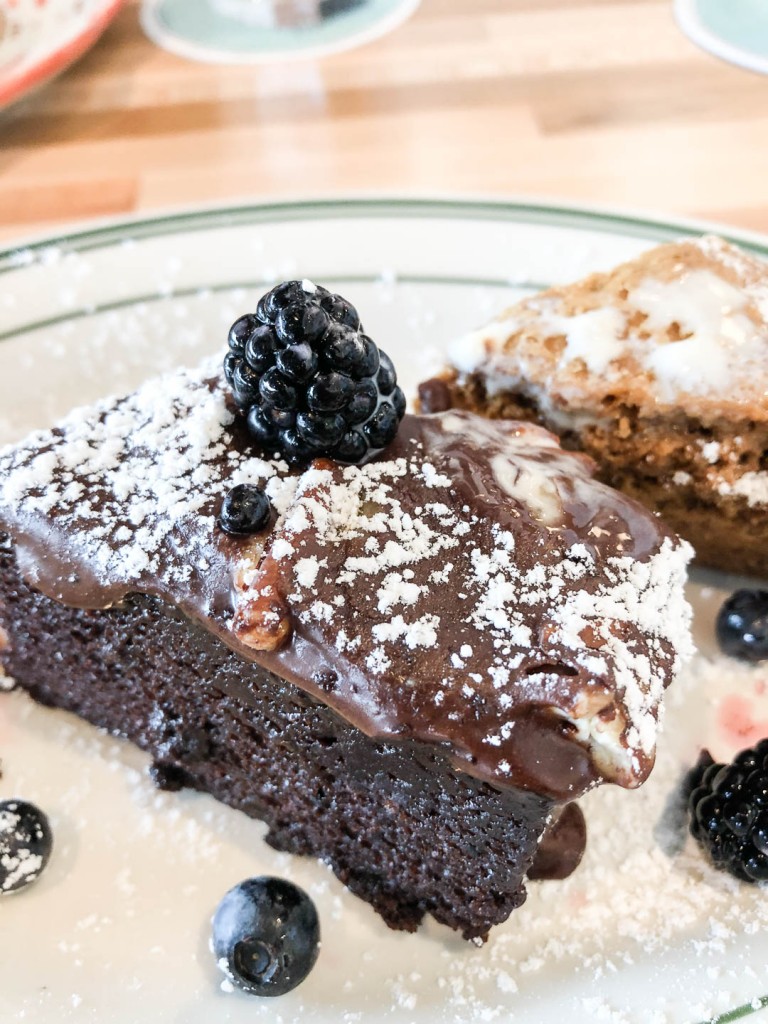 Roz and owner, Benjy Levitt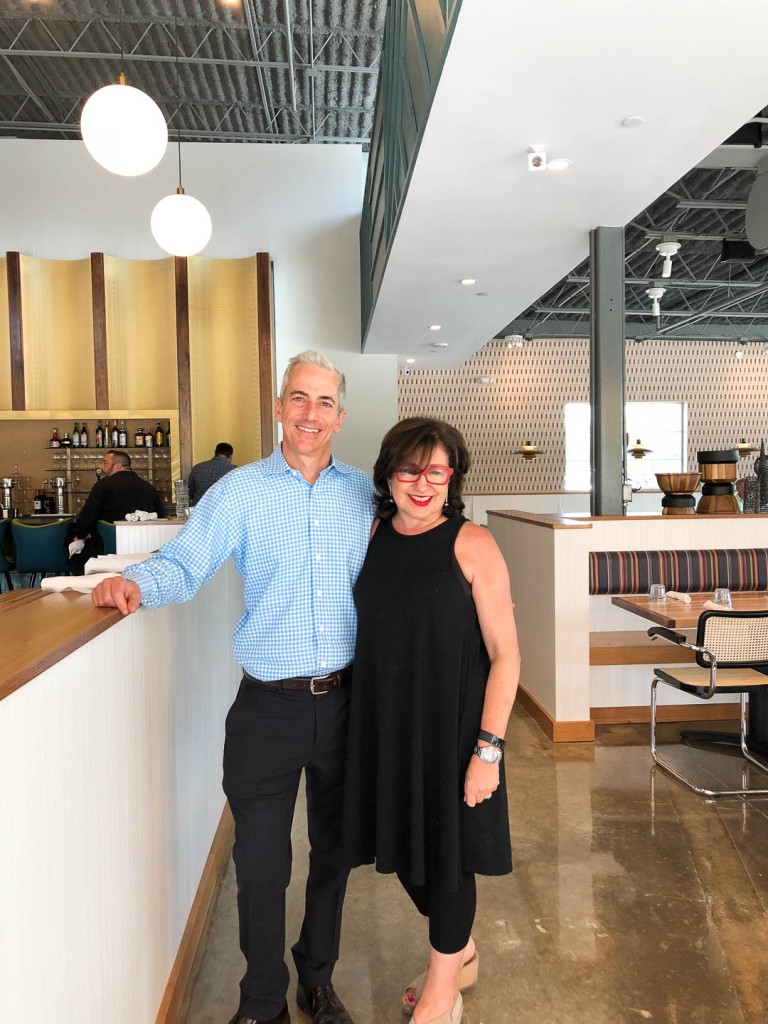 The Classic- All Day 5922 Washington Avenue, Houston, TX 77007
Open Daily for Breakfast 8:00am- 11am. All Day Menu will be served from 11 am- 9pm Sunday thru Thursday, and until 10 pm on Fridays and Saturdays. Weekend Brunch will supplement the all-day  menu on Saturdays and Sundays.
photos courtesy of Vicheka Im