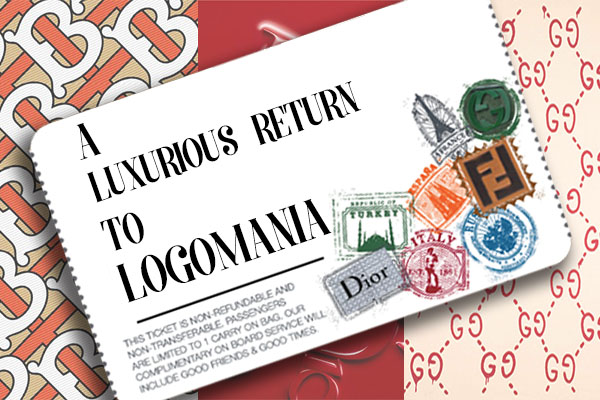 Have you taken a look around stores,  streets, or celeb gossip mags recently, and suddenly felt like you were thrown back to the 90's?! Everywhere we look, luxury brands are kicking it old school and taking us back to the fashion days of in-your-face branding. Like-it-or-not, logos are back and bigger than ever!
In a world that has become so visual, thanks to the likes of Instagram, its no surprise that brands of all price points are quickly taking notice of brand name necessity. Merchandise covered in monograms and logos had appeared to have run its course, but in recent seasons its been growing stronger every day with brands from Calvin Klein to Chanel seeming to not be able to get enough.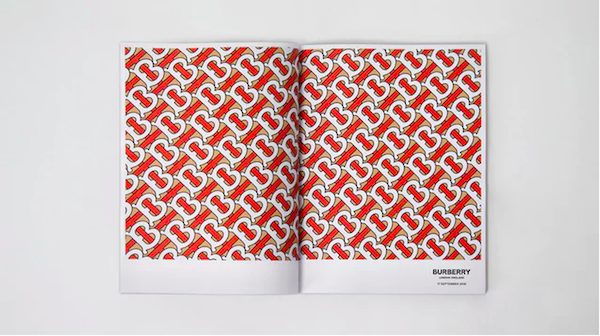 Business of Fashion
The most recent to jump on board with the logo movement is 162 year-old London-based megabrand, Burberry. While we won't know if the classic vintage check design is a thing of the past until new creative director, Ricardo Tisci's, first runway show on September 17th, it will have to share the spotlight for the first time in 20 years! The new logo pays homage to the house's founder Thomas Burberry, with an interlocking TB forming the dizzying, yet delightful, new pattern. Tisci enlisted the help of the graphic design legend, Peter Saville, to re-imagine a 1908 version of the monogram, a mere 110 years later! You can expect this new look to be making its way into stores in the next few months, so keep your eyes open!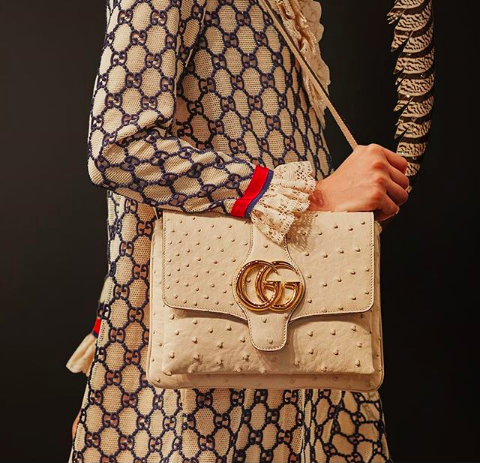 @gucci
For Gucci Creative Director, Alessandro Michele, discretion is anything but his strong suit. Arguably responsible for this whole logo resurgence, Michele revived a (hard-to-believe) flailing, post-Tom Ford, Gucci brand. When Michele took over in 2015, he had a five day window to create the whole  A/W Men's collection. This show marked the first reappearance of the infamous double G monogram belt buckle. From that day on, Gucci and gaudi-yet-glam have been synonymous, with logos and brand name at the forefront. In the past year alone, the brands online sales have more than doubled, fully showing the power of bold branding. With success in sales such as this, and celeb loyals such as Jared Leto and Harry Styles, its hard to see this Michele Madness going away anytime soon!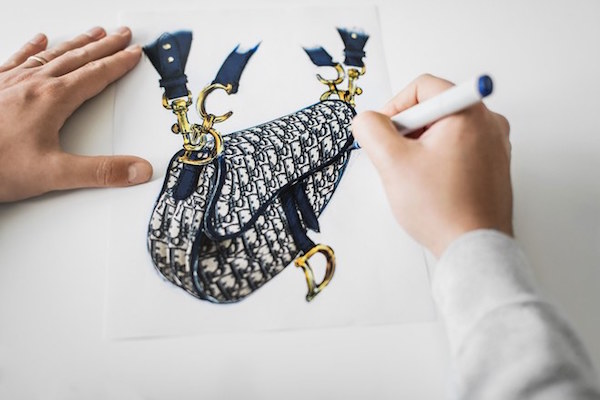 Dior
When most think Dior, they think the infamous New Look of the 1940's, but its now 2018, and Maria Grazia Chiuri is changing things up a little! When she took her position as creative director in 2016, she became the first female to ever lead the Dior atelier and was ready to make it her own, while still paying homage to the house's foundations. For Chiuri, this meant resurrecting the monogram, and presenting the Dior logo in a flurry of new ways. Keeping things fun and flirty (her signature style), 'J'adior' was emblazoned on everything from bows on backs of slingbacks , to jewelry and handbags. This 'J'adior' trend, quickly won over the hearts of street style stars everywhere, and is still just as popular (if not more!) two years later. Her most recent ode to logomania, is a revival of the Carrie Bradshaw dream bag of the 2000's- the saddlebag! Available in the classic archived monogram or brand new updated styles, they are adorned with the signature Dior 'D', so everyone, fashion girl or not, will know what you're carrying!

Elle
When Karl Lagerfeld designed the Fendi double-F logo in 1965, he surely had no idea that it would be just as big as it right now 53 years later! Throughout the years and trend cycles, the pattern has been transformed and reinterpreted but it has always stayed true to Lagerfeld's original concept. With the current trend of the bigger the branding the better, the design house has resurrected the bold repetitive logo pattern from 1974. Sunglasses, sneakers, and scarves, oh my! You can find almost anything dripping in the double-F pattern, providing you the perfect opportunity for a head-to-toe, quintessentially Fendi outfit! And if thats not enough for you, check out these Fendi logo popsicles, that are just as luscious as they are luxurious!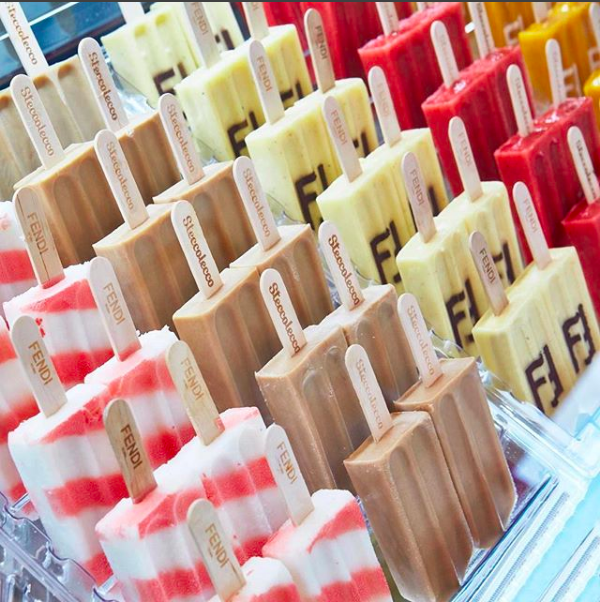 @selfridges
I hope you're ready to hop on board the train to logomania, because from the looks of it, we might stay here a while!