Image: Fashion n Style
As all of you know, today, April 22, is Earth Day. A day in which we are all asked to celebrate all of those things, activities, products and/or ideas that have been created to enhance all of our quality of life on this earth!  The following are just a sampling of what we found some of the key movers & shakers out there are doing to promote this day and increase awareness of how we ALL can do little things to enhance this precious earth as we know it!
Levi Strauss & Co.
Levi Strauss & Co. has always used this day to encourage us all what we can do to "better our quality of life on earth". They have identified 13 action steps that consumer can pledge to adopt, such as planting a tree, picking up litter, riding a bike to work, buying local to name a few.   Click here for specifics:  http://www.levistrauss.com/unzipped-blog/2015/04/13-ways-you-can-help-save-the-planet-on-earth-day. Also they have 17 steps to conserve water and are supporting their corporate commitment to sustainability-produced apparel.  For those details, click:  http://www.levistrauss.com/unzipped-blog/2015/03/17-ways-to-save-water-on-world-water-day/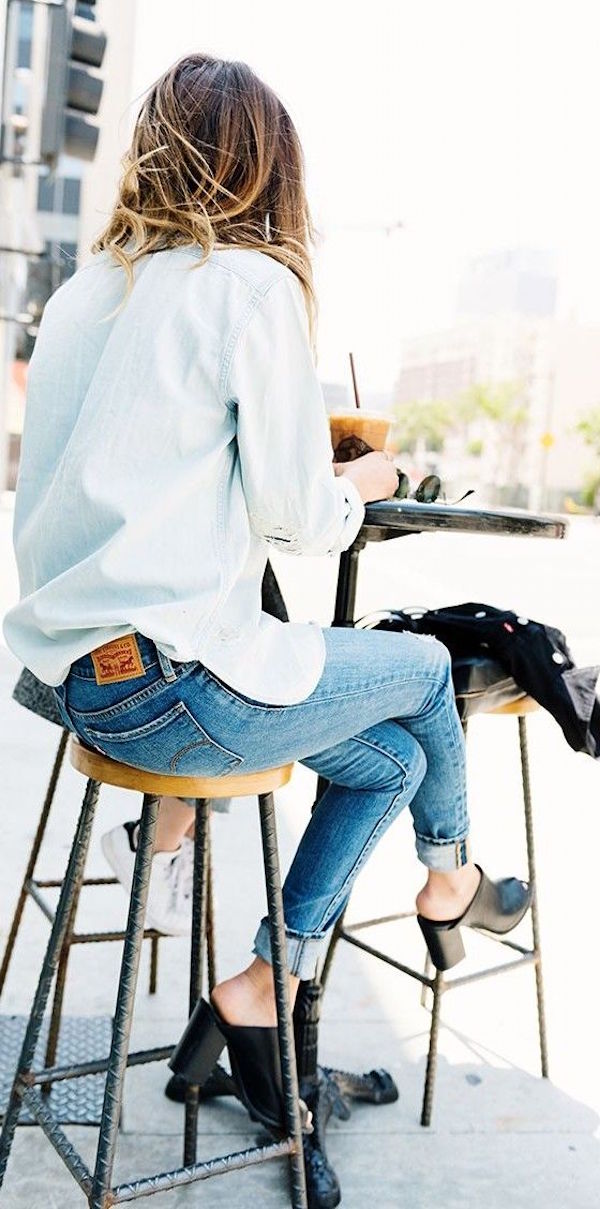 Levi's via ShopStyle
TOMS
TOMS Portland is celebrating Earth Day 2016 by pampering the Pearl District Neighborhood with a litter pickup. They will have fun contests during the pick up to motivate the people.  Some fun contests will include 'Most trash gathered', 'Most cigarette butts gathered', 'Weirdest piece of trash found'.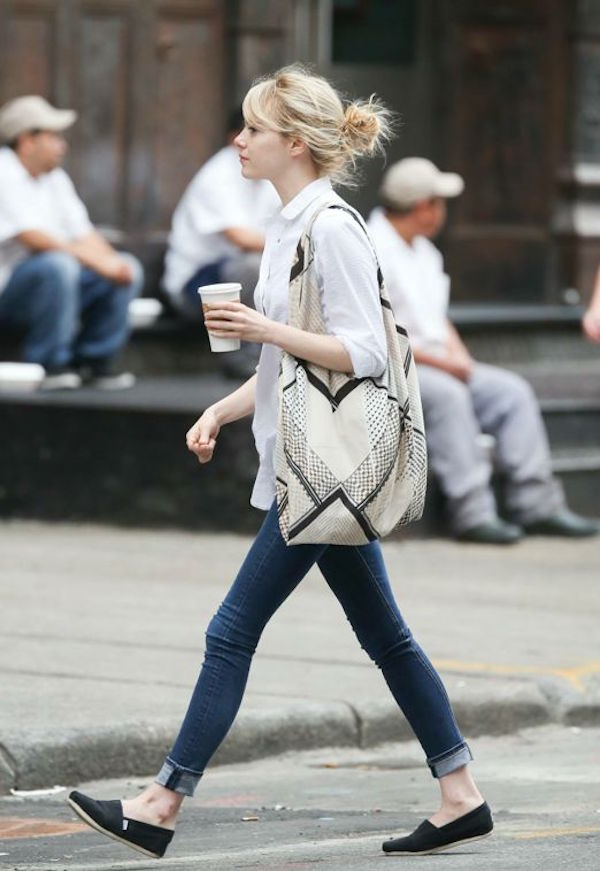 Toms via PeacefulDumpling
AG Jeans
Denim brand cuts its patterns to maximize fabric yardage. Excess scraps are collected for weekly recycle and repurposed as home and car insulation. Also, insure that many of their garments are composed of natural fibers.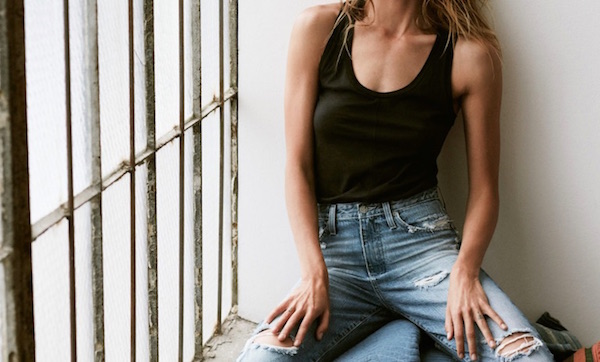 Amour Vert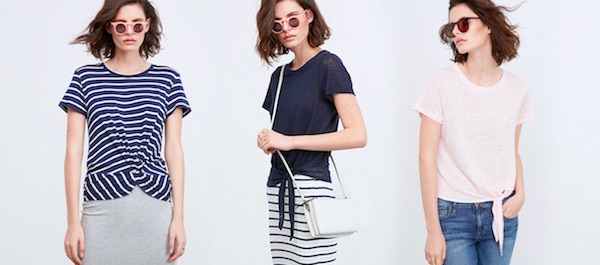 Burton
Snowboard and sportswear company works with Mountain Dew to transform recycled plastic bottles into thread and create fabric that is used in snowboards and apparel. For Earth Day  is partnering to plant trees in areas in need of reforestation. They will also donate $5 for store purchases, allowing Earth Day Network to plant 5 trees for every item.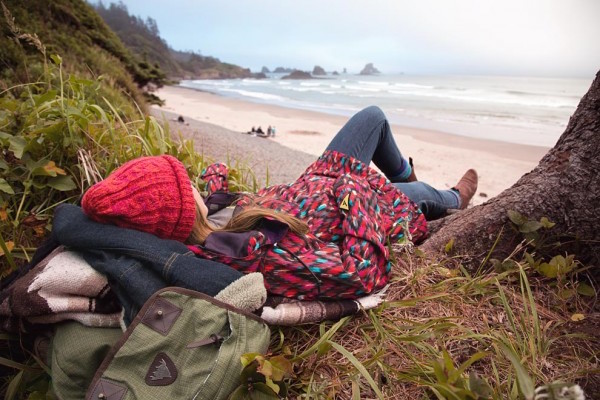 Eileen Fisher
Customers can donate gently worn items back to any retail store and they will be re-sold. People that donate receive $5 for each item.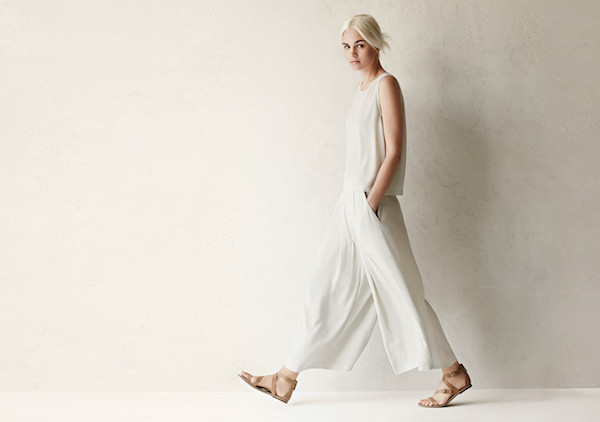 Havaianas
Each year they release three new designs, in which 7% of the proceeds go to Conversation International, an organization whose mission is to promote a stronger connection between people and their environments.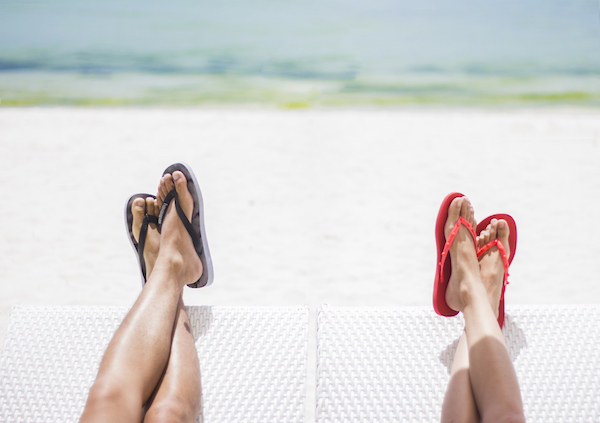 H & M
To mark World Recycle Week (April 18-24) they joined forces with M.I.A. with the goal to collection 1,000 tons of unwanted or worn pieces of clothing in its 3600 stores.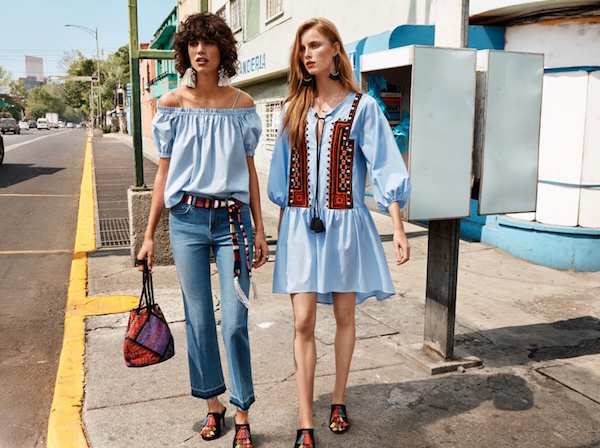 Fashion Gone Rogue
Fashion Cool's New Sustainable Chic from Vogue
Behno
New York City by way of Gujarat, India
Mission: reinvent the model for clothing production for developing countries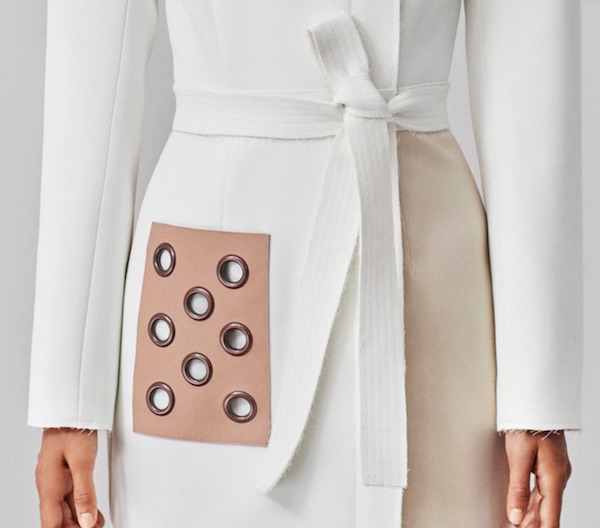 Voz
Brooklyn, New York
Mission: Collections center around ceremonial textiles made of organic and vegetable-dyed materials hand woven by indigenous Mapuche women in Chile, tailored in NYC.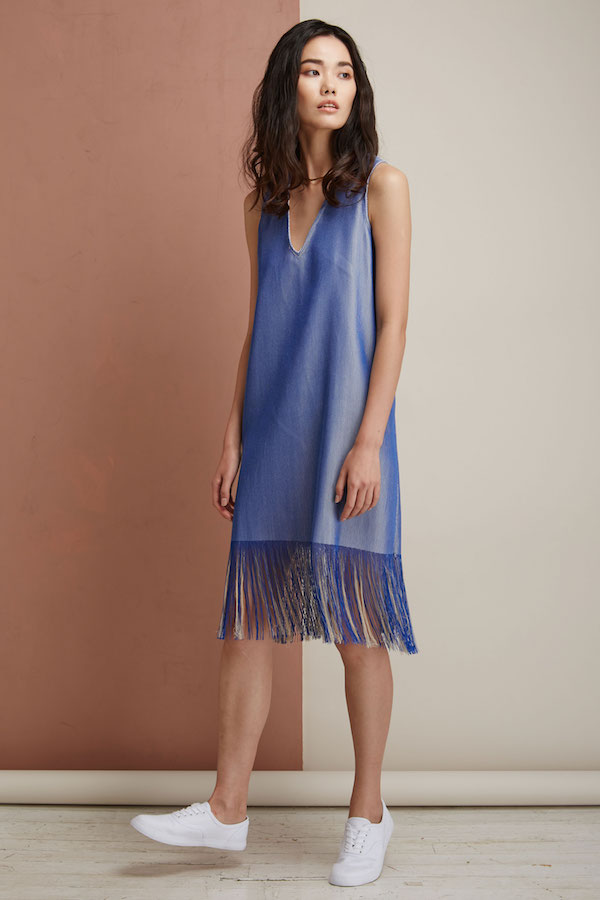 Osei-Duro
Los Angeles, California and Accra, Ghana
Mission:  produce their line entirely in Ghana, providing fair employment for skilled tailors and artisans.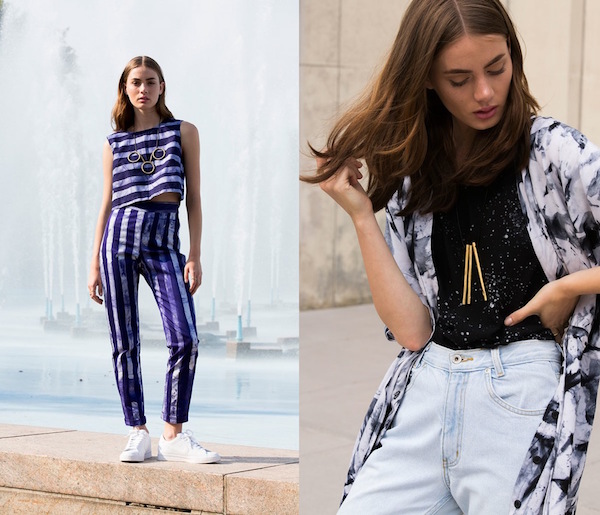 Suzanne Rae
Brooklyn, New York
Mission:  Considers everything from 'carbon footprints to female empowerment in her 'slow fashion' approach.  Utilize most natural materials and are designed with longevity in mind. Partners with various charity organizations, including Girls Inc. and more.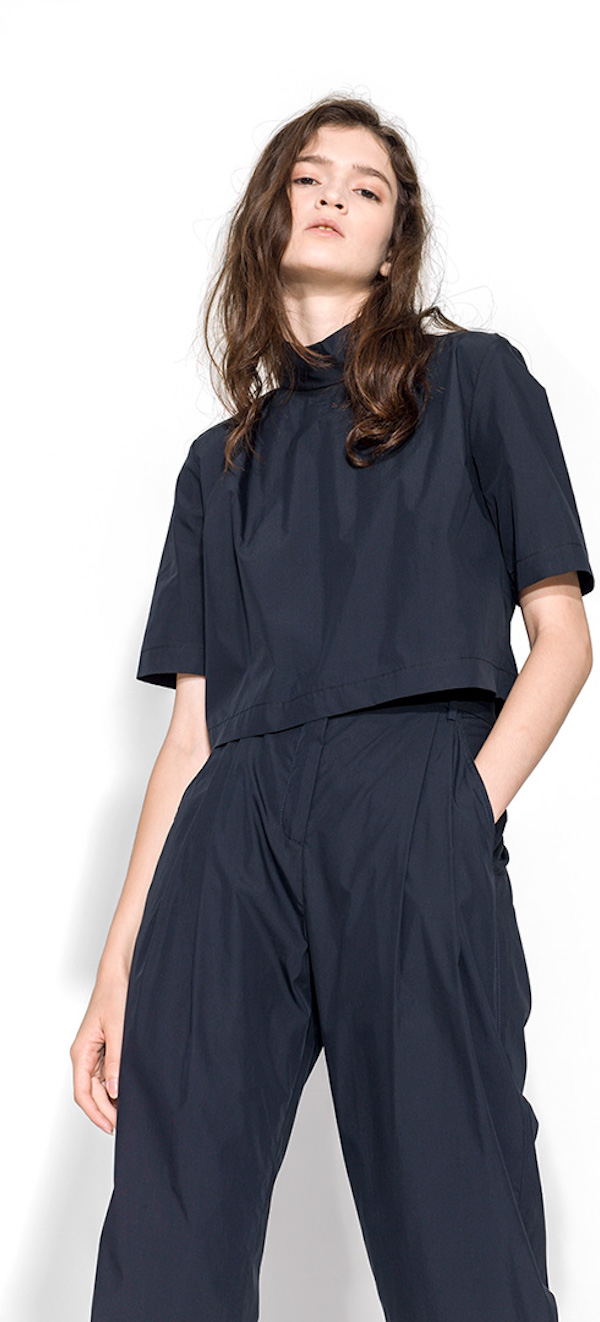 Base Range
Toulouse, France
Mission:  many of the line's organic cotton, bamboo, and linen tees; swimwear; and signature barrettes are produced without dye to reduce water and chemical consumption. Everything produced in small family-owned factories in Portugal and Turkey.