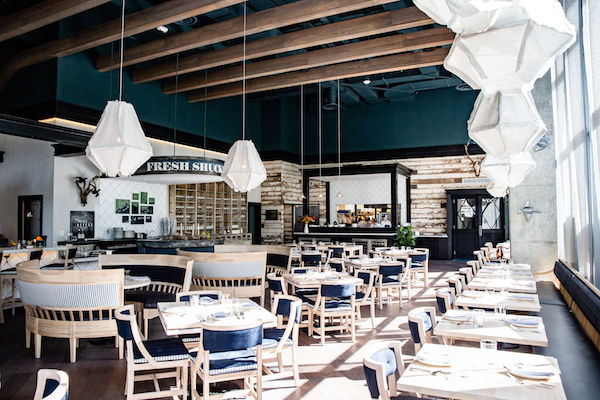 Eunice Restaurant from NOLA based, BRG Hospitality, made its debut in Houston in October and has become the hot place to dine ever since
Eunice, a modern Cajun-Creole Brasserie from BRG Hospitality is the first Houston concept for this New Orleans-based group. At its helm is the acclaimed, internationally trained chef Drake Leonards, who is also the operating partner of this 7,000 square foot restaurant and bar located at 3737 Buffalo Speedway.
The restaurant, named after Leonards' South Louisiana hometown, the heart of Acadiana and the midpoint between Houston and New Orleans, Eunice features nostalgic flavors from his childhood and European influences from Leonard's training with premium seafood, fowl, meat and produce sourced from the Texas and Louisiana Gulf Coast.
It made its first highly anticipated Houston debut in October. I was away in Italy at the time and missed all of the opening festivities which I continuously read about from across the pond. I could not wait to try it and have made up for lost time by making it to all of their subsequent launches…..the Happy Hour launch which brought me in to taste some of their best, most creative appetizers and raw bar, that brought memories to me of the tasty dishes I have had at a sampling of their NOLA restaurants, August and Luke, which I have visited in the past. I had a memorable lunch visit with a friend and then followed it up with a visit just yesterday, as they launched their very first Sunday Brunch menu, which was greatly received by my family as we celebrated my daughter Nicole's birthday.
Of course, there are a few dishes that I have had on all three of my recent visits……the Hand Pulled Buratta with Cajun Caviar and Biscuits, Dan Dan Shrimp Rolls and Cajun Duck Poppers.  Those have been my top three suggestions for many of my friends that have visited, however there is plenty more to pick from on this menu packed with flavor and creativity and each time I've visited I always get my faves plus some new additions and have loved them all.
Below are pics of some of my favorites…..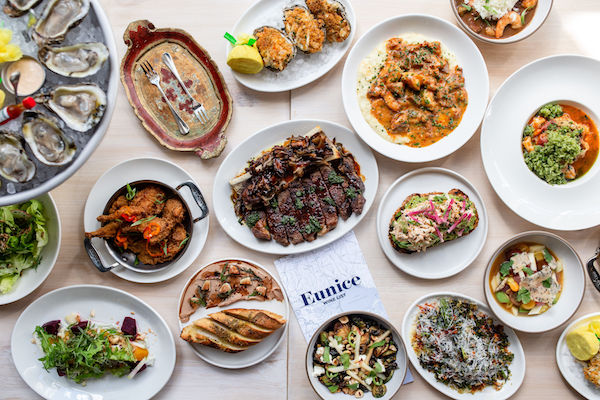 A sampling of many of their signature dishes…..raw oyster bar, roasted beet salad, crispy Brussel sprouts, fried bandera quail, chicken liver mousse, dan dan shrimp rolls to name a few.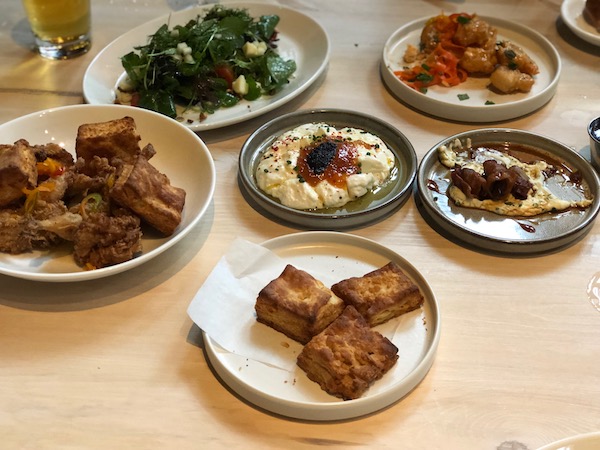 Many of my personal favorites from Sunday Brunch…..Hand pulled Buratta with cajuncaviar and apricot pepper jelly, Dan Dan shrimp rolls, Cajun Duck Poppers and Toasted Beet salad and Fried Bandera Quail…..so delish and also, for brunch there is a great selection of breakfast dishes as well.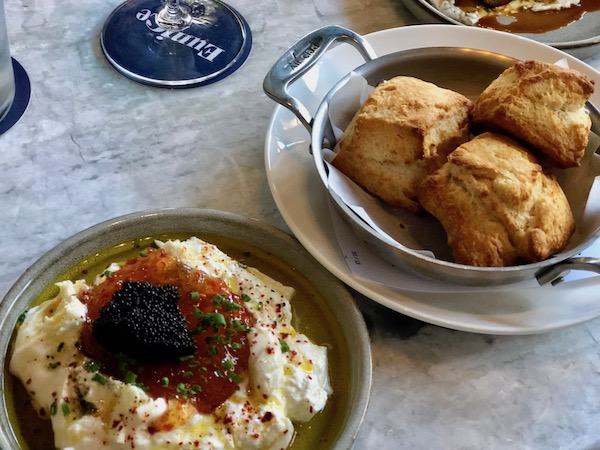 So many great dishes to choose from but my two very favorites would have to be the Hand Pulled Burrata with cajun caviar and apricot pepper jelly and the Dan Dan Shrimp Rolls that have just the right amount of bite (spicy aoili)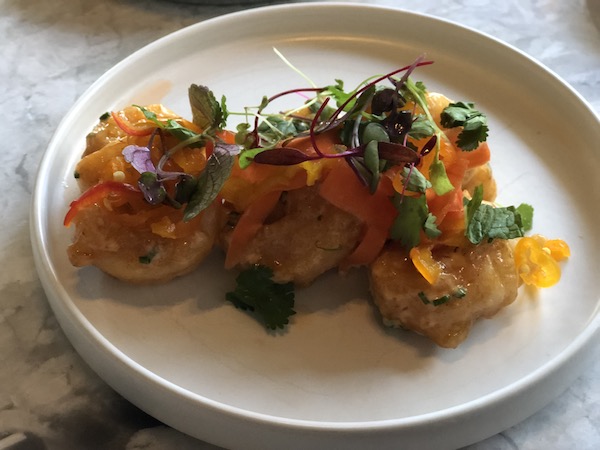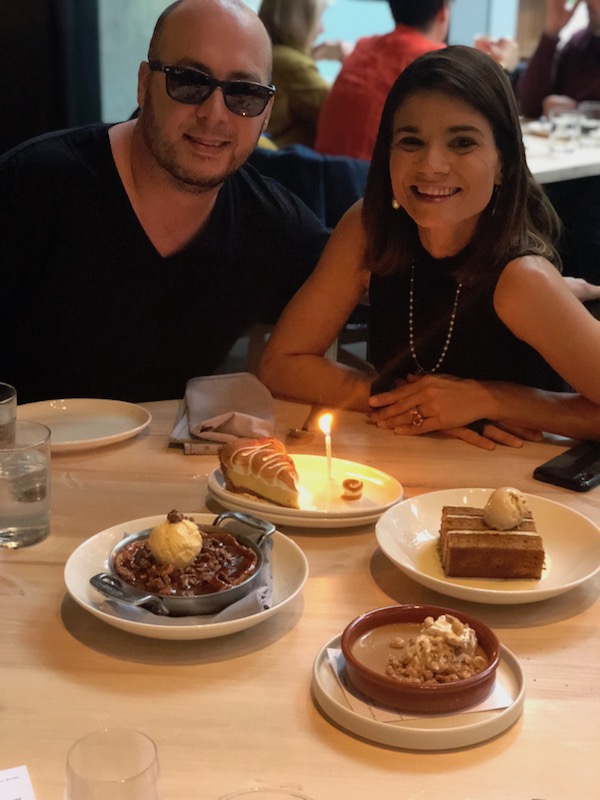 Dessert selection for our birthday brunch feast……Lemon meringue pie, Bread Pudding (a unique take on that classic), Carrot Cake w/scoop of Home Made Ice Cream and Pudding.
About the Chef:  Drake Leonard began his culinary journey in his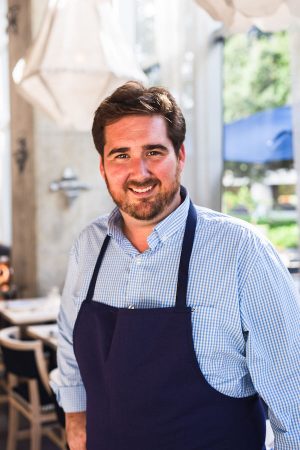 hometown of Eunice. After working his way up, learning every aspect of the kitchen, he earned a very sought after spot on the line at Restaurant August in NOLA while still a culinary student. After an apprenticeship at Manhattan's Cafe Boulud, Leonards spent two years living and working in various European cities.  He returned to NOLA in 2012 to focus on the intricacies of Gulf Coast cooking at famed La Provence and then on to BRG's nationally acclaimed Restaurant August as executive sous chef and also at Luke, another BRG Hospitality restaurant. Drake is a warm, friendly and very food-savvy guy that loves to chat with customers when taking a break from kitchen duties.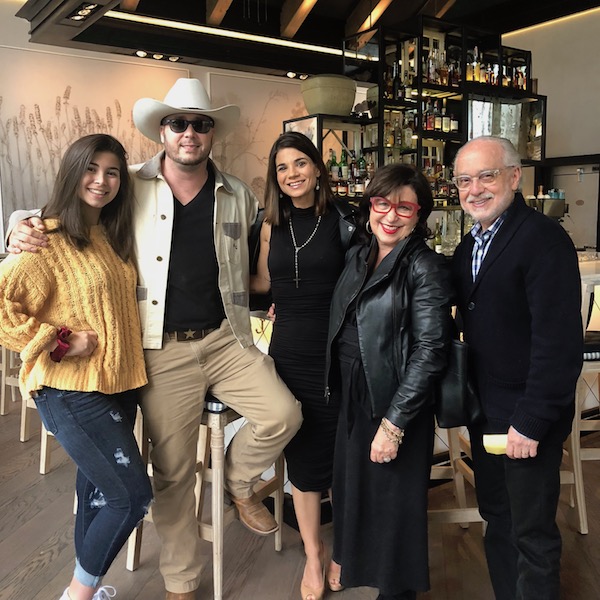 My family, celebrating my daughter Nicole Graham's birthday at the launch of their delish Sunday Brunch…..left to right, Haylie Graham, Micheal Graham, Nicole, yours truly and Alan Pactor. We were also joined by our friends, Jill Faucetta-King, Grey Bertolucci, Ewing King and their friend Eric visiting from Miami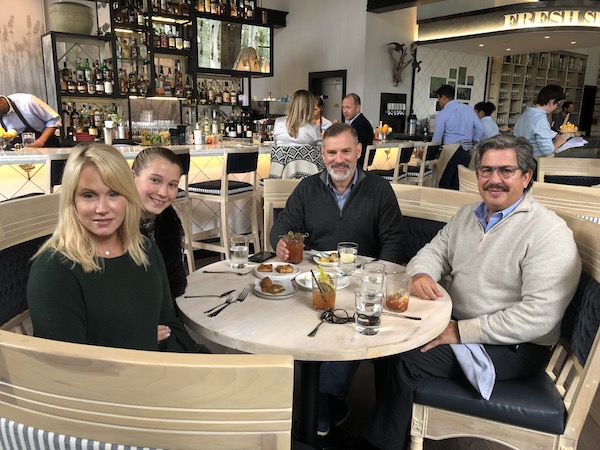 Eunice Restaurant; 3737 Buffalo Speedway (actually faces Richmond)  visit http://www.brg-hospitality.com for more details and to learn more.
Photos courtesy of Kristan Gilliam and Roz Pactor's iPhone