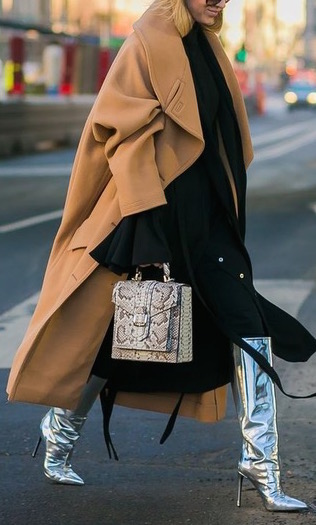 Time to break out the outwear because the cold weather is finally here! This season, its all about pieces that are just as fashionable as they are practical…so ladies, its time to get shopping!
Winter weather has made its way to us in Houston a little earlier than normal this year, bringing along not only the cheer of holiday season, but also the chill! While we can usually get away with some simple long sleeves well into December, this season seems to be calling out the coats in full (forty degree) force!
Whether your bundling up on a budget, so ready to put those holiday bonuses to good use, there is a jacket for you…we promise! The best thing about outerwear is the number of options available! We have picked the cutest styles in a variety of sizes, so no matter your budget there's something you can buy.
Also keep in mind, a lot of the pieces come in multiple colors, so if you see a jacket or coat that you love, just click on it and you will swiftly be taken to the retailers to page to shop until you drop!
---
Perfectly Puffy & Posh
Making its way from the ski slopes to shopping malls, puffy outwear is totally IN this year! Duchess Meghan Markle loves herself a nice puffy coat, and hey….if its good enough for a royal its good enough for us! The thickness of the coat allows for maximum warmth AND maximum style!
Image courtesy of @Pinterest

---
Classics With a Twist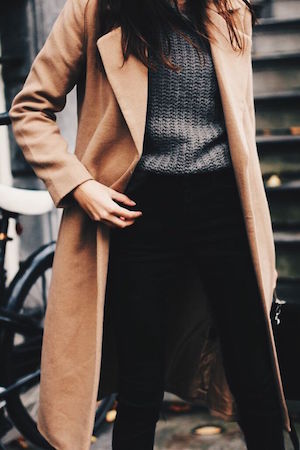 We love ourselves a good wool-coat to wrap up in winter to keep us cozy all day long. The fabric and the length promise to protect us from the blistering breeze all while keeping us looking chic as can be. These wooly wonders have been around for ages, have been updated in a more modern way and we can only see them being around for ages more!
Images courtesy of  ShopStyle

---
This Suits You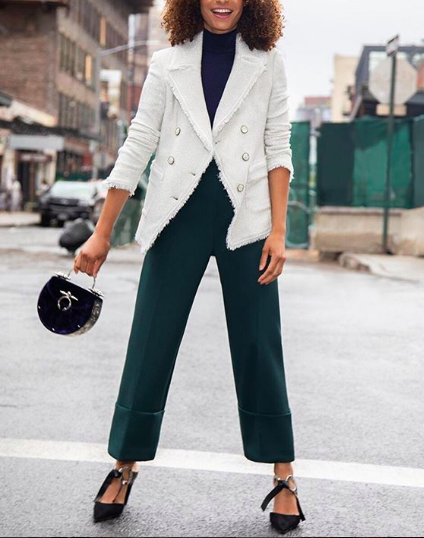 We are all business about surviving the cold, and what better way to do that than suiting up in office-inspired outerwear. Blazers are no long just for the boardroom, they can be added to just about any outfit and make it instantly fashion-girl chic! Insider tip: This look is majorly trending right now, especially when paired with denim and heeled booties!
Image courtesy of @intermixonline

---
Not Your Kid's Teddy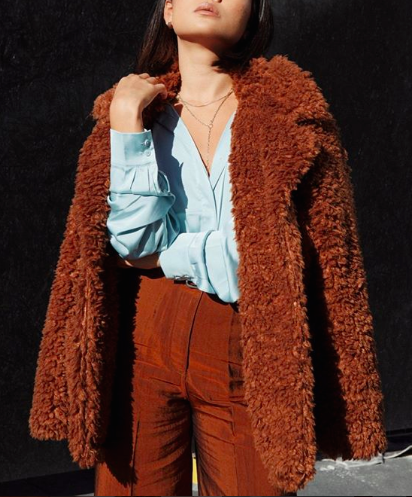 Our love for these fluffy coats is nearly unbearable! Teddy jackets are all the rage right now with the help of the unexpected texture it adds to every look. The fuzzy sherpa outerwear will block the most wintery of weather and keep you warm all winter long!
Image courtesy of @hm

---
Denim Diva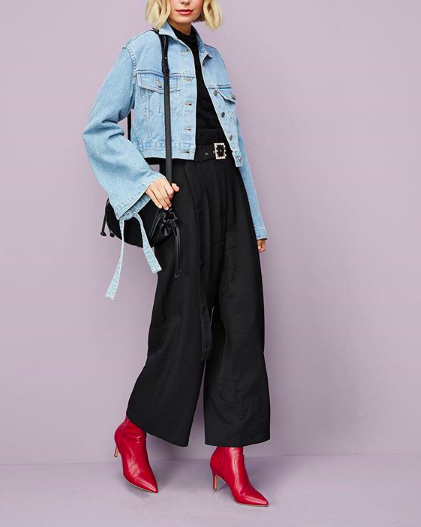 Hey, hey, blue jean lady…this one's for you! Jean jackets are one of the few fashion favorites that has truly stood the test of time. Denim goes with just about anything, and is the ideal jacket for just about any occasion, so one piece will go a long way!
Image courtesy of @lastcallnm

---
Lottsa Love for Longlines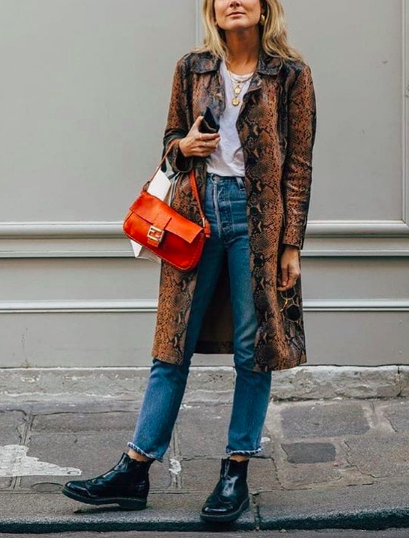 If you're going for full coverage, this is the look for you! With knee grazing lengths, longline outerwear will keep you warmer from head-to-toe. From wool to denim, there are jackets and coats on the market to match any outfit in your closet!
Image courtesy of @allsaints

---
Faux Fur is the Word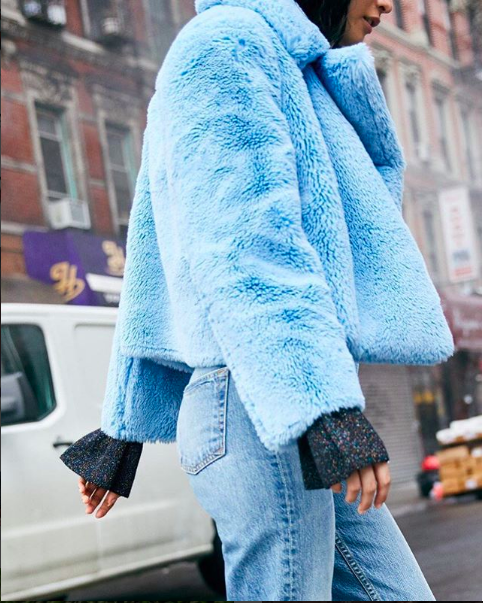 Cover up with a coat as soft as snow! This season, one of the biggest trends is proving to be faux fur in an array of colors from vibrant to neutral, patterned to plain, tailored to oversized. This cozy essential will add instant interest to any outfit, while allowing you to take the bliss of being wrapped in a blanket everywhere you go!
Image courtesy of @nordstrom

---
For the Love of Leather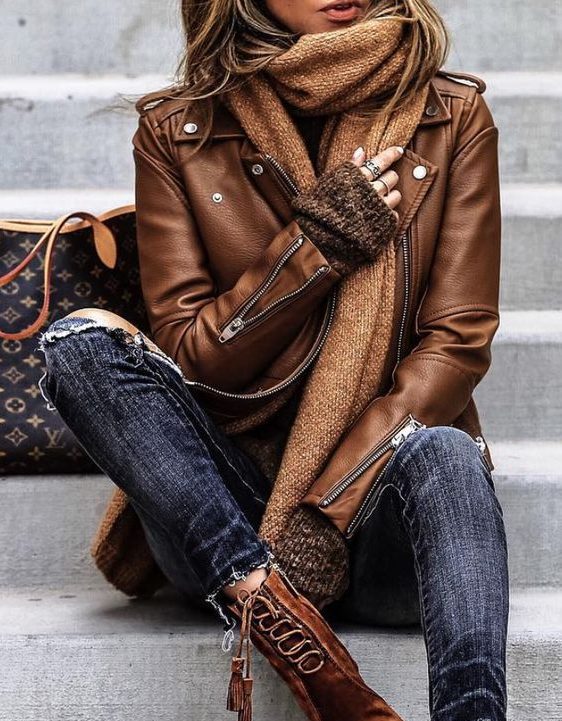 Cool weather, cooler girl! The leather jacket has been the universal symbol for cool for ages, and it is still here to stay. This piece provides effortless edge to whatever it is paired with all while keeping the biting elements at bay.
Image courtesy of ShopStyle

---
Want more outerwear inspiration? We've got you covered (literally!)…just click below!
Call it a Poncho, Call it a Cape, Call it a Wrap…What it's Not is a Coat
Light Outerwear Perfect for Houston
Feature Image courtesy of Society19