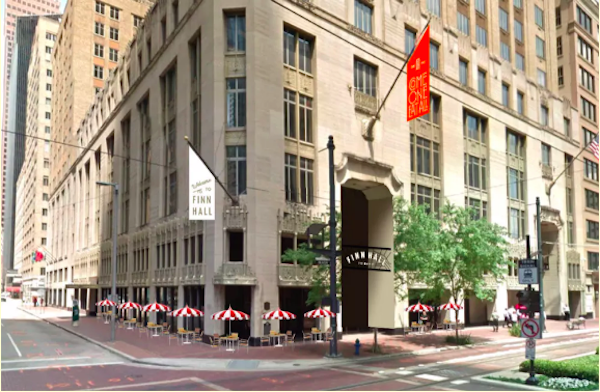 Houston's first premier food hall opened this week, and all we can say is WOW! With cuisine varieties as diverse as our beloved city, Finn Hall is a true homage to H-Town!
Last Friday, Finn Hall hosted an exclusive preview into their brand new spot and I was thrilled to get the invite of this much anticipated dining entry into the ever-growing Houston food scene. Even better…Finn Hall is now open to the public (Dec.3) and ready for you to come eat your heart out! I had been anxiously awaiting the opening of a fabulous food hall right here in out city. A New York girl at heart, I absolutely love Chelsea Market, and now we have our very own in Houston! The location is in the heart of downtown (the JP Morgan & Chase building to be exact), so you can feel the beat of the city through-and-through!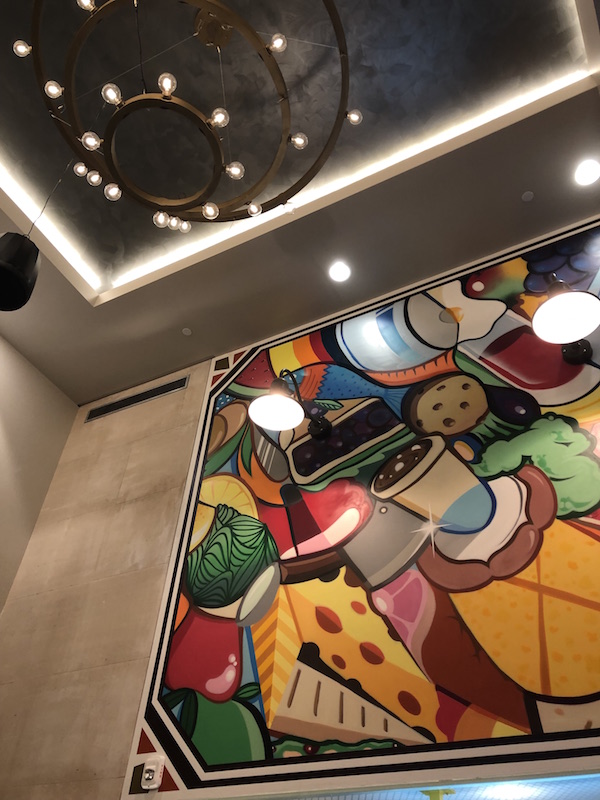 The Art Deco theme of The Jones on Rusk is the perfect match for the vibrant mural on the main wall of Finn Hall.
With an offering of ten different independently-owned restaurants and two bars, Finn Hall truly has something for everyone! With everything from Korean fair to food with NOLA flair, it is the ideal set-up for a break from the office, a tosnight out with a group of foodie-friends. We were able to sample some dishes from each place, and I can honestly say it was impossible to pick a favorite because they were all THAT GOOD! Click through the slideshow below to check out all of the restaurants Finn Hall has to offer!
There are also two bars in Finn Hall, both offering delicious craft beer and cocktails! The bar downstairs, St. Jac's, is in the heart of the hall, surrounded by all of the restaurants offering a vivacious atmosphere. It also has multiple big-screen TV's optimal for viewing any Houston team games! Make your way upstairs, and you have entered into a whole new world. Swallow's Nest is very appropriately named, sitting high above the bustle of the food hall. It is quieter and cozy, offering a more intimate experience in an exquisite setting. The decor of the classy cocktail bar, showcases the Art-Deco soul of the building it is nested in!
I was lucky enough to meet the man behind the magic, Finn Hall developer, Andy Simpson, at the event! He was so excited for the opening of Finn Hall, and I assured him that it was sure to be a huge hit here in Houston!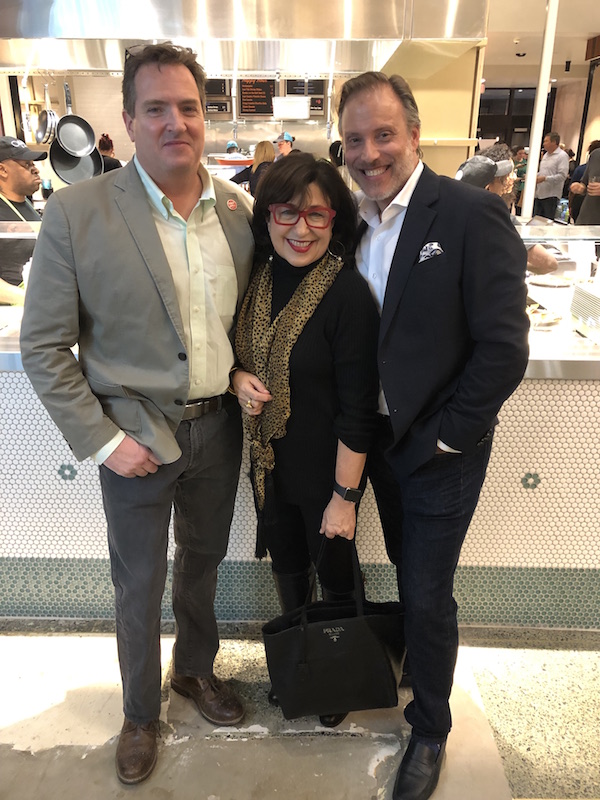 Finn Hall developer Andy Simpson , yours truly, and Shepard Ross, a co-developer of Bravery Chef Hall, opening Downtown in January 
So get your appetites ready and head over to Finn Hall for an experience you (and your tastebuds) will never forget! Bon Appétit!