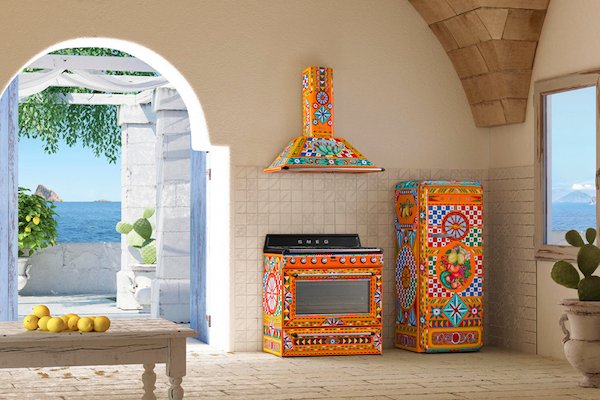 Housework doesn't have to be so boring anymore! Luxury design houses and retailers have heard the consumers' cry for innovation and they have delivered BIG TIME. Brands such as Dolce & Gabbana  and Gucci have jumped on board with luxury home decor and appliances, which has led even more retailers (think Neiman Marcus, Moda Operandi, etc.) to join in, too!
More retailers picking up luxurious home lines, means easier ways to shop them in-store and online.  I mean, come on, for all the work that you put into keeping your home feeling home-y, you deserve THAT $50,000 hand-painted D&G refrigerator!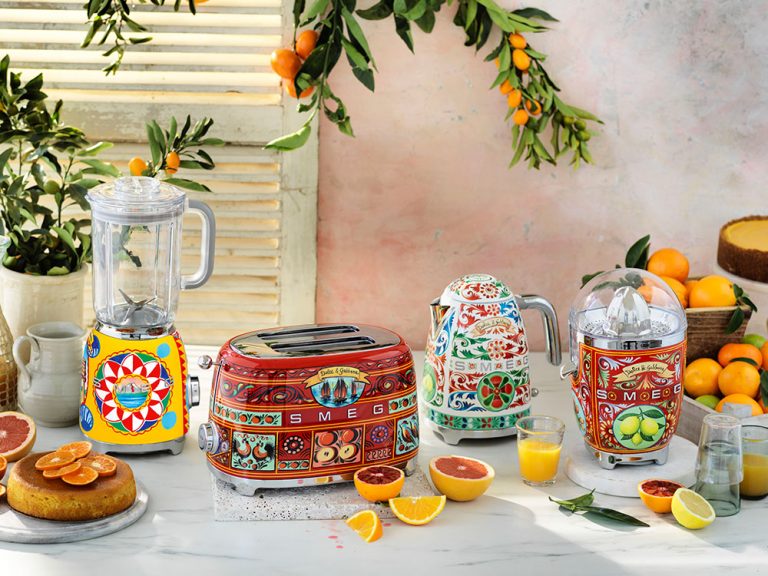 @smegusa
Drawing from their treasured Sicialian roots, designers Domenico Dolce and Stefano Gabbana of Dolce and Gabbana, worked with the upscale appliance company, Smeg, to create a one-of-kind kitchen 'Divina Cucina' collection. Adorned in the signature, floral and bright designs of the fashion powerhouse, these appliances suddenly made cooking seem a little more bellisimo! The collaboration has had three releases since its conception in February 2016, and we can only hope there is more in the near future! Click on the video below for an inside look into the making of this collection!

Shop the Dolce & Gabbana x Smeg Collection Here
______
As we move from the kitchen to the living room, Gucci has provided the perfect tools to give your home a magically, fanciful facelift! As he has done with the Gucci brand since taking over in 2015, Alessandro Michele has created a line of furniture and decorative pieces worthy of a museum. Aptly named Gucci Décor, the whimsical line offers everything from throw pillows with the iconic double G logo, to surprisingly subtle candles, to fantasy-inducing wallpaper in classic Gucci Bloom print. While a full blown Guccified house is definitely not for everyone, one simple piece can add a huge impact to any room you place it in!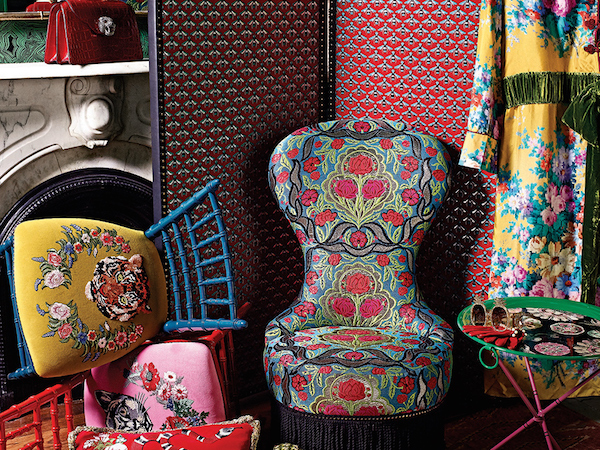 Austin Way

Shop the Gucci Décor Here
______
Namesake to one of the most famous mansions in history, its only fitting that Versace have a show stopping home decor line! Decorated in the iconic Medusa logo (which Gianni chose due to her ability to make people fall in love with her, as he hoped the same for his brand), this collection is classic Versace through-and-through. Alongside the typical black-and-gold design are bright and vibrant colors, fully encompassing the spirit of a daring and glamorous brand. Made up of all things bed, bath, dining and living, Versace has got you covered in every department!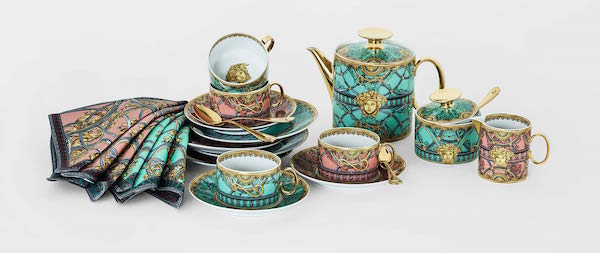 Versace

Shop Versace Home Here
_____
Need more designer home decor inspiration in your life? Check out MRG's coverage from the release of Louis Vuitton's Objets Nomades collection- click here! Also, take a peek at the video below for a behind the making of a piece of the collection.
______
The world of luxury home decor is not just for the brands with fashion week residencies, however. Italian decorative arts company, Fornasetti, is a personal favorite of MRG and has an unmistakable signature style. With glassware, furniture, scarves, fragrances and more, you can truly elevate every aspect of your life with this brand. Known most for their eclectic face designs, a Fornasetti piece is simply unmistakable! Houston-folk take note, Kuhl-Linscomb has one of the biggest collections we've seen!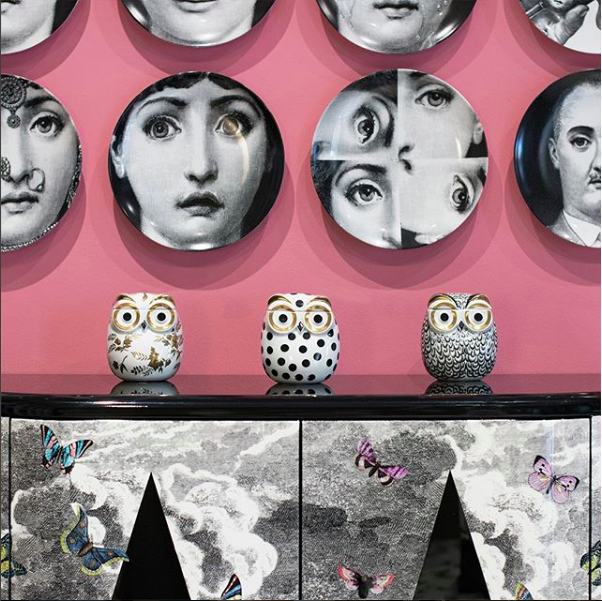 @Fornasetti 

Shop Fornasetti Home Here
______
Keeping with the spirit of whimsy, Jonathan Adler is a pro at elevating everyday household items and transforming them into pieces of art. He isn't afraid to get a little weird with his designs, which makes his pieces all that more unique and exciting! With items like this teapot with a mustache (yes, you read that correctly!), this handful of a candelabra, and this adorable elephant table lamp, its easy to get lost in the magical world Adler resides in. One of our favorite collections of his is Muse, giving us porcelain pieces with surrealist body parts that are perfect conversation starters for any dinner party!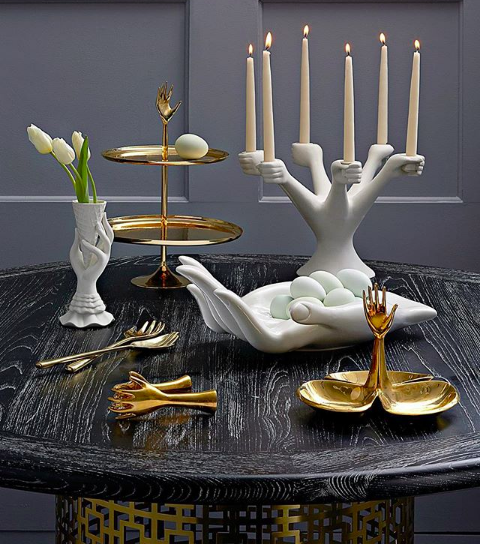 @JonathanAdler

Shop Jonathan Adler Here
Happy redecorating!!
Feature Image courtesy of HighSnobiety.com