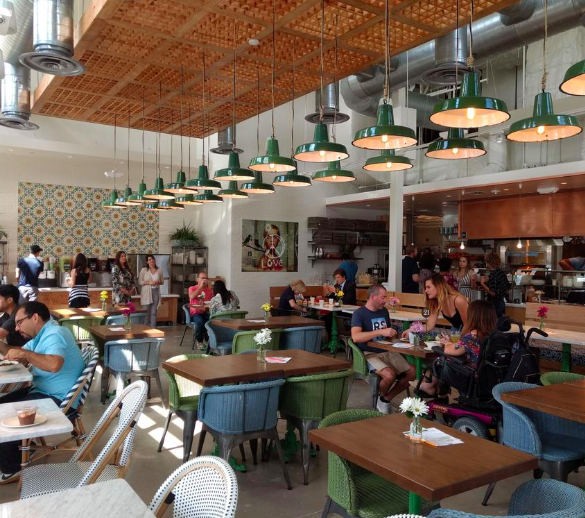 (Photo Courtesy of Jen Para)
Healthy eats have been on the rise in Houston lately, and another great addition is Flower Child. New to Houston but not to Texas , Flower Child is a fast casual restaurant that you can eat without the guilt. Brought to you by Fox Restaurant Concepts, owners ofTrue Food and North Italia restaurants in Boulevard Place,  Flower Child's  first Houston location in Uptown Park will be opening this upcoming Wednesday, September 12.
Head Chef Don Bowie, a Third Ward Native, says that "by making everything from scratch and incorporating lots of global flavors, the restaurant keeps things fresh for its customers."
Dishes you can find on the menu includes Heirloom Tomato Toast, Vietnamese Crunch Salad, Indian Spiced Cauliflower, and plenty more! They also serve juice and desserts. With an expansive menu, they have vegetarian, vegan, and/or gluten-free options. Desserts such as the brownie and the vegan chocolate pudding are both gluten-free. They also serve wine such as prosecco and rosé and Texas beers.
Bowie, vouches for Flower Child's version of mac and cheese, which uses a three cheese blend. "It has to be one of the top three cheese sauces I've ever tried" he says.
For more information, you can look at the menu here.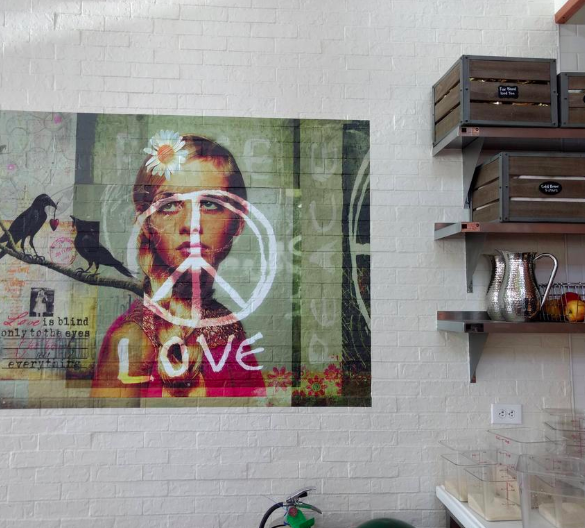 (Photo Courtesy of Jen Para)
This past weekend, we had the chance to get a sneak peek before they officially open Wednesday.
We ordered the Thai Cashew Quinoa Bowl, the Mother Earth (plus Salmon) Bowl, as well as a fresh Coconut, brownies, and cookies.
As someone who is semi-skeptical of "healthy" dining spots, I was pleasantly surprised by the flavor and the amount of options I had to pick from. The fresh Coconut was also a great addition! It was one of the best I've had in Houston. I normally don't like to eat the meat because it tends to be hard, but the texture on this one was amazing! Highly recommended.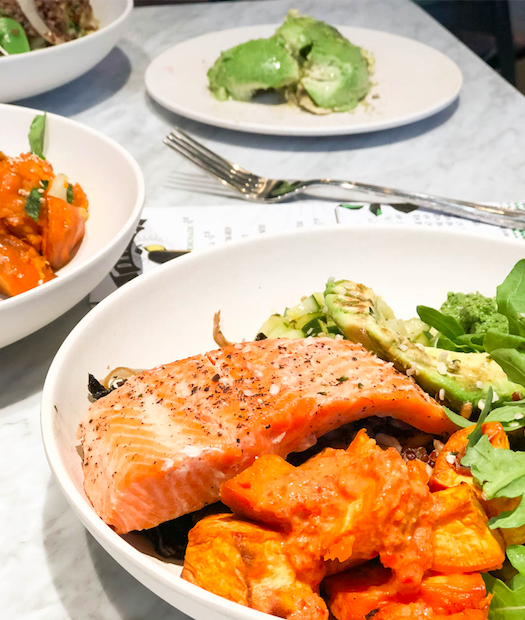 Mother Earth Bowl // Ancient Grains, Sweet Potato,  Portobello Mushroom,  Avocado, Cucumber, Broccoli Peso, Charred Onion, Leafy Greens, Red Pepper Miso Vinaigrette, Hemp Seed ( plus Salmon)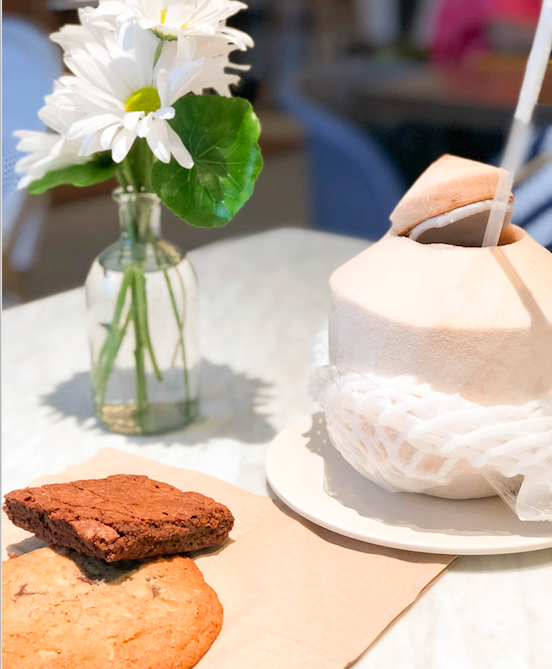 Fresh Coconut Water, Brownie, Cookie
1101 Uptown Park BLvd. #C-6, Houston, TX 77056
713. 730. 4261