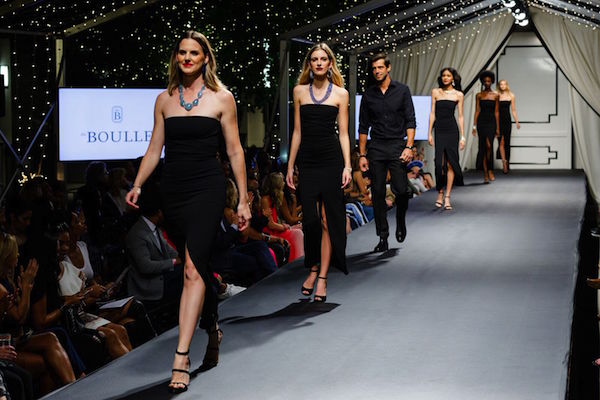 Houston's biggest fashion collaboration is back and we could not be more excited! Tons of shows from a variety of designers, both local and beyond- all ready to be showcased at  River Oaks District, October 4-6!
Fall is officially here, and Houston…Fashion X is here to do it in style! River Oaks District will be transformed Thursday, October 4th through Saturday the 6th for three nights of fabulous fashion shows. Strutting down the runway will be designs from emerging and established local talent, including season winners and All Stars from Project Runway, as well as fall's hottest trends from the luxury brands residing in River Oaks District!
"We are thrilled to once again partner with Fashion X Houston in creating a one-of-a-kind event that not only showcases iconic styles from our prestigious brands, but also spotlights the talents of local fashion designers. Support from these three evenings will make a significant impact in the important work of our Houston nonprofits and we are honored to make that possible."

-Jennifer Rivera, marketing manager of River Oaks District.
Proceeds from each night will be donated to the event's VIP Style Setters' local Houston nonprofits of choice (listed below). The fashionable festivities will continue as select retailers from River Oaks District feature fall trend presentations and in-store events. And if you are in the market for some finishing touches on an outfit, The Gallery, a curated space filled with pop-up shops, will offer the latest from local accessories designers.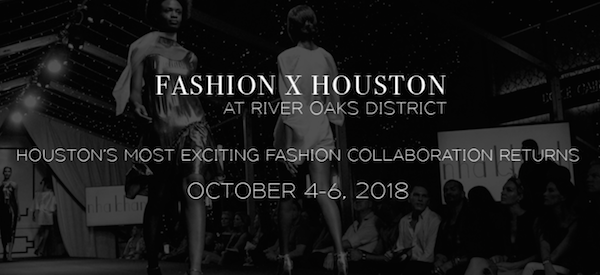 "Our partnership with River Oaks District allows for an incredible opportunity to provide a highly-anticipated fashionable and charitable experience on a grand scale. With its array of first-class retailers and restaurants, we are excited to return to River Oaks District and bring glamour into the everyday lives of Houston men and women."

-Matt Swinney, founder of the Fashion X brand.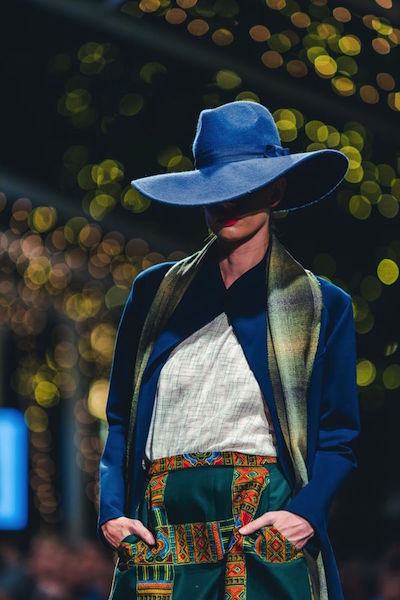 Thursday, October 4th
On the Runway : River Oaks District retailers Akris, Alice + Olivia, Canali, Eres, Etro, Kiton, Roberto  Cavalli and Stella McCartney
Style Setters: Founder of The Arts of Healing, Lori Raijman with The American Lung Association as her chosen charity and Vivian Wise, a style icon and philanthropist who chose to support Texas Legacy Foundation.
Friday, October 5th
On the Runway: Full collections by Chloe Dao, Miles David, Shusi, B. Freedom, Maryam Khizer, Silk Threads by Ruby Bhandari, Varun Bahl, Bridal Motif and MODChic with capsule collections by Amberleaf, Deanna Gayle, Dappled, Alexandria Lee, Ronica  Marie  Couture and Valerie  Garmino.
Style Setter: Donae Charmosta, a wife, mother and philanthropist known in Houston as, "The Vintage Contessa", benefiting Crime Stoppers of Houston.
Saturday, October 6th
On the Runway: Full collections by Mysterious by NPN, Abi Ferrin, Bentley &Lace, Modish & Swank, Erum Khan, Rana Noman, Travis Cal Styles and Nava with capsule collections by Amberleaf, Amyra, H&H Designs and Valerie Garmino.
Style Setter: Entrepreneur, philanthropist and ever-so-stylish, Alicia Smith, who has chosen to support St. Bernard Project, also known as SBP, will be co-hosting a pre-show event at Akris where 10% of purchases will benefit SBP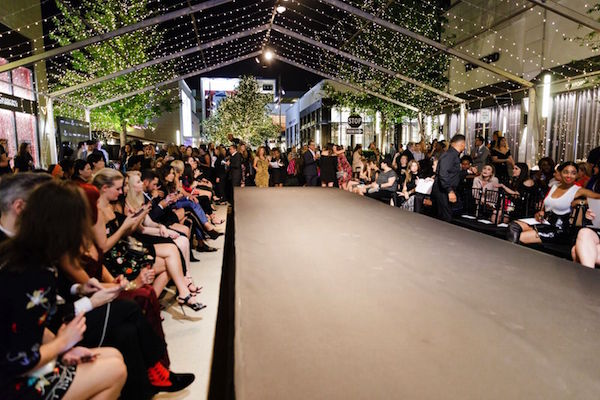 In-store events will be held the entire  weekend from 5pm to 7pm with treats and fun including: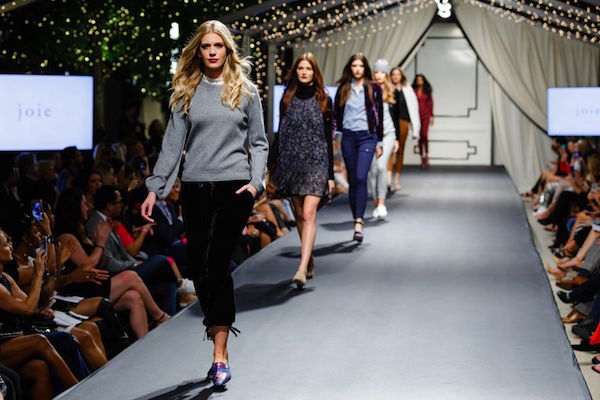 In-store events are scheduled from 5 p.m. to 7 p.m., runway show registration and VIP lounge opens at 6:30 p.m. and runway shows start at 8 p.m. Front-row seats are available now and may be purchased for $250. Individual tickets will be sold on a first-come, first-serve basis for $75 and standing room tickets for $35. To purchase tickets, please visit houston.fashionx.co.
For more information on River Oaks District, please visit http://www.riveroaksdistrict.com/ and Connect with Fashion X Houston on Facebook, Twitter and Instagram.
Images courtesy of Fashion X Houston