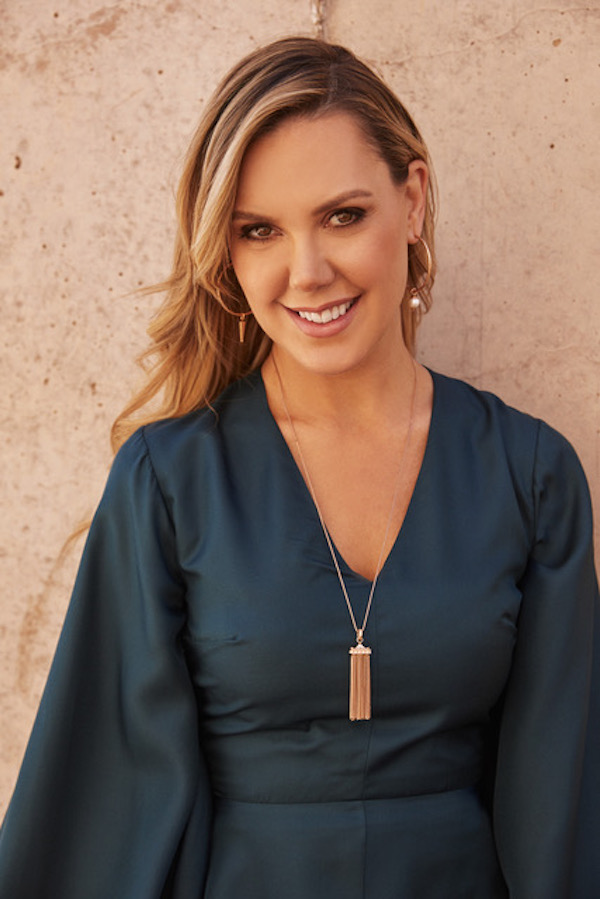 Kendra Scott was back in town for a whirlwind couple of days for what I like to think of as her reunion tour for so many of us and to launch her brand new charms collection with a grand party and her signature philanthropy through a visit to MD Anderson
How great was it to have some face time and actually get to visit with Austin-based designer and CEO of her namesake brand, Kendra Scott. She was in town to preview the launch of her first charms collection which just hit the stores and the web on September 26. This newest endeavor by the jewelry power woman is an extension of her ever-popular Color Bar concept which is a highlight of her in store and online presence. Like the Color Bar, the charm collection further allows customers to personalize their jewelry to reflect their individual style. The collection features more than 300 charms in six different suites including stones, symbols, letters and zodiac signs. However, what makes this charm collection unique is the variety of modern style bases that she offers her customers, including adjustable necklaces, pinch cuffs, and hoop earrings unique to the collection. With Jewelry fashion being very focused on layering these days, this gives you some unique opportunities to build on that. By placing the power of storytelling into the hands of her customers, Kendra continues to innovate by tapping into an unparalleled level of personalization.
About the Charm Selection……(available in store and online as of September 26)
The Kendra Scott Charm Collection offers an assortment from alphabet charms, zodiac, birth stone colors, symbols and charms that tell YOUR story; healing stone charms and the very special You Do Good charms, an assortment of philanthropy charms that donate a percentage of the proceeds to causes (8 of them) that are near and dear to Kendra's Scott's heart.
Take a look………
In closing, about Kendra Scott…..the woman, the Designer/CEO, the Brand and the Philantropist
In case you are not totally familiar with this marvel of a woman that has built and remained the 'woman in control' of a billion dollar brand, here are a few facts that should inspire young women out there to follow your dream and you can make it happen.
After spending a lot of time at MD Anderson at a young age with a very ill stepfather, she moved to Austin where she started making jewelry back in 2002 in her bedroom, three months after her first son was born. She was given $500 to start her collection and literally went from door-to-door selling her samples until she sold out. She developed a business that has become a world-renowned brand sold in 80 namesake stores, 600 fine retailers that include Neiman Marcus, Nordstroms, Bloomingdales and most recently Selfridge in London and quite a force in the online business. Her Austin-based business has expanded to a luxe new modern office complex that has been toured on National TV by GMA's Gail King.  She has made it……however all the while keeping her brand focused on the core pillars of who she is and what she deems important……Family, Fashion and Philanthropy. This award winning designer has received more accolades than I can list here but after seeing her last week, it did my heart good to see that her core vivacious and warm personality was still in tact. To see more about her, her fashion and her over-the-top philantrophy that stems from the Kendra Cares program and beyond…..her full bio is a must-read for those young women out there that need some inspiration right now!  Please click on KendraScott.com or even better….check out myredglasses.com/kendrascott to read about her from her very beginning in Houston back in 2012 and many stories that followed.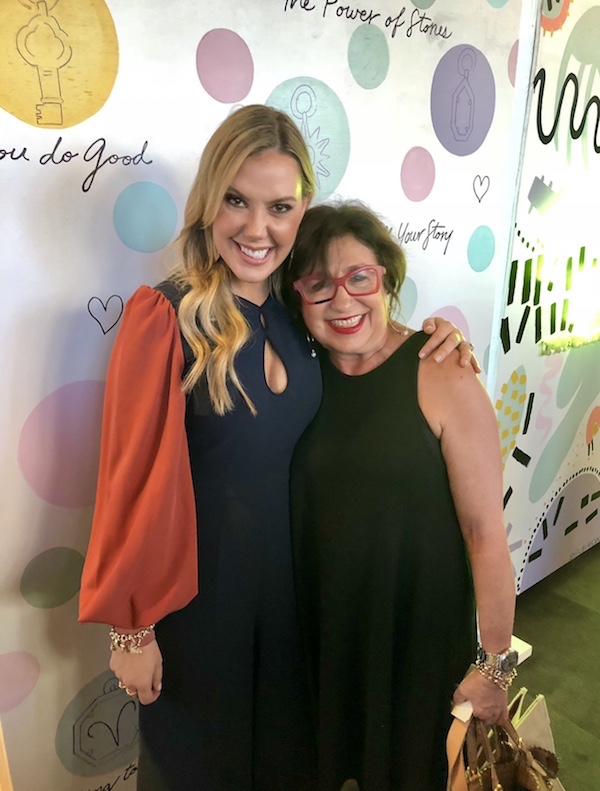 Kendra Scott and yours truly at Charm Collection Launch Party at The Dunlavy
photos courtesy of Kendra Scott