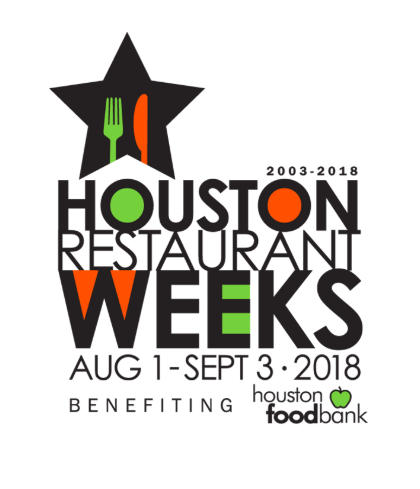 (Photo Courtesy of Houston Restaurant Week)
August is almost over here which means… the end is coming for.. Houston Restaurant Week! This year, the list is bigger and better than ever! Many new restaurants have joined this wonderful cause as well as many of our 'H-town favorites' that are worth a visit.  Houston Restaurant Week is a great time to try new restaurants that have been on your list but also to re-visit the many great eateries that we love to visit and want to take this opportunity to re-visit. This event is a great time to show our support for the many awesome eateries in our city that support this much-needed cause that feeds so many of our city's worthy residents!
For those who are unaware, Houston Restauraunt Weeks actually runs a month long from August 1- September 3! Tthere is a list of participating restaurants ( over 200) that offer two or three-course meals ($20 brunch, $20 lunch, and $35/$45 dinner). Each meal donates a certain amount toward the Houston Food Bank ( ranging from $3-$7).
It is organized by Cleverly Stone, and has raised over $9.6 million since 2003.
The list below includes new ones and many more! (click on restaurant name in Red to check-out websites) Also, included in today's blast are a sampling of some of our favorite visits to some of the newer restaurants here in H-town that are now a part of HRW…..
New Restaurants to Check out 
2003 Lexington St.; 832-649-4636
2310 Decatur St.; 713-864-2328
Bloom & Bee
1600 W. Loop South; 346-227-5139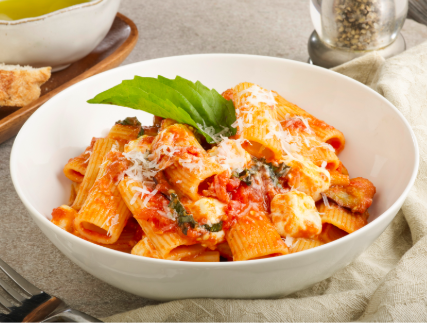 (Photo Courtesy of Carmelo's Cucina Italiana
14795 Memorial Dr, Houston, TX 77079, 281- 513-0696
Emmaline
3210 W Dallas St.; 713-523-3210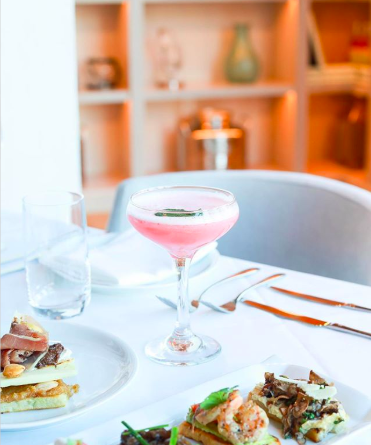 (Photo Courtesy of Vicheka Im)
5115 Westheimer Rd.; 832-632-6632
Freso Cafe Italiano
3277 Southwest Freeway; 281-888-2226
Goode Company Kitchen & Cantina
9005 Katy Freeway; 713-766-3434 or 8865 Six Pines Dr.; 281-826-5150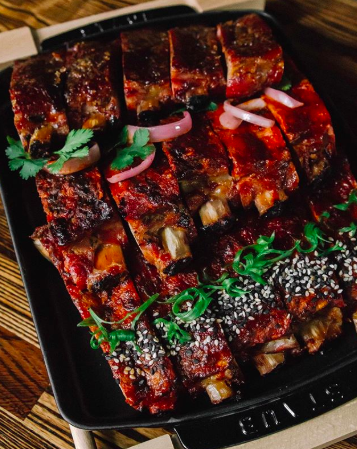 (Photo Courtesy of International Smoke)
800 Sorella Ct., #940; 713-714-0126
Maison Pucha Bistro
1001 Studewood St.; 713-637-4976
Night Heron
1601 W. Main St.; 713-527-8010
Poitín
2313 Edwards St #100, Houston, TX 77007, (713) 470-6686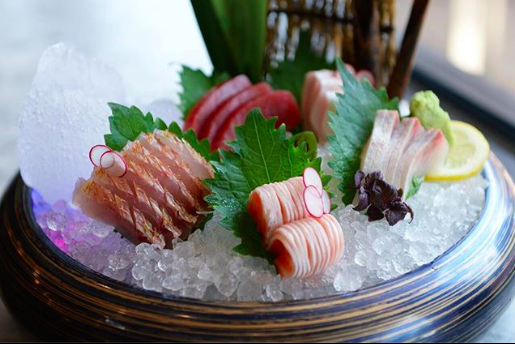 (Photo Courtesy of Tobiuo Sushi & Bar)
23501 Cinco Ranch Blvd h130, Katy, TX 77494,  281-394- 7156
 Some H-town Favorites Worthy of a Re-visit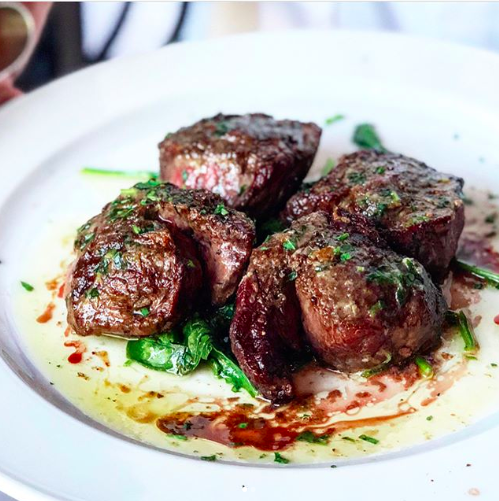 (Photo Courtesy of B&B Butchers)
1814 Washington Ave, Houston, TX 77007, (713) 862-1814
1962 West Gray, Houston, TX 77019 (713)524-1919
2442 Times Blvd, Houston, TX 77005, (713) 520-8841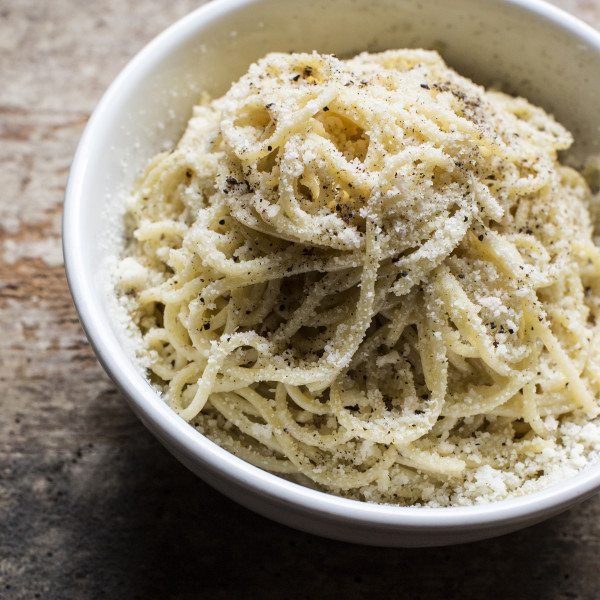 (Photo Courtesy of Coltivare)
3320 White Oak Dr, Houston, TX 77007,  (713) 637-4095
1706 Westheimer Rd, Houston, TX 77006, (713) 529-3535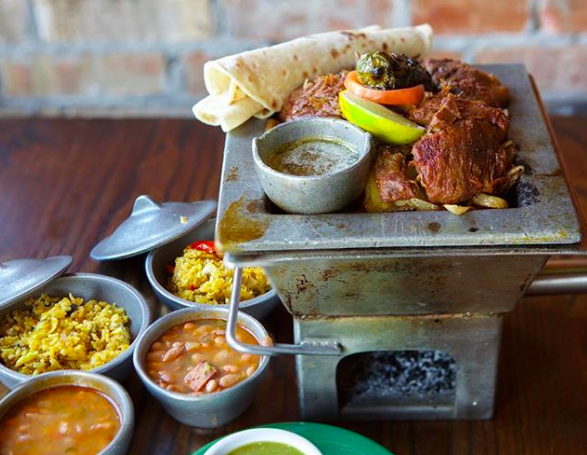 (Photo Courtesy of El Tiempo)
Multiple Locations
3111 Kirby Dr, Houston, TX 77098, (713) 728-6410
Multple Locations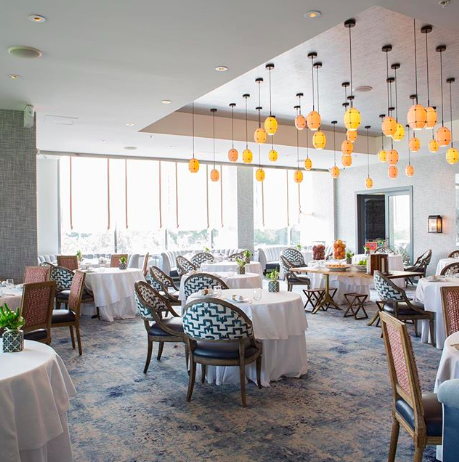 (Photo Courtesy of La table)
1800 Post Oak Blvd #6110, Houston, TX 77056, (713) 439-1000
125 W Gray St, Houston, TX 77019, (713) 528-0115
3755 Richmond Ave, Houston, TX 77046, (713) 622-6778
Tony Mandola's Gulf Coast Kitchen
1212 Waugh Dr, Houston, TX 77019, (713) 528-3474
1510 Texas Ave, Houston, TX 77002, (713) 228-1111
1640 West Loop S, Houston, TX 77027, (713) 840-7190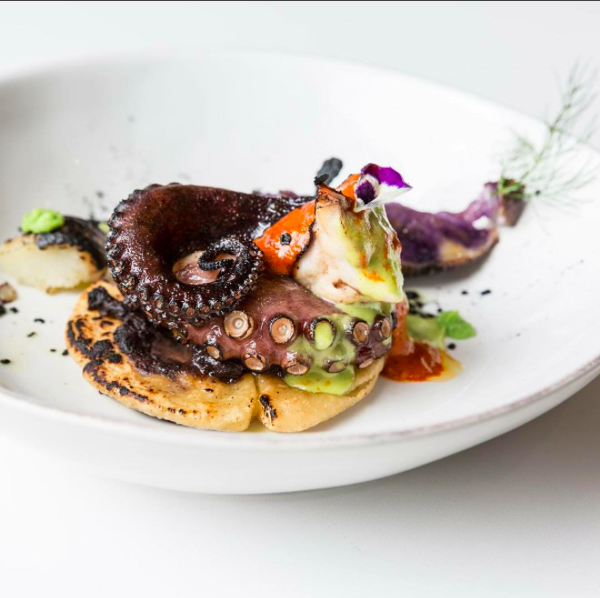 (Photo Courtesy of Xochi)
1777 Walker St, Houston, TX 77010, (713) 400-3330