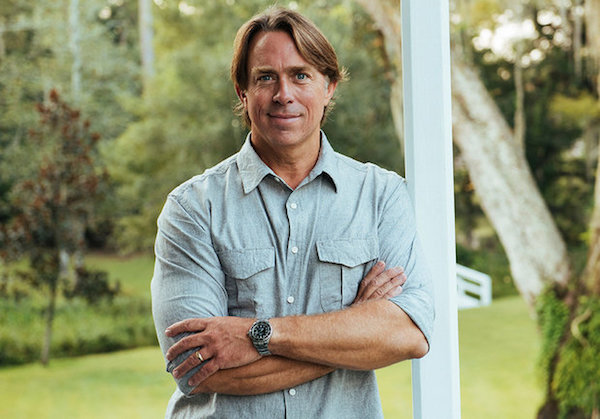 Photo by Rush Jagoe, courtesy of Besh Restaurant Group
After years of speculation, one of my all time favorite chefs, John Besh, is FINALLY opening a restaurant in Houston, and I couldn't be more excited.  I met the NOLA Superchef when he was in town at Billy Reid's store near River Oaks to promote the aprons that the designer had made and was selling to benefit John Besh's foundation that supports the education of young chefs that could not otherwise afford to learn culinary skills. He was terrific, personable, brought his stable of great chefs and we had a feast on his delish Cajun fare! He was very inquisitive when we spoke, about what I thought the hottest restaurants in town were? best locations, etc…..we definitely knew he was looking to do something permanent here after he had had a sell-out success at Chris Shepherd's  Underbelly.
For those of you who aren't familiar with John Besh, he's a James Beard award winning celebrity chef based in New Orleans. His Houston restaurant, Eunice, named for his home town will be coming next fall, and will be located in Greenway Plaza (3737 Buffalo Speedway).  It will be a creole and cajun spot, which is exactly what he's known for.