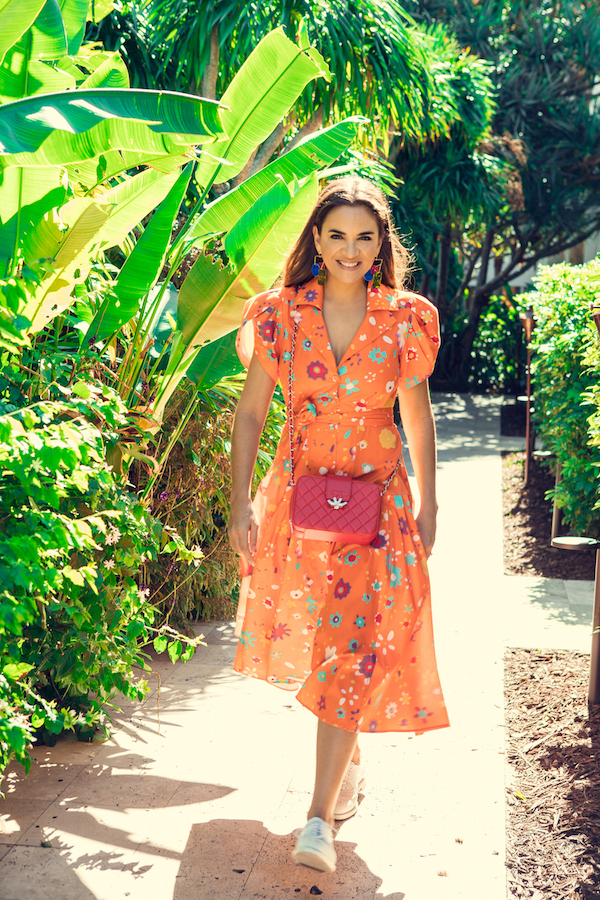 Laure Heraird Dubreuil, founder and owner of The Webster, has responded to her many customer requests to create her very own collection, LHD
I must say that I have been a fan of the very French native turned American fashion leader,  Laure Heraird Dubreuil since we met when The Webster opened its Houston location, which at the time was the first step out from her then home base, her Miami haute spots. She exudes creativity, high energy and a strong fashion sense.  Since her Houston opening she has expanded her brand to include California and New York as well and has moved her home and family to NYC from Miami.  However, as you are about to see you cannot take her far away from the place she loves, Miami Beach and she has developed a line influenced by that travel destination, that comes straight from the heart!
This new collection, LHD, was launched last November as an upper contemporary label that offers ready-to-wear, accessories and exclusive collaborations with others that fit into her global lifestyle. Her goal in establishing her first collection was to design for the destinations that she loved most. Her idea as she explained it to me at her recent Houston launch was to give her clientele what they would want 'to pack' for their trip to these destinations, not designed for purchase there.  It is no surprise that her very first collection for Spring talks to her Miami lifestyle, a place she clearly loves to visit.  The collection which was great fun for her to walk me through is designed in that same whimsical attitude that is so Miami and so Webster in feel. She has placed her emphasis on exclusive prints, electric color palettes and vintage inspired silhouettes.  My favorite print that we reviewed on her store rack was the 'crocodile print' that she said she loved because it was so Miami but not as predictable as a flamingo…..her compromise, said Laure was, " crocodiles in playful hot pink flamingo colors, perfect, right!"
The collection includes dresses, my personal favorite the midi-length shirt dress in assorted prints layered over a slip dress in a complimenting color. She also has great choices in skirts, blouses, shorts, rompers, cashmere sweaters, graphic tees and jumpsuits. She has joined with many of her friends and long time Webster suppliers such as Aurelie Biderman, Linda Farrow and Pierre Hardy to add collaborations to the collection. Everything in the collection is priced from $45 to $895.
The end result for Laure is that she has created a very fashion forward, feminine, timeless and most importantly effortless designs that speak to her personal lifestyle as well.  The focus of the line is on the very spirit of travel with everything included to pack for that very special trip in that very special destination.  So Miami first and where will she focus next for her summer collection….think Mediterranean, just sayin'.