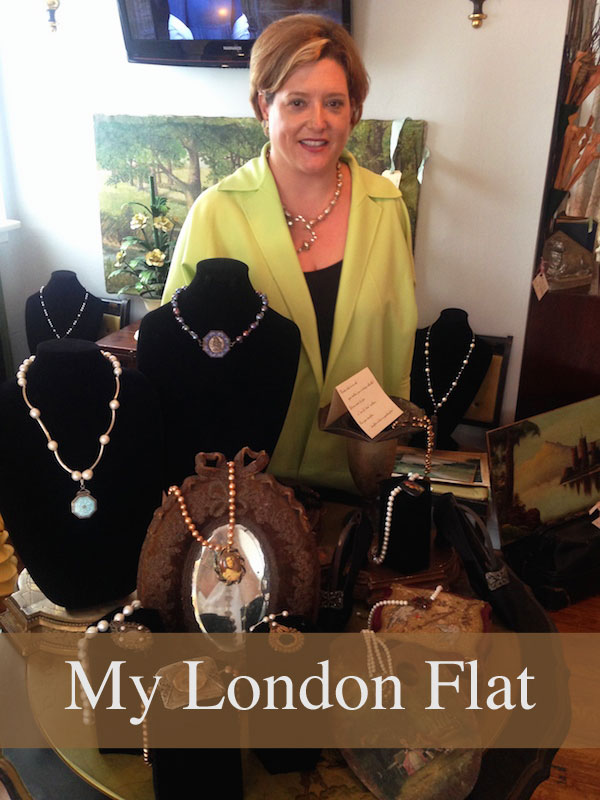 Suzy Smith, resident of London for many years, brought back her many treasures to share with all in Texas……..The Lone Star Encounters the Union Jack!
Upon visiting My London Flat, a charming British-filled Vintage haven on Persa whose Union Jack flag flies in front of her shop, how shocked was I to meet the proprietor, Suzy Smith, and find out that she was not British by birth….only through residency. However, it did not take long  to tour her store, see her lovely and very British wares, that included a framed personal letter from Princess Diana in gratitude for the pillow she made for then infant Prince William,  that we began speaking in a British accent by the time we left!   We were all in awe of the fine and unique pieces that had taken up residence in this adorable little treasure in the sky off Westheimer.
About Suzy Smith:
A native of St. Louis came to Texas to work in Dallas for our favorite Texas-based couturier, Victor Costa and then on to become a fashion stylist.  Then love, marriage and hubby's work took them to London for several years where her children were born.  She began to work on her own fashion endeavors which included, Second Suitcase, a handbag line she created while living in London with her family. She also has a Jewelry collection made from the finest vintage brooches, baroque pearls and shoe pins. All one of a kind pieces that would be a lovely completion to any wardrobe.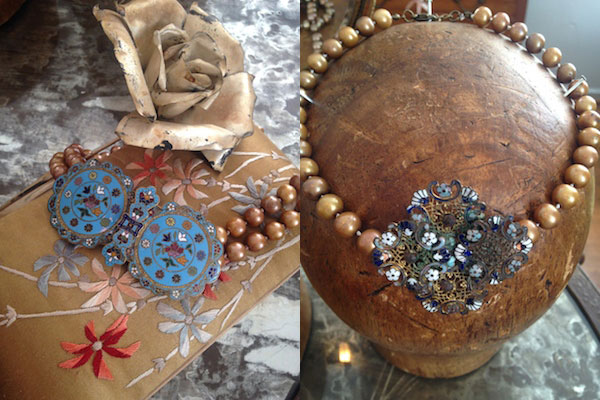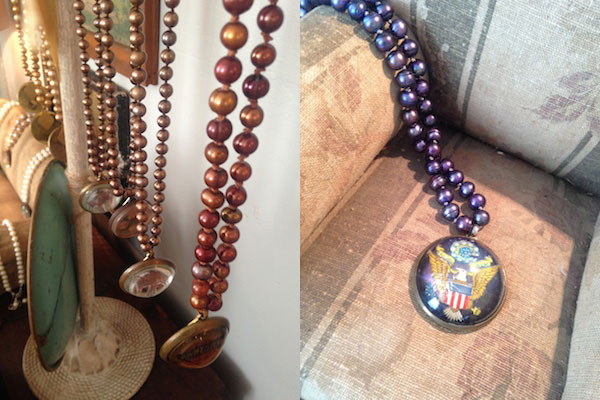 Jewelry:
Each piece of Suzy's jewelry is hand-made using some treasure from the past. Necklaces made from vintage shoe clips and brooches are strung delicately with pearls and displayed, draped and hung amongst the many beautiful interiors.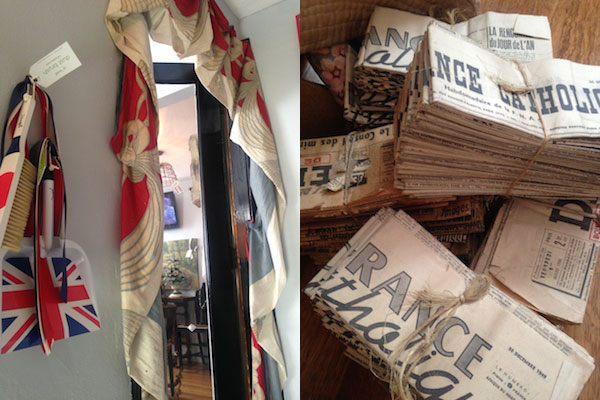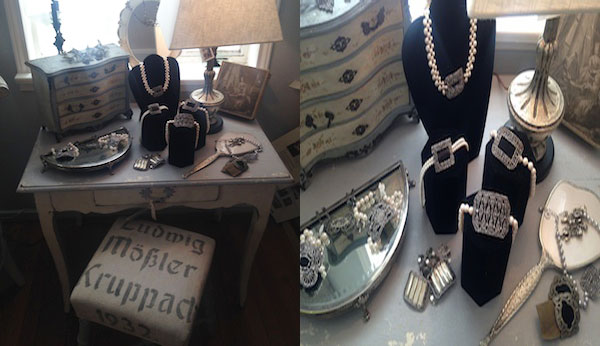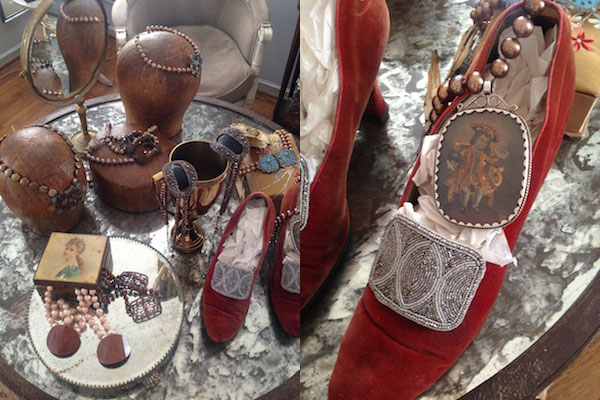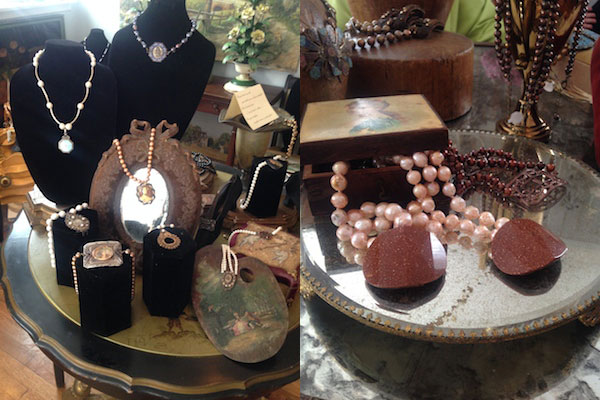 Handbags:
Each bag is manufactured in the United States. The design of the bags are unique and offer easy travel features, hence the name of the line, Second Suitcase.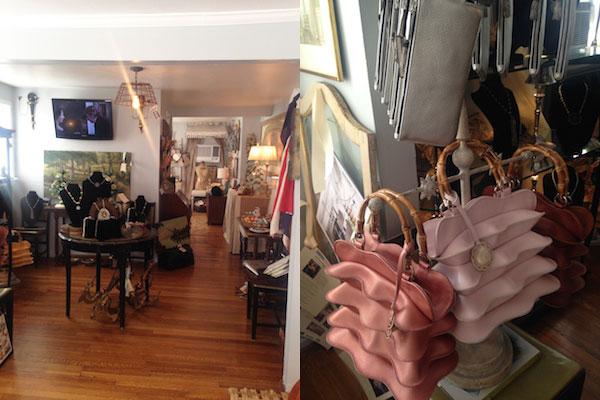 Interiors:
During Suzy's tenure abroad she would collect antiques from various places around London, including the amazing flea market on Portobello Road. Along with the many vintage gems are unique home furnishing items such as French newspapers from the early 1900's, fine art, lighting and hundreds of beautiful, delicate decorative items and fine linens……everything in the shop is for sale, even the chair you sit in!  Stop in for a treat and for a definite Brit-fix!  Some beautiful pieces for Mom that she would not see on others, truly one-of-a-kind!