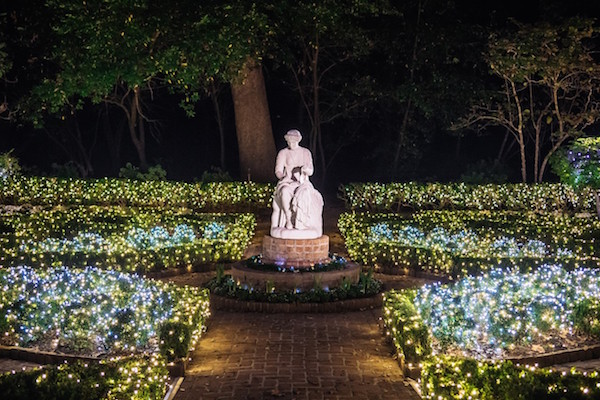 The Shop at Bayou Bend is your go-to place for your holiday shopping this season. Now located in the cottage, next to the historic Bayou Bend house, where you can browse a selection of unique gift ideas in a boutique atmosphere.
This holiday season, The Shop at Bayou Bend is ideal for even the busiest of elves! The Bayou Bend shop, relocated last year to the cottage on the grounds of the historic home, provides a relaxed and memorable boutique experience in the holiday atmosphere of Bayou Bend's gardens, away from the bustle of traditional shopping locales. The Shop offers unique products, in all price ranges, reflecting the quality, craftsmanship, and beauty of Bayou Bend Collection and Gardens.With an abundant offering of one-of-a-kind and limited-edition gifts available for all holiday gifting needs, Bayou Bend is your one-stop-shop for all things gifts, gardens and great times!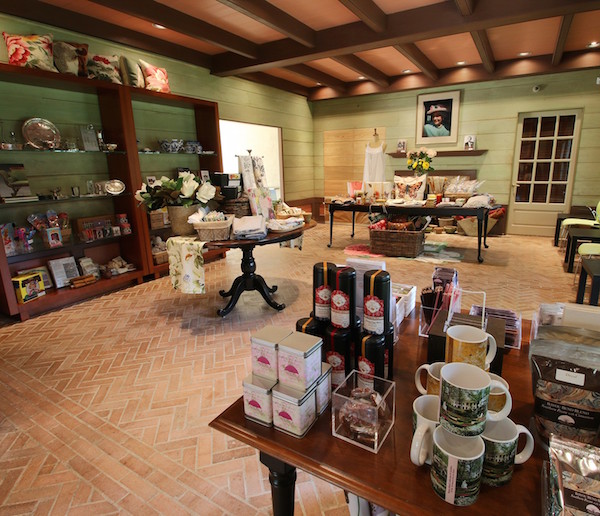 Hours:
The shop at Bayou Bend is open Tuesday-Saturday from 10 a.m. to 4 p.m. and Sunday from 1 to 5 p.m.  As the Shop is open to all Museum members, it is also available for non-members to visit as well. A great place to take those out of town visitors over the holidays to share with them one of Houston's most beautiful sites. At Bayou Bend you can enjoy the total experience of being surrounded by beauty while also checking off some very special, unique gifts at the same time. 
Store hours will be extended during Christmas Village at Bayou Bend, Dec. 14-Jan. 5 for all last minute shoppers!
Address:
6003 Memorial Drive, Houston
Located in the cottage adjacent to the historic Bayou Bend mansion
A Selection Of Our Favorite Gift Picks
Match Candlesticks
One of the many items in the lovely home collection, these sleek antique inspired silver candlesticks to add some pizazz to any tabletop.
---
William Abranowicz's American Originals
Who are the American Originals? They are photographer William Abranowicz's pantheon of extraordinary subjects—painters, poets, rock stars, designers, tastemakers, politicians, performers—for whom the home represents the ultimate canvas of self-expression. In every one of the more than 250 photographs, most never before published, Abranowicz's classical sensibility for light, form, and composition mingles with his innate curiosity and sense of humor, producing stunning, unconventional portraits of these living spaces and workplaces. The text recounts Abranowicz's personal interactions with his subjects and their homes. American Originals is sure to be an essential source of inspiration not only for interior design but also for ways of living authentically and creatively in the modern world
---
Michael Michaud Table Art
Michael Michaud Table Art is cast in pewter and finished in antique bronze or silver plate, with some designs also incorporating zinc, brass, sterling silver, semi-precious stones, freshwater pearls and hand blown glass. Each piece begins with a mold created directly from a botanical element using a process similar to the lost-wax casting method. Michaud then manipulates these molds into unique functional designs ranging from napkin rings and serving utensils to picture frames and desk accessories. Michael Michaud Table Art is handcrafted in New York City.
---
Michael Michaud Jewelry
Michael Michaud's collection is a combination of Michael's exceptional knowledge of jewelry making and his love of nature. He has perfected the technique of creating models from natural elements and, after models are made, manipulating these "copies of nature" into beautiful jewelry. Using bronze, sterling silver or gold and natural stones and pearls, Michael's designs have become well known for their remarkable craftsmanship and beauty.
---
Citrine Drop Earrings from Christina Stankard
Christina started her career as a painter and has brought that sensibility through to her jewelry. With her focus is on unusual gemstones and color, she pairs the two perfectly with modest elegant design. She hand picks each gemstone, and each piece is handmade in her Brooklyn studio.
---
Night Garden Scarf in Cashmere/Modal from Tilo
The unique textures are often woven on 100 year old looms with rich and subtle colors worked by hand. Bold modern graphic prints are created with digital technology.
---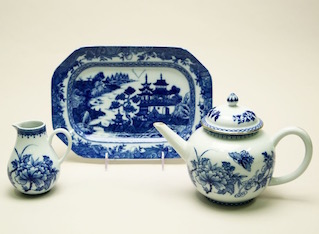 Porcelain Imperial Blue Creamer, Blue Canton Platter & Imperial Blue Teapot from Mottahedah
The most fashionable tables in the early American Republic were set with blue and white "Canton" ware, so called for the great Chinese trading port from which it came. Chinese blue and white porcelain was in demand well into the 19th century and has been part of the heritage of many American families. Since the Ming Dynasty, imperial blue and white porcelains have been prized by collectors and connoisseurs around the world.
---
Hand Embroidered Raw Silk and Hand-Dyed Velvet Pillows from Anke Dreschel
Intricate floral patterns that evoke the opulence of antique embroidered textiles.
---
Silk floral ties from Fox and Chave
Inspired by designs of the 19th century designer, artist, William Morris (1834-1896)
---
For more information on The Shops at Bayou Bend check out our coverage of the opening:
The Shop at Bayou Bend Now Open!
Images provided by Bayou Bend.
Post sponsored by Museum Fine Arts Houston; as a long time supporter of the Museum and of Bayou Bend, specifically, all opinions expressed above are my own.