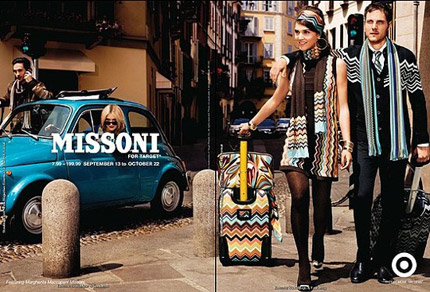 Step-down lines by Fashion Designers is a relatively new, recession-friendly concept that has been growing over the last couple of years. It has been a retailer/designer joint attempt to bring Fashion and Style to a broader audience by offering designer styling at affordable prices. However, I can't recall a season that has been chocked full of as many big names stepping up to this plate with limited-time capsule collections than what we are seeing this Fall.First, at Macy's Impulse, there is the Karl Lagerfeld debut this month, as seen on TCS last week only to be followed in October by  Giambattista Valli for Macy's as well (not to be confused or compared with his amazing designer collection being shown at TOOTSIES today and tomorrow…a must see!).
Now Target, who started this concept years ago, will be seen all over the September fashion mags and online now with the launch of their largest limited collection to date…Missoni for Target that has every fashionista waiting in anticipation. This 400 item collection, priced up to $599.99 and averaging around $40, will be in stores and online only from Sept. 13 through Oct. 22. The Missonis, design-daughter Angela, specifically, has worked closely with Target, using their granddaughter Margarita in all of their ads, including a 20 page September Vogue spread and by launching the collection in Target-less NYC, with a pop-up, across from Bryant Park (in case you're there for Fashion Week) for Sept. 8th's Fashion Night Out.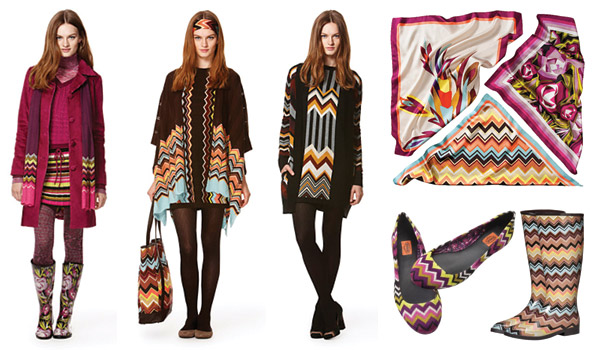 Missoni, a personal favorite of mine, known for its rich heritage of iconic signature prints and patterns will be present in select Target stores and will cross all category lines from apparel, accessories and shoes for Women, Men and Children to decorative home items that will give you a touch of Missoni to live with every day. They have also added a few plus items like their very own Missoni bicycle, luggage and computer cases to keep you on the move in style. The entire offering is a modern, fresh take on the late 1960's, an era during which the Missoni brand flourished into a global force in fashion.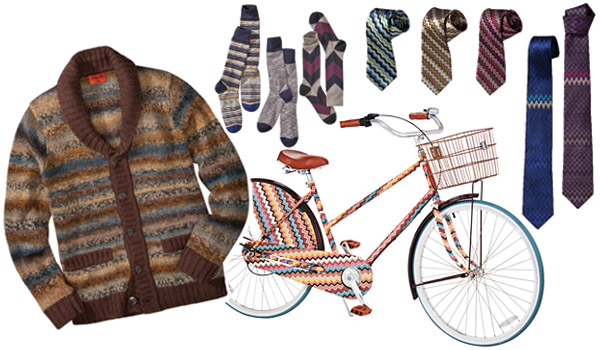 Of course, for those of us that are apparel-driven and can't wait to see the iconic knits that they are so known for, it will also be fun with all of the fashion that is happening now in decorative home, to try out some of these savvy, stylish touches for our homes.  A Missoni throw over my solidly boring couch, a throw pillow here or there and what is more Italian than Missoni espresso cups for my coffee fix. I must say the home pieces have definitely gotten my attention.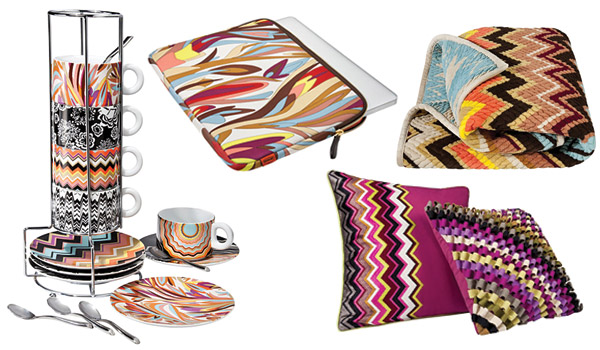 In closing, Missoni-lovers get ready….the days are not many that you will have the opportunity to check it out for yourself (remember, instore and online, www.target.com, search for Missoni for Target and you can see all 400 items) and reminder also, a little Missoni goes a long way so pick wisely and love it forever…..that's my plan!