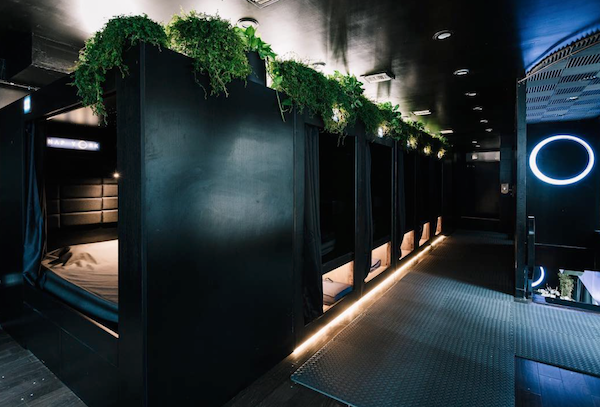 While we might not be known as the city that never sleeps, life moves so fast these days that Houstonians, like most Americans are sleep deprived. While technological advances have made us have more freedom in where we work, the expectation to always be available has chipped away at our leisure time and our sleeping time. Even as much as missing a few nights of the recommended seven to nine hours of sleep per night can cause damage. Besides the obvious fallout of lack of sleep like being sluggish, not getting enough Z's can also lead to a lower sex drive, weight gain, a weakened immune system and increase your risk of heart disease. With the need for sleep on the brain, concepts designed to enhance your resting experience and accessibility have been cropping up across the nation, and hopefully coming soon to "Hustle Town". Until then, here's a few places you can visit to stock up on counting sheep.

Leave it to New York City to have one of the hippest places to grab a power nap only minutes from Penn Station. This wellness inspired club offers Manhattanites and anyone visiting the big apple, a chance to come in, tune out and rest up. Inside this soundproofed design, guests can use the "recharge" floor for as little as $10 per half hour for the business class stacked model sleep pods to up to $40 per hour for a stand alone suite sleep pod. For those wanting to upgrade their service even further, for just $10 more guests can get linen upgrades, steam service, shoe shine and even luggage storing. Additionally, Nap York also offers rooftop hammocks and moon chairs for relaxation ($15 per hour and $10 per half hour respectively) and meditation and yoga classes (ranging from $10 to $20 each). Nap York likes to remind their guests that sleep pods are for "single occupant" use and no children under 18 years of age are allowed. Each sleep pod utilizes Airweave mattress encases in bed bug proof protection with a vegan leather cover.

Another New York entry on the list, Yelo Spa offers their guests a chance to nap inside the YeloCab™. YeloCab™ is the spa's trademarked sleep therapy system inside their patented sleep treatment cabins. The fully private cabins are designed to enhance rest and can be customized with aromatherapy and sound settings, as well as zero gravity. The "cabs" can be booked from 20 to 40 minutes at $1 per minute. Additional amenities include purified air, 500-thread count linens and cashmere blankets. To help users feel like they are waking naturally, the cab also utilizes a simulated LED light sunrise to gently bring you back to reality.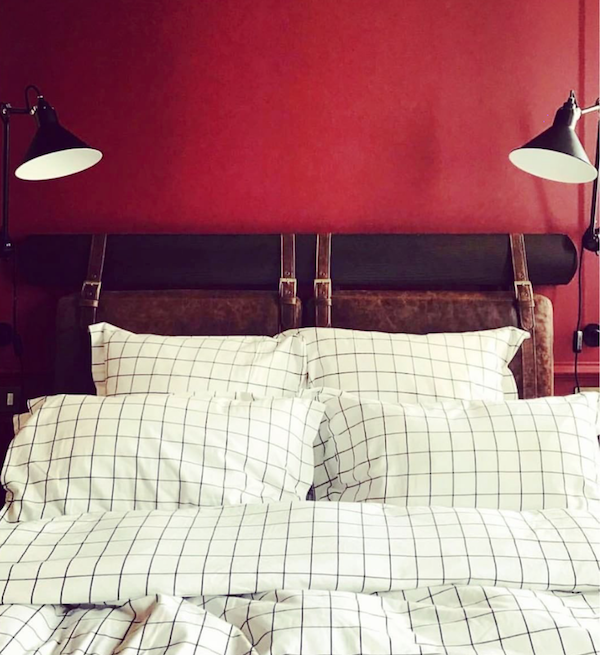 Have you ever just needed a hotel space for the day? Well the team behind Day Use has. A French company started in 2010 designed to offer international travelers an inexpensive way to freshen up during the day, for layovers or even catch a nap before checking into their hotel without having to book the night before, the service branched out into the U.S. in 2013 with offices in New York opening up in 2015. By creating an online account, users can book a day room in most major cities across the world for up to 50% off or more off the regular price for an overnight stay.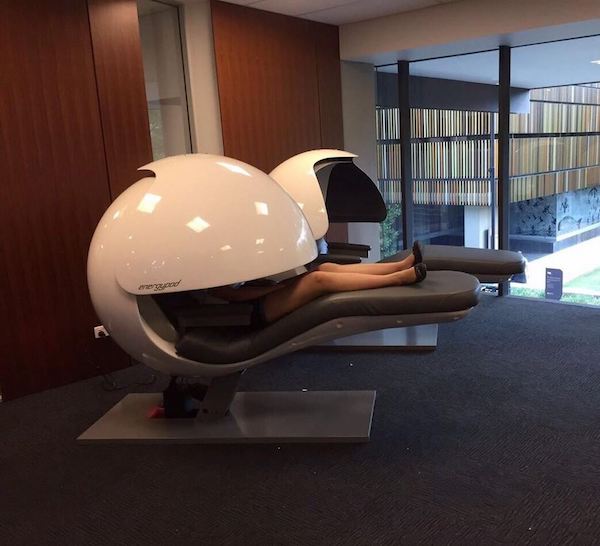 Billed as the world's first chair designed for napping in the work place, Metro Naps were conceived in 2003.  Their signature "Energy Pod" features ergonomic designs with privacy visors, interactive console controls and timed waking. Featured on CBS by Arianna Huffington back, companies have been purchasing the energy pods with the hope that even 20 minutes in one can give their employees a fresh and invigorated recharge. If you are wondering why your company has not purchased one of these dreamy sleep machines yet, well they do come at a hefty price tag selling between $12,000 to $17,00 retail.
If you can't get to New York and Metro Nap's "Energy Pods" are just a tad out of budget for your current place of employment and the idea of renting a hotel room just for the day isn't for you, have no fear as hotels are now also getting into the full experience "Sleepcation" game according to this list form Bustle.  Still tired? Well, just in case you need some sleep catchup while you are traveling to any of these destinations, the folks over at Conde Nast Traveler 609.688.2008have also put together this great list of the best airport nap pods across the globe.
 Images courtesy of @napyork, @dayuse, @yelospa, and metronaps.com