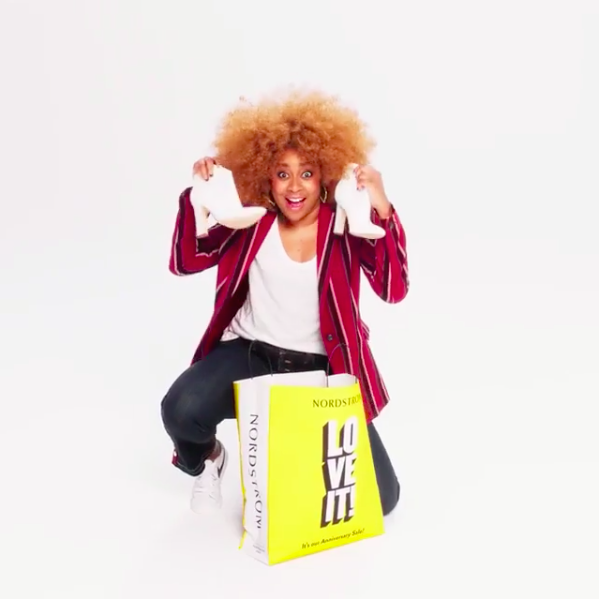 One of the most wonderful times of the year is FINALLY here! Each July, Nordstrom blesses our closets (at a wonderfully lesser expense to our wallets) with their infamous Anniversary Sale! What makes this sale unique is that this means huge, but limited time sales on a massive selection of brand-spanking-new Fall items that are sure to be the new season's most coveted. And thanks to 2018, there are so many ways to shop the #NSALE – in-store, online or on the app!
In case you haven't already had this in your calendar for months like us, here are some important dates to keep track of: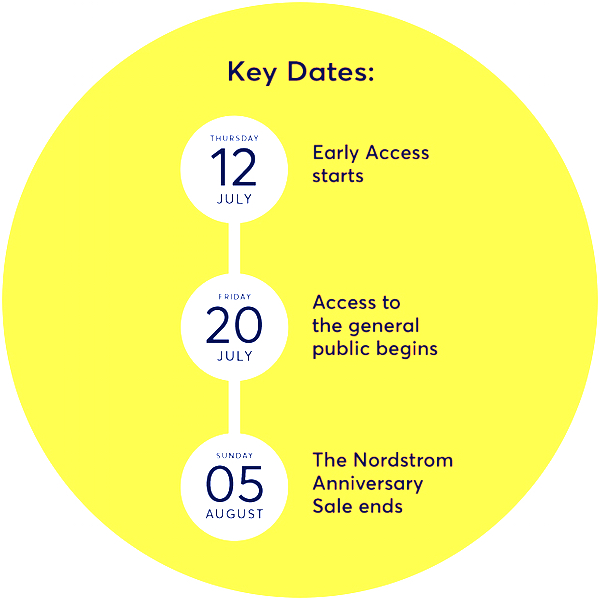 Not a Nordstrom Card holder, yet? No fear, there is still time to sign up before the deals are released to the rest of the public! Not to mention, you will get unbelievable perks all year long.
So stay tuned, because MRG will be up and at'em bright and early tomorrow to scope through all the goodies and report back to you with our absolute faves for fall! And if you simply can't wait to start looking, here's a sneak peak into what you can expect!
Happy #NSALE Eve!
Feature image courtesy of @Nordstrom and Key Dates courtesy of ShopStyle