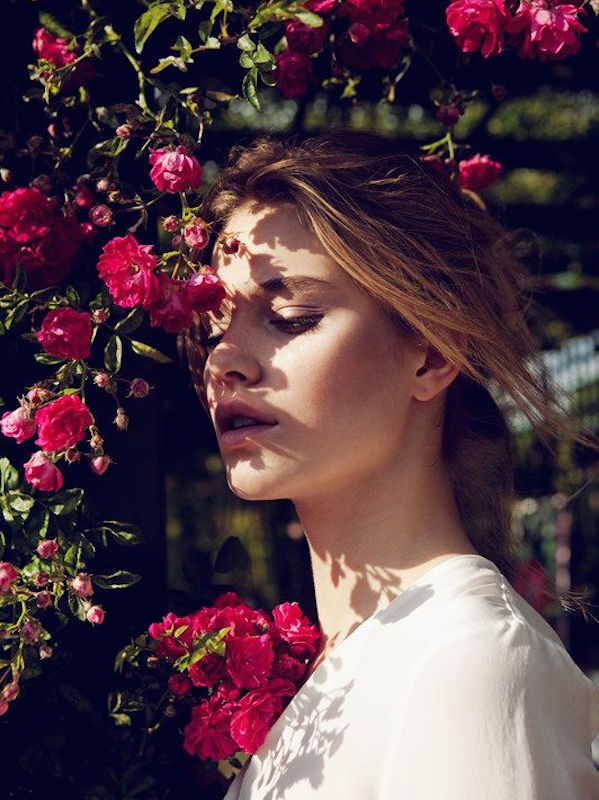 Summer seems to be flying by too fast already, so here at MRG we're choosing to bask in June a little longer by celebrating the June "birth flower"! Roses are the definition of femininity and romance, so whether you're searching for that summer lovin' romance or just love feeling your feminine fierceness, you've got to get some of this rosy goodness!
Girly-girls this one is for you! With rose-printed dresses, handbags, shoes, and sunglasses galore you are fully covered here. We all know Dolce & Gabbana and Gucci know there way around a floral fantasy, so naturally they were our outfit MUSTS! And no outfit is complete without the cutest accessories, so we rounded up some gorgeous jewelry, scarves and headwear all adorned with the most beautiful rose details to go with!
If a full-on rose look is a little much for you, you can partake in this enchanting  trend in so many other subtle ways. Honestly, nothing is more relaxing than rose-centered facial products, which is why there are SO many on the market! Toners, masks and lotions Laura Mercier, Aerin and more will have you and your skin glowing in no time at all. A simple spritz of rose perfume or the even more popular Tuberose will leave you feeling instantly refreshed. The likes of Valentino, Ralph Lauren and Tom Ford have channeled this garden gem to create ethereal scents to last you all day.
So maybe we are a month into the game, but hey Shakespeare said it best- "a rose by any other name would smell as sweet"! Plus….even though its too hot for basically anything to survive here in H-Town, these floral picks will live on forever.

Feature Image courtesy of Fashion Gone Rogue